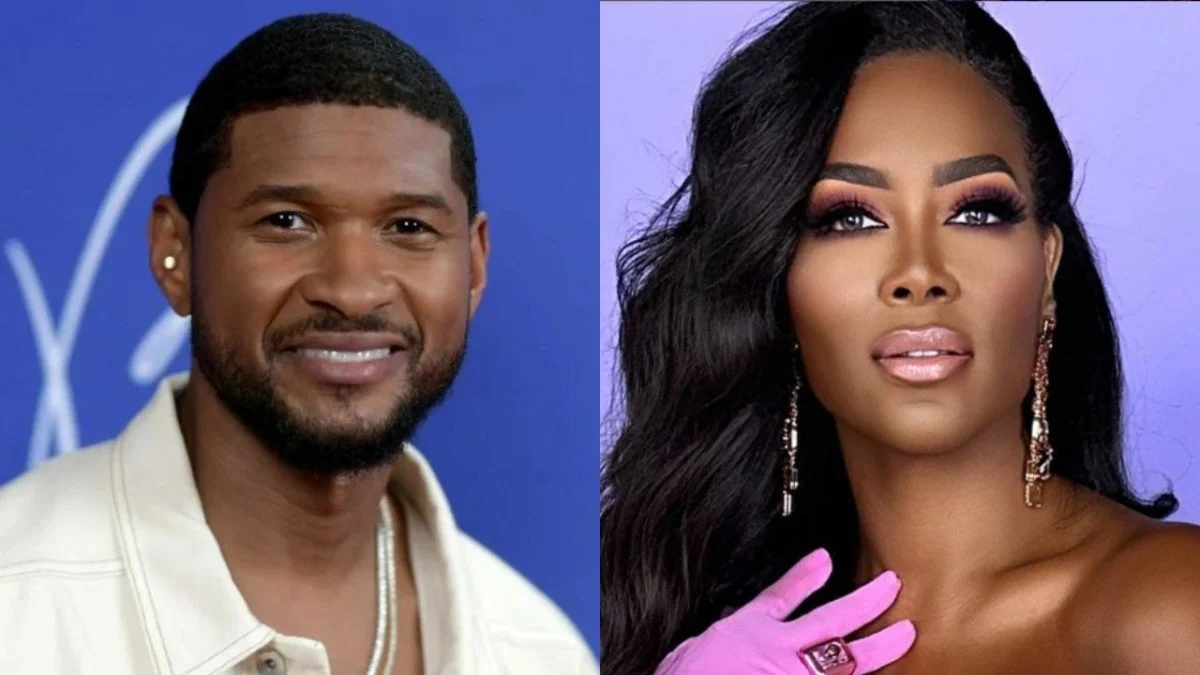 Usher Serenades Kenya Moore, Leaving Her Enchanted
Renowned for his charismatic performances. Usher serenades Kenya Moore recently.
Also she is a cast of Real Housewives of Atlanta.
During his Las Vegas residency on November 4. Usher serenades Kenya Moore, who is also the former Miss USA.
More to this. She joined the Confessions crooner, sharing an enchanting dance as the crowd fervently cheered on.
Moore, deeply moved by Usher's smooth and soulful performance, expressed her experience with delight, exclaiming…
" @usher snatched my soul last night".
Usher serenades Kenya Moore, who says singer "snatched my soul" https://t.co/3Yh0bOWXIA pic.twitter.com/qyglMeb0ak

— HipHopDX (@HipHopDX) November 5, 2023
Usher's residency in Las Vegas has been a star-studded affair.
Especially with the acclaimed artist serenading a host of celebrities, including Doja Cat and Gabrielle Union.
However. His serenade to Keke Palmer stirred some controversy due to her relationship status, causing a stir with her on-again, off-again boyfriend and father of her child.
In addition to captivating women with his charming melodies. Usher has also embraced fellow male artists during his residency.
Notably. He welcomed Nas to the stage during an "immaculate" residency show on October 20. Where the rap icon performed several songs, including…
"You Owe Me" and "If I Ruled the World (Imagine That)".
Nas expressed his enjoyment of the show on Instagram, commenting…
"Your show was immaculate. I had a great time!"
Usher's residency at Dolby Live at Park MGM began in July 2023 and is set to continue until December 2.
Following the conclusion of his Las Vegas residency. Usher will return to the city to deliver an extraordinary performance at the Super Bowl Halftime Show, scheduled for February 11, 2024.
The announcement of this exciting news came from the NFL and Apple Music, the halftime show's presenting partner, with Usher eagerly anticipating the opportunity.
Usher, a prominent figure in the music industry, expressed…
"It's an honor of a lifetime to finally check a Super Bowl performance off my bucket list.
I can't wait to bring the world a show unlike anything else they've seen from me before.
Thank you to the fans and everyone who made this opportunity happen. I'll see you real soon".
JAY-Z, who plays a crucial role in producing the halftime show as the NFL's live music entertainment strategist.
Shared his enthusiasm for Usher's upcoming performance, anticipating a magical and unforgettable show at Allegiant Stadium in Vegas.
About Author