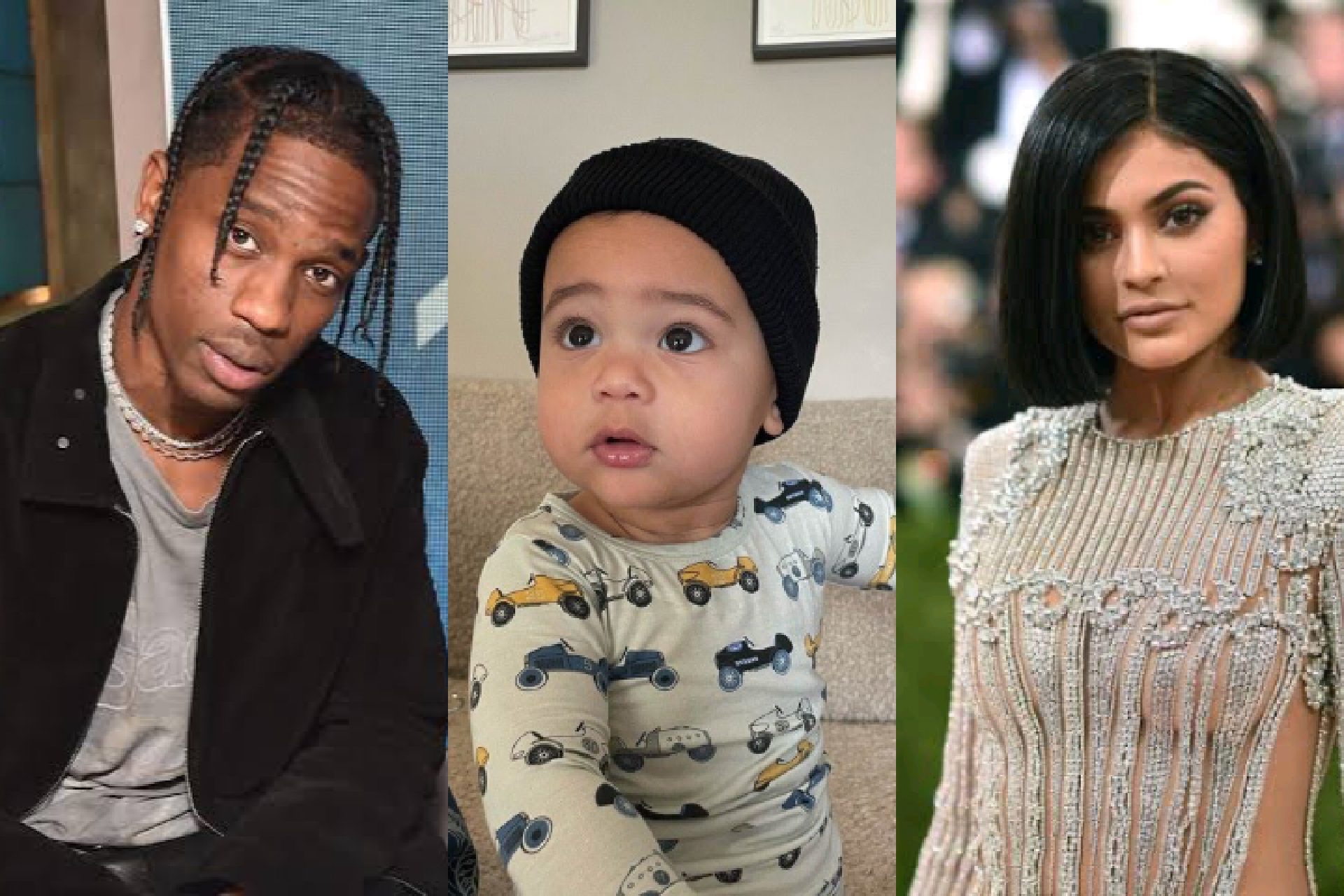 Travis Scott & Kylie Jenner Shares Baby Boy Official Name and Photos
Travis Scott and Kylie were reported to have split. But whatever it is, it should be known by now that Kylie and Jenner have a baby boy called Wolf Jacques Webster, but that wasn't the baby boy's official name because it has been changed. Kylie Jenner and Travis Scott son name has been changed.
Travis Scott's son was welcomed last year, but since then, him and Kylie Jenner have made sure the baby boy stays off from social media. But now they have officially posted their baby boy's photos and, as well, revealed the new e of the beautiful baby boy as Aire Webster, no longer Wolf Jacques Webster.
Kylie was so proud to share a couple of photos of her new baby boy photos on her social media accounts. Of course, this is one of the most amazing baby photos we have seen in a couple of months. At least other artists like Diddy baby, Rihanna Baby, Big Sean baby, Nick Cannon baby and more have also shared photos of their babies.
Kylie Jenner loves taking a mirror selfies. Meanwhile, her latest selfie is nothing but sweet and gorgeous as she flaunts her baby boy Aire Webster along with her. Aire is wearing a black beanie and a onesie with car designs all over it. Theshaderoom also shared the photo on Instagram.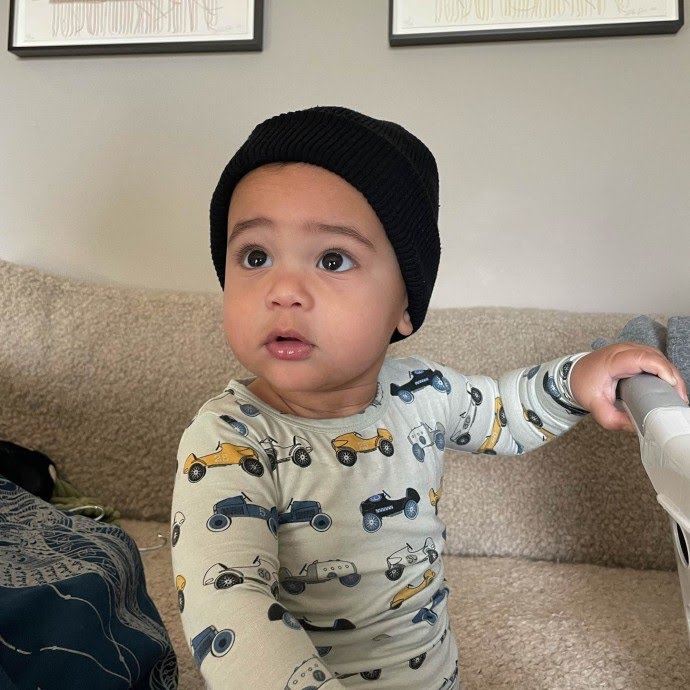 Page Six confirmed that Air Webster is now her Travis Scott's first son baby name. The baby was born back in February 2022 and was temporarily answering Wolf Wolf Jacques Webster. Travis Scott and Kylie Jenner have now announced a new baby boy's official name as Air Webster. Below is her caption on her Instagram story.
"FYI OUR SONS NAME ISN'T WOLF ANYMORE," the reality star wrote on her Instagram Story.
"WE JUST REALLY DIDN'T FEEL LIKE IT WAS HIM," she explained, adding, "JUST WANTED TO SHARE BECAUSE I KEEP SEEING WOLF EVERYWHERE."
Sources told the People the reason why Travis Scott son name was changed to Air Webster. They made the decision in the first place but later decided to change it to Aire Webster, no longer "Wolf".
Since giving birth on Feb. 2, Jenner has been posting photos from her pregnancy on Instagram as well as a home video titled "To Our Son" on her YouTube channel that included intimate footage from the moments leading up to her little guy's arrival. (Page Six reported)
Kylie Jenner is always full of surprises. When her pregnant with her first child she didn't reveal it online, until she gave birth to storm. Last year Travis Scott didn't release any album but his featured songs were compiled. You can check it out.