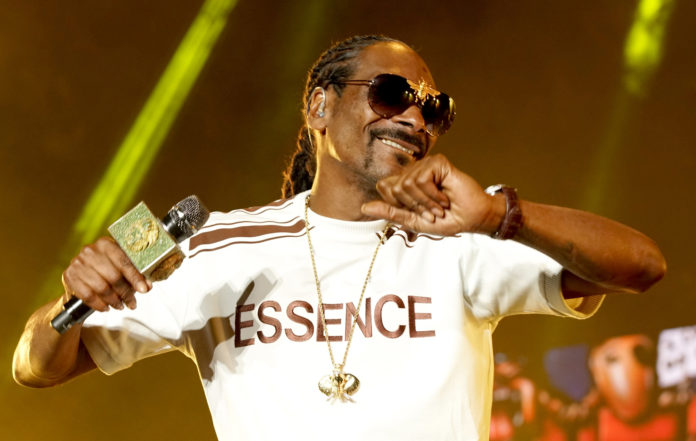 Snoop Dogg Releases New Album 'Algorithm' – Stream
Officially, Algorithm is out and as we expected it here is all about it you need to know. It wasn't today Snoop Dogg revealed he's releasing this album.
Snoop Dogg released this straight from his newly signed label which Def Jam. Meanwhile, it's his first solo album the record label. Snoop Dogg is not just a rapper on Def Jam, but he also took on some crucial roles like Executive Creative and Strategic Consultant.
Today the album he has been working through the label is out fully. You can check the tracklist and artwork as shared previously on Amahiphop. This album featured some solid hip-hop rappers like Ice Cube, Too Short & E-40. Apart from Jadakiss, Benny The Butcher & Busta Rhymes on the song Big Subwoofer which also appeared on Amahiphop U.S PMVC October hip-hop videos.
Other guests on the LP include Method Man & Redman, Mary J. Blige, Blxst, Ty Dolla Sign, Kokane, Usher, Dave East, Fabolous and Wiz Khalifa who got an extra song on his 2021 songs completion.
Algorithm welcomed about 25 songs and has shared new music Murda Music, one of the songs on the album that appeared on Amahiphip U.S pm November hip-hop videos.
You can stream the also on Spotify and Apple Music, or you can also check it out below.
In order news, Rapper Snoop Dogg and producer Deadmau5 are planning to invest in the metaverse. In their new roles, Snoop Dogg and Deadmau5 will invest in, advise, and collaborate with startups through Outlier Ventures' Base Camp accelerator. Other new members include Sandbox co-founder Sebastien Borget and Polygon Network founder Sandeep Nailwal.