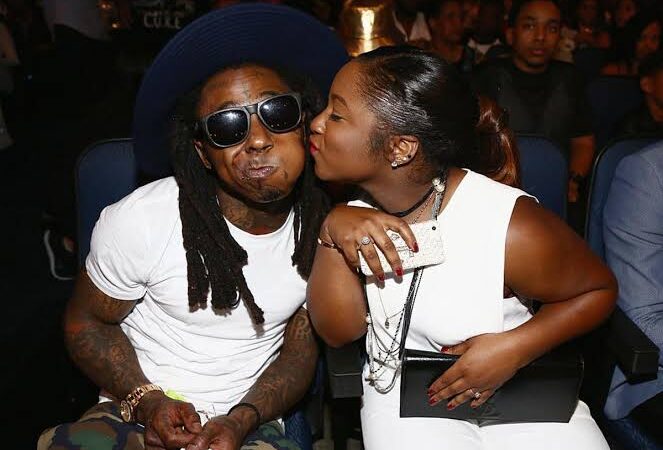 Lil wayne Daughter Wants People To Stop Comparing Dad to New Rappers
Lil wayne first daughter is an example of being a good daughter to her father. She is always outspoken when it comes to a defensive mind, showing respect and more. Sure, Lil Wayne is a GOAT, and Reginae Carter, Meek Mill, Nicki Minaj, Megan Thee Stallion have always made it known to the public that Lil Wayne is GOAT.
But in this new generation of rappers, there are some rappers who follow Lil Wayne footsteps. There's nothing bad about that, but Lil Wayne's proud daughter is not accepting it when people compare Lil Wayne to new rappers. She's ready to defend her dad and make some corrections.
As of late, Reginae Carter took to Twitter and warned some folks who compare Liltunechi to any growing rapper. She believes that there is no one who will replace his father because he is unique and will always be. "Keep My Father's name out of your mouth" as she bagged on Twitter with a laughing emijo. Though she didn't take it personally, she was advising people and them that there would be no one like his father.
"'KEEP MY FATHER'S NAME OUT YA MOUTH,'" she tweeted, along with two laughing emojis. "Nah fr y'all need to stop comparing my dad to the new kids on the block .. gotta stop ! Everybody is super talented and dope ! Let them have their run and time will tell .. but leave that marathon Wayne ran out of it …"
As you can see, the bove tweet shows that Reginae Carter is with her father at any point. She has been a good daughter who also knows rap Lil wayne songs. A few months ago, she was videoed rapping one of her fathers songs. That was one the best Lil Wayne verse ever.
Lil wayne is a great definition of a rapper. His huge success also steamed from marathon of mixtapes leading to the release of Tha Carter III was undoubtedly a pivotal point in his career. Some people are more of NBA YoungBoy who has been releasing new projects front and back, and his latest arrival is I Rest My Case.
Even if at that, Lil Wayne still believes his dad is far beyond NBA YoungBoy. Over the past few years, the same Reginae Carter battled with Kodak Black for not respecting her dad. It was a widespread headline. But the funniest that was Lil Wayne didn't respond to Kodak. Only Reginae was doing the social media work for his father.
About Author
Links, a co-founder of Aswehiphop, has been dedicated to the platform since its inception in 2019, overseeing the curation of artist songs and features compilations.