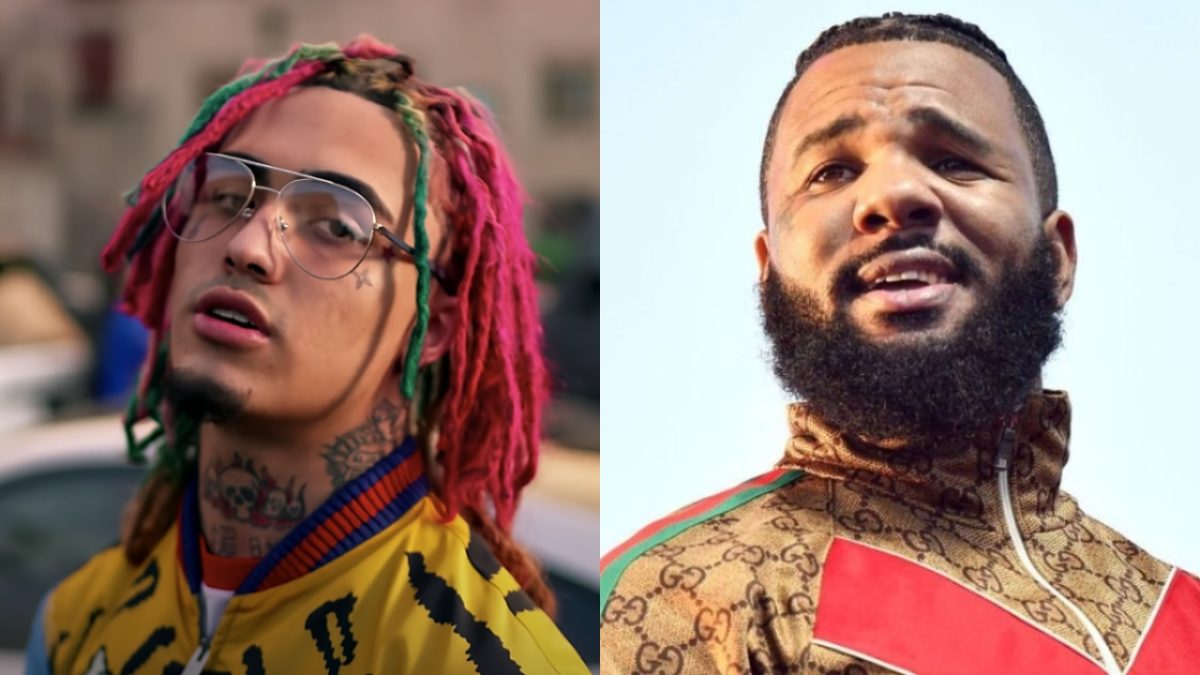 Lil Pump's New Manicure Amuses The Game
Lil Pump's new manicure troubles the Game. Known for his willingness to defy norms He has once again sparked a dialogue within the Hip Hop community.
However, This was with his latest endeavor And this also lead one of the genre's toughest figures to question the generational differences.
On a Wednesday (October 25). A Snapchat post was shared by The "Gucci Gang" rapper.
The post revealed Lil Pump's new manicure. His freshly manicured fingernails and toenails. Were accentuated by multi-textured nail extensions.
In one of the posts, Pump captioned it with the words "Got my nails done". Prompting his fans to weigh in on this unique aesthetic choice by simply asking…
"Y'all rockin wit it?!"
Puzzled by this revelation, The Game entered the comments section under a reshare of these images by Hollywood Unlocked. Writing…
"Mannnn… what happened lol".
Lil Pump's new manicure leaves The Game questioning current generation https://t.co/3Yh0bOWXIA pic.twitter.com/JlsZNYEGt2

— HipHopDX (@HipHopDX) October 26, 2023
Also, The Game's surprise and curiosity about Lil Pump's nail care choices add to the ongoing discussion.
More to this, This discussion surrounds generational shifts in Hip Hop and the changing notions of masculinity.
Although, This is not the first time that the Compton-based MC has ridiculed Lil Pump's fashion choices.
Earlier this year, Lil Pump shared a mirror selfie on social media wearing a long V-neck shirt and a feminine puffer jacket that barely extended past his armpits.
Reacting to this bold fashion statement, The Game couldn't help but express his amusement, writing…
"The rapture coming" under a repost by The Shade Room in late April.
Despite facing occasional criticism, Lil Pump still remains unfazed by the negativity in his social media comments.
During a conversation with Complex a few weeks prior. He however addressed these sentiments and shed light on his perspective.
He affirmed…
"More people love me than hate me , and I'm going to say this right now…
Everybody who talks trash in my comments – every single person – I have never to this day seen one person walk up to me and say that to my face.
Everything is on the internet. Nobody has ever walked up to my face and said anything outrageous. So this stuff isn't even real; it's fake to me".
He went on, explaining…
"I see thousands of comments, everybody talking trash. But you see me in person, the first thing everybody does is say, 'Oh Pump, let me get a picture!' Like, it's all love.
They don't ever say anything crazy to my face. But it is what it is. I'm just making music to have fun. And if I upset you, I upset you. Oh well".
This reaffirms Lil Pump's dedication to self-expression and also disregard for critics in his pursuit of creativity.
About Author