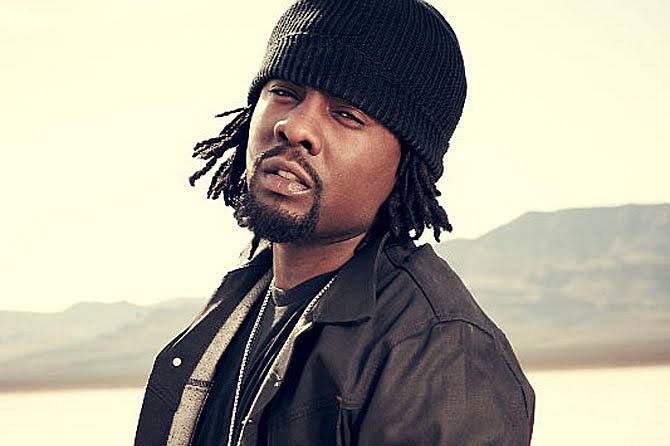 Wale's Grandfather is Dead, at the age of 103
Since last year Wale has been trying to impress his fans the way it should be. But when it comes to social media, then hardly you see him online. As of recent Wale announced the death of his grandfather who passed away at the age of 103. Wale grandfather is dead but at a very good age though death isn't something everyone should wish for his or her love ones.
Wale, as said earlier, hardly shares or posts on his social media accounts which he even confirmed while announcing the death of his grandfather. It was a heartfelt and emotional caption as well noted him as a true Ondo legend from Nigeria. He also flaged the post showing Nigeria flag.
"I lost my grandfather today..he made it to 103," the Washington, D.C. rapper wrote in his Instagram Stories on Friday (Jan. 20). "I been staying low lately and lettin God talk to me .. imma smile as much as I can today .Embrace your family! None of this means anything without them. Rest now, Oga. A true Ondo State Legend" as he shared on Instagram story.
Wale also posted another Instagram story but this one he was talking about his documentary which was co-written by The Source in 2014. Wale's 2014 documentary is called Wale: I Am From (Mo Wa Lati which you can also watch on YouTube. There he explained his trip to Nigeria where his grandfather came from. The documentary explained something things about both his father and grandfather.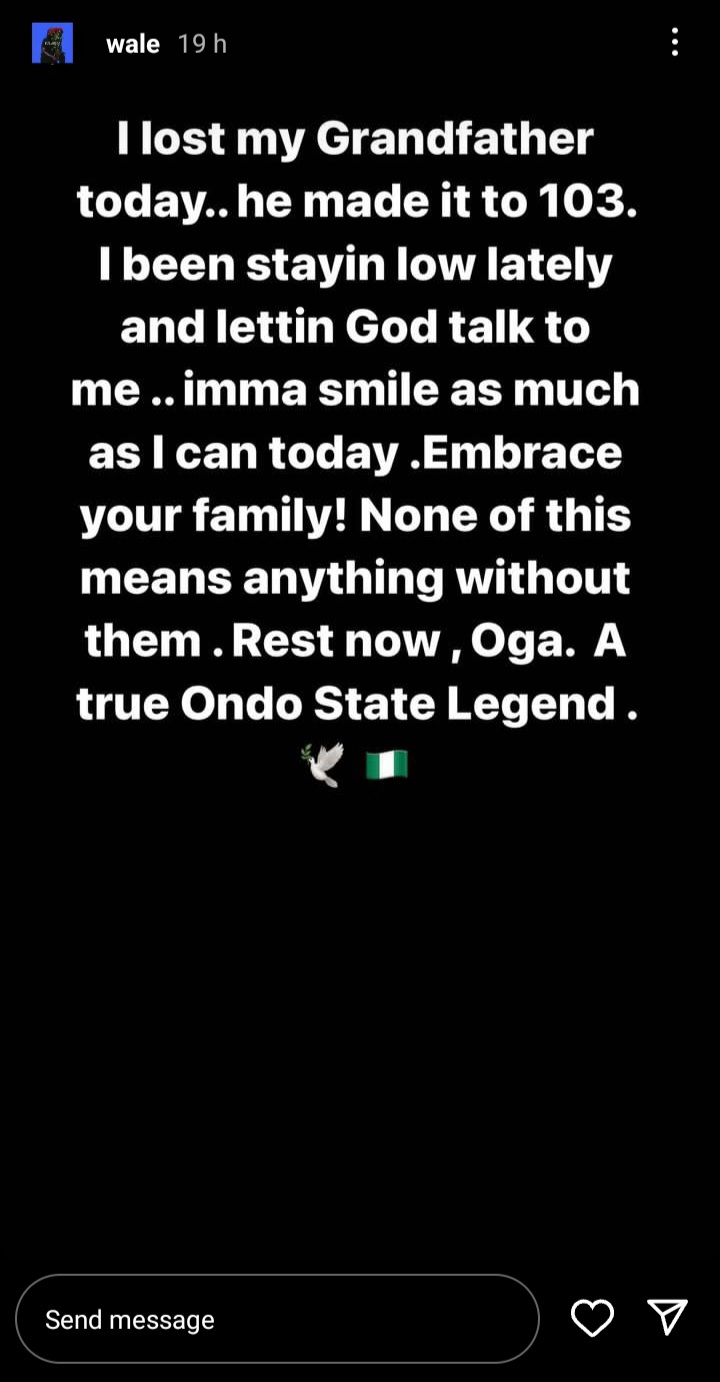 "At one point his father tells an interesting anecdote that those from his home village were not surprised by Wale's success and almost had a 'no surprise' type attitude thanks to his great grandfather happening to be the man who brought the 'talking drum' to their home village of Ondo State," reads the article.
"After making last minute emergency plans and possibly pulling some strings to expedite the trip, Wale's grandfather arrives and thing[s] truly take a turn for the incredibly heartfelt. With his father watching on Wale's grandfather explain[s] to him not just his pride in Wale but that his time [on earth] is nearly at its end and that meeting Wale finally has left him at peace and able to move on." Wale grandfather is dead and the grandson is also grateful for growing up seeing him.
Wale has not released any single, video or album since this year. But last he made some little move by sharing his mixtape More About Nothing on popular streaming platforms. The mixtape wasn't released on streaming platforms like Spotify and Apple. It was just last year he allowed it. The rapper also shared Tiffany Nikes music video last year. You can check it out.
About Author
Links, a co-founder of Aswehiphop, has been dedicated to the platform since its inception in 2019, overseeing the curation of artist songs and features compilations.