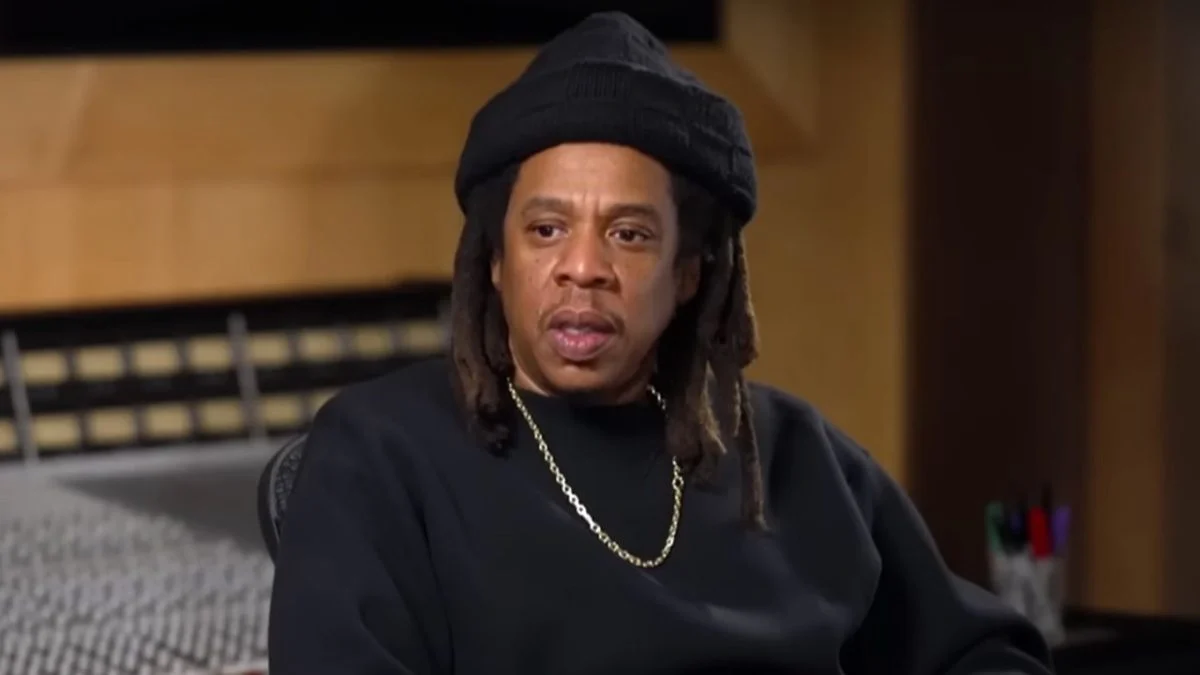 Jay Z Tells Stories Behind his Roc-A-Fella diamond hand sign
Jay Z actually revealed  a lot of things that not body got to know about his music career  at the CBS Mornings interview  with Gayle King, one of the major informations he revealed  about himself  was the story behind  his famous Roc-A-Fella diamond hand sign.
According  to the rapper during his CBS Mornings interview  with Gayle King while talking  about how the gesture of his famous Roc-A-Fella diamond hand signwhich he used throughout his music career.
"When we first started, we had a group called Christion, when you sell 10 million, you go diamond, right? We believed in them so heavy, we was like, this group is going to sell 10 million records. So, we started putting the diamond up for Christion. That's how it all came about" Jay Z explained.
He added that, they started added it to their music and before  you know what is going on, it has become an anthem in the mouth of their fans and all they were in love with their music.
Another thing that Hov talked  about was how he was able to perform at the Glastonbury Festival in 2008, according to him, Chris Martin from Coldplay really played a very vital role in the process of him headlining. 
Meanwhile, he further stated that the news of him headlining really got to some people and made them raise  a lot of criticism against  him amd one of the main person  who took up the criticism  was Noel Gallagher of Oasis.
Jay Z also stated that he nearly  wanted to cancel his performance that moment, but Chris Martin encouraged  him to do it, "If they don't want me there, I don't want to go. And Chris from Coldplay was instrumental on [convincing me to play]. He was like, 'Jay, they love you. It's just the old guard, they don't know. It's always been a rock festival.' They didn't have anything against me personally. It was just like, this is a rock festival, this is what it is. The world was changing." He stated.
About Author
I am a highly skilled copywriter and freelance blogger with several years of experience in the field. Over the years, I have garnered valuable expertise and achieved significant milestones as a blogger.