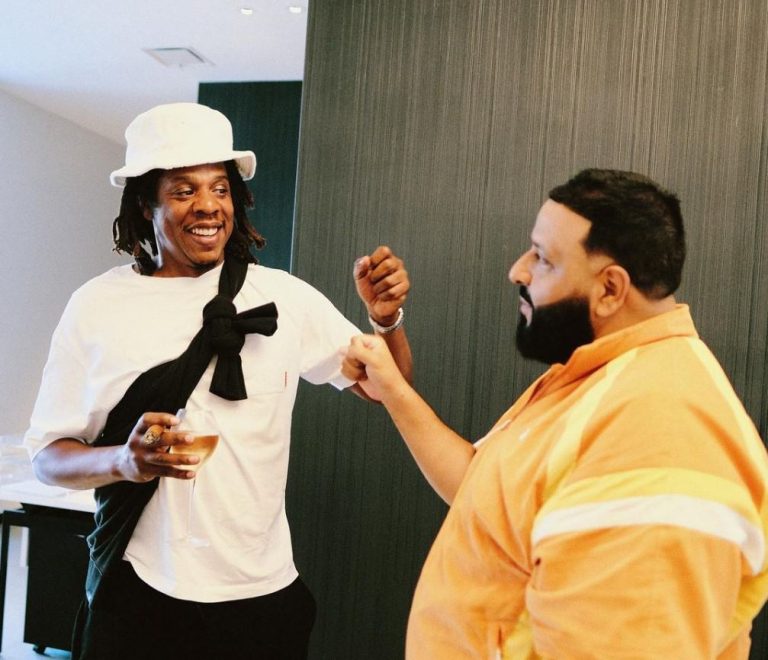 DJ Khaled, Jay-Z, Lil Wayne Performing Together at 2023 GRAMMYs
It will be all good to see them on stage together. DJ Khaled has continued to be a platform where rappers and singers link up to make a hit under his coverage. DJ Khaled, Jay-Z, Lil Wayne, Rick Ross, John Legend and Fridayy were part of DJ Khaled's God Did album which he released last. Have you ever seen DJ Khaled and Jay-Z performance, if not, then hope for it.
While the album has been a notable success for Khaled, more awards are coming but this time the We The West Music producer will be recruiting Jay-Z, Lil Wayne and more for the 2023 GRAMMYs.
When the news was first rumoured online, it wasn't quite sure. But it has been confirmed lately that the three hip-hop tycoons are going to perform one of the hit songs on DJ Khaled's 2022 album known as "God Did".
Fans of Lil Wayne and more are very happy that DJ Khalde will perform alongside Jay-Z, Lil Wayne during an all-star live performance of "God Did."
It's no longer a secret or rumour but 2023 Grammy Awards is indeed featuring the appearances of God Did rappers. This will be the first DJ Khaled mounting such performance and it will definitely be a memorable event that will always mark as part of Khaled contribution to hip-hop.
Yes, this will surely happen because both Jay-Z is also happy to thrill the stage soon. Recordingacademy Instagram post has also shown that three super rappers are joining forces for the 2023 Grammys.
'GOD DID' is up for three awards, including Song of the Year at the upcoming ceremony which takes place on Sunday at the crypto.com arena in LA. Hov is also nominated for Album of the Year for co-writing songs on Beyoncé's RENAISSANCE as well as Song of the Year for 'Break My Soul'.
But also not that "God Did" isn't the only rap performance that will be taking the stage during the night, because the ceremony will also hold a 50th-anniversary tribute to hip-hop, co-curated by Questlove. Those expected to perform during the segment are Big Boi, Busta Rhymes and Spliff Star, De La Soul, Missy Elliott, Future, GloRilla, Grandmaster Flash, Ice-T, Lil Baby, Lil Wayne, Nelly, Queen Latifah, Rakim, Too $hort and more.