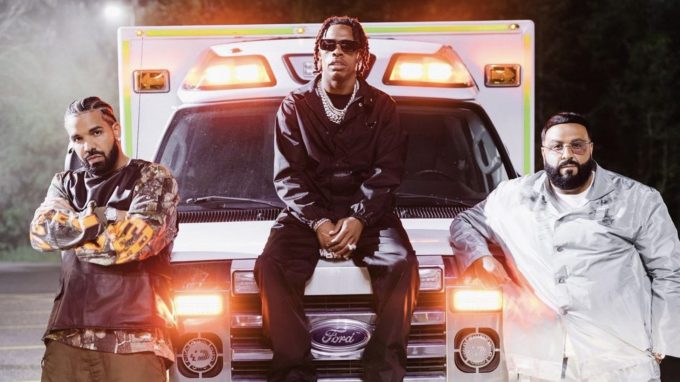 Watch DJ Khaled God Did Videos
DD Khlaed 2022 album God Did album worth more to be recognised and he is doing what it takes to get the best at the best spot. Today on Aswehiphop, we will sharing with you all the God Did videos. This includes all the music videos you might have not watch from the album. Also, this page will be updated as soon as new videos from video from the album is out. But as for now you can check out the videos below.
DJ Khaled 2022 Videos
PARTY
JADAKISS INTERLUDE
Staying Alive
Big Time
It Ain't Safe
Keep Going
Beautiful
Way Past Luck
PARTY
This video would have been Migos video but due to the ongoing crisis between the rap group, Offset was exceptional on this but DJ was still able to grab Quavo and Takeoff for his God Did album. He featured them on song titled PARTY.
JADAKISS INTERLUDE
DJ Khaled has continued to treat fans with new videos from his God Did album. He didn't hesitate to shoot the JADAKISS INTERLUDE video and if there are other videos you have watched from album, above is his Jadakiss music video.
Staying Alive
Staying Alive is the first music video DJ Khaled released from his 2022 God Did album. The song featured Drake and Lil Baby. This is also one of the best videos you will have to watch as part of DJ Khaled God Did videos.
Big Time
Big Time, Okey this one from DJ Khaled featuring Lil Baby and Future. Lil Baby was featured on DJ Khaled's new album two times staying alive and Big Time. Both songs have also appeared on Lil Baby's 2022 Songs compilation and can check it out also.
It Ain't Safe
If we say DJ Khaled's God Did album is star-studded, then it's obvious to understand that the We The Best DJ has done pretty a very good job to link up with so many hip-hop head. Not only that the album featured Jay-Z and more, but KODAK BLACK and NARDO WICK were other interesting artists to watch via It Ain't Safe.
Keep Going
DJ Khaled before he released the follow-up to Khaled Khaled album, he already made up his mind that next album will be treated with more videos and here we are getting. Keep Going is another video from the album featuring 21 Savage, Lil Durk, Roddy Ricchy on Keep Going.
Beautiful
One the most important thing DJ Khaled is doing for his newly released 2022 material is that he is giving it the best he wants. Releasing music videos is not such but getting through it is amazing. Beautiful is also one of God Did videos and featured SZA and Future once more.
Way Past Luck
21 Savage assisted DJ Khaled and this track is also worth it. Way Past Luck featured Savage and they did a good job on the song here is also the video which might want to watch. This song has also appeared and updated on 21 Savage 2022 featured songs compilation.
Source: Aswehiphop
21 Savage
DJ Khaled
Drake
Future
Lil Baby
Lil Durk
Roddy Ricch
SZA