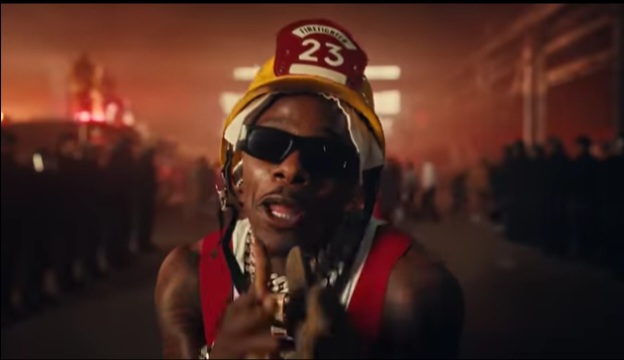 DaBaby 2023 Songs & Features
Aswehiphop compilation is always something that helps fans to know all the songs of their favourite artists that have been released in a particular year. We continue to present such content here on our base, we have compiled more rapper's songs and features and DaBaby's 2023 songs and features won't be an exceptional.
Previously on Aswehiphop's top compilations for the year 2023, Kendrick Lamar's 2023 songs and Ty Dolla Sign's songs were compiled respectively. Sure, we have yet to update you about Kendrick's 2023 album plans. But rest assured that we keep you all updated on his standalone singles or features. The same thing applies to other artists whom we have compiled their songs.
Today the 7th of June 2023, Aswehiphop has begun DaBaby 2023 songs and features. This will include all of DaBaby's collaborations and his latest songs. Also, we will enlist any of his 2023 albums, EP or mixtape on this page. As you can see, this will give you a reason to always check back on this page for DaBaby's new songs for 2023.
Having said all that, below are DaBaby 2023 songs and features we have listened to so far. Check it out and share.
DaBaby 2023 Songs and Features
Shake Sumn (Remix)
CALL DA FIREMAN (EP)
06 Gucci (Feat.)
Yeah Come On
Think Bout Me
They Just Want Your Life
Industry
"Shake Sumn Remix," is here and it features DaBaby and Sexyy Red. The first version of this track appeared on DaBaby's most recent project which was "Call Da Fireman." Now, he has rekindled the EP with a fresh remix. You can check it out.
CALL DA FIREMAN
Last year Baby had a beautiful season indeed. So what about 2023? Well, gradually is showing more potential as we have streamed some of his 2023 songs. CALL DA FIREMAN is one of them though it's an EP with three songs. The project features songs like "Selling Crack", "Ghetto Girl" and "Shake Sumn."
Gucci 06
Gucci Mane linked up with both DaBaby and 21 Savage. If you haven't seen or heard a song featuring both 21 and Baby, then you can check out Gucci Mane's "Gucci 06". The three rappers teamed up and gave out some interesting lines.
Yea Come On
We can't say DaBaby has not been impressing his fans this. He might be missing out on our most featured rappers of 2023. But he has got more active with songs including "Yea Come On". The song was released on February 10th 2023.
Think Bout Me
Ok, on this one DaBaby had to bring in his children once again. He kind of showing this fatherhood to his children with some of his 2023 music videos and "Think Bout Me" is one of them as well.
They Just Want Your Life
They Just Want Your Life is another music with video DaBaby has shared in 2023. Of course there, are a couple of songs DaBaby didn't add to his Call Day Fireman and this particular one is among them. Watch the video you will him and all his babies.
Industry
This song "Industry" arrived in about 2022. It's the first he released in 2023 just he shared the music video for his "Joc In 60" song. The song also welcomed its official music video which you might want to watch.
About Author
Links, a co-founder of Aswehiphop, has been dedicated to the platform since its inception in 2019, overseeing the curation of artist songs and features compilations.