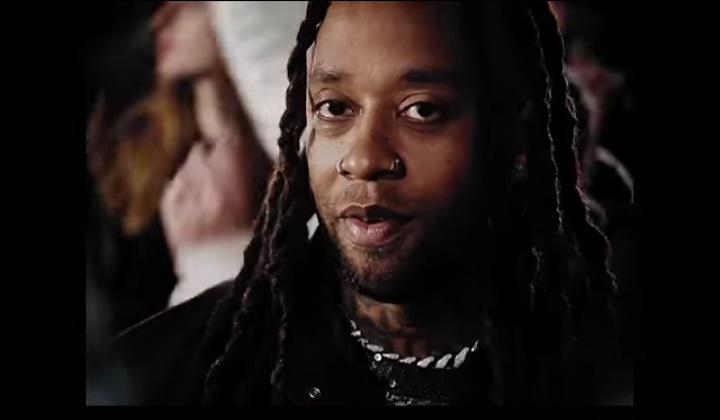 Ty Dolla Sign 2023 Songs & Features
Did you know that Ty Dolla Sign is one of the featured rappers in Aswehiphop's compilation of 2022 songs? If you're looking for the latest tracks and collaborations by Ty Dolla Sign, you're in luck because Aswehiphop has got you covered. Currently, we are in the process of compiling Ty Dolla Sign's songs and features for 2023 right here on this page.
You can also check out Aswehiphop's top compilations for 2023, where you'll find a comprehensive list of artists and their songs for the year. While Kendrick Lamar's 2023 songs compilation is yet to be announced, he has already been featured by Beyonce and Baby Keem this year. If you're interested, you should definitely give Kendrick Lamar's 2023 songs a listen.
When it comes to Ty Dolla Sign, it's rare to go a full year without hearing something new from him. In 2022, he even released a joint album titled "Cheers To The Best Memories." But that's not the only project we've updated you about. You can also enjoy his 2022 songs and features.
We've added Ty Dolla Sign's 2023 songs and features compilation to our top 2023 list. You'll find more of his songs and collaborations on this page. Although he hasn't released many songs this year, below are the songs from Ty Dolla Sign in 2023:
Eastside Girls (Feat.)
Motion (Remix)
You (Feat.)
High & Holy (Feat.)
Two Days (Feat.)
Summer Reign
Motion
Let's Ride (Feat.)
"Eastside girls", we must say that Ty Dolla Sign is all for 2023. Haven't heard a new album but there are songs you can play and here TY new lyrics. On "Eastside Girls", he teamed up with Vic Mensa also on video.
"Motion" Remix was released on the 18th of July 2023. The featured Chris Brown who appeared on the song as a guest feature. No video yet just audio. This is not the first time we are seeing Chris Brown and Ty Dolla Sign on a collaboration. You listen to Motion remix.
"You" is a collaboration from Wiz Khalifa featuring and Ty Dolla Sign. It was released on June 29 with its official music video. You can check it out.
"High & Holy" is a song from Killer Mike's album MICHAEL. He released this project featuring Ty Dolla Sign on two songs "Two Days" and "High & Holy." MICHAEL which is the album title from Killer Mike also featured Future, Blxst, Young Thug and more.
"Two Days" is a song from Killer Mike's "MICHAEL" which was released on the 16th of June 2023. Ty Dolla Sign was featured in the project with other hip-hop rappers on the same album. You can check it out and listen.
Just after the release of his Motion music and official video, Ty Dolla had to assist Larry June and The Alchemist on their new song titled "Summer Reign" which was released on the 6th of June 2023. Of course, this has become one of Ty Dolla Sign's 2023 feature you can check it out also on YouTube.
Let's talk about "Motion." It's an official song by Ty Dolla Sign for 2023, and it was released on June 1st, 2023. The track also has an official music video. Produced by Stryv and Will Larsen, "Motion" brings a dance-infused vibe as the L.A. crooner sets the mood for a party and romance at a crowded rave. It's a sneak peek into his upcoming album, which he will announce soon. Check out the video below.
Watch the "Motion" music video here
Now let's dive into "Let's Ride." This is the first song Ty Dolla Sign contributed to in 2023. The track is featured in the movie "Fast X," and the soundtrack includes YG and Lambo4oe. "Let's Ride" was released earlier this year, and in the song, Ty Dolla Sign joins YG and Lambo4oe as they deliver powerful verses. Ty sets the mood with the catchy hook, while YG and Lambo4oe bring their lyrical prowess. Listen to the track below.
Stay tuned for more updates on Ty Dolla Sign's songs for 2023 right here on this page.
About Author
Links, a co-founder of Aswehiphop, has been dedicated to the platform since its inception in 2019, overseeing the curation of artist songs and features compilations.