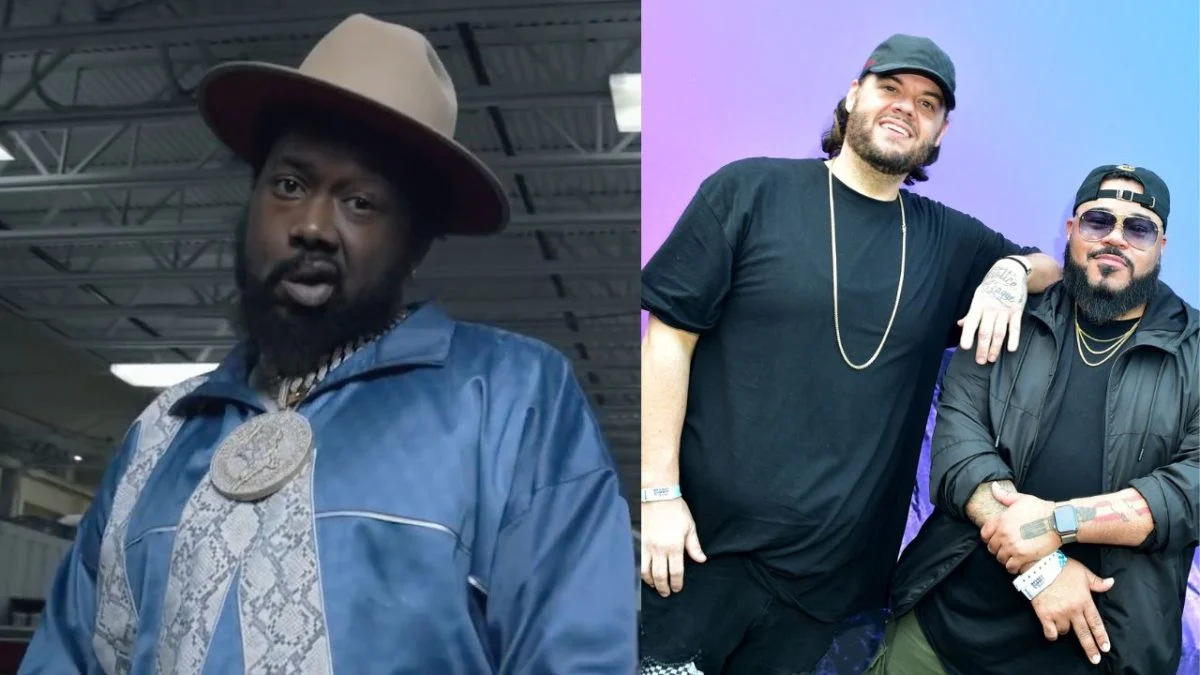 Conway The Machine COLLABORATES With J.U.S.T.I.C.E League
Conway The Machine is set to drop an upcoming album produced by the renowned J.U.S.T.I.C.E League.
Furthermore. The production duo, composed of Erik "Rook" Ortiz and Kevin "Colione" Crowe. Expressed their excitement about this project.
They also did speak about their future collaborations during a chat.
More to this. They revealed that they are working on an entire tracklist for the Griselda MC.
It will follow Conway's "Won't He Do It 2". Which is a planned sequel to his May release.
According to Ortiz. They are also in discussions with several other artists for complete album projects.
Although. While he didn't reveal specific names. He hinted at "really, really cool big names" being in the mix.
However. This project with Jeezy is J.U.S.T.I.C.E League's initial foray into full-album territory.
And this will be done as they will helm half of Jeezy's upcoming double album.
Also. Jeezy's new project marks his first full-length release since leaving Def Jam.
The double album is titled…
"I Might Forgive…But I Don't Forget".
But. It is expected to drop in early November.
In addition. The first half of the album will feature production from notable names like…
ATL Jacob, Ricky Polo, Cubeatz, and Hendrix.
While the second disc will be entirely soundtracked by J.U.S.T.I.C.E. League.
In a statement made by Rook. The album delves into mature themes. And it also offers insights into Jeezy's life.
This also includes aspects that many might find intriguing. He further described it as meticulously crafted. And he highlighted the depth of the content.
Additionally. This project continues the journey for Conway The Machine in the rap world.
This is because. He showcases his commitment by continuing to produce music that resonates with his fans.
In conclusion. The collaboration with J.U.S.T.I.C.E League has set the stage for more exciting musical endeavors.
About Author