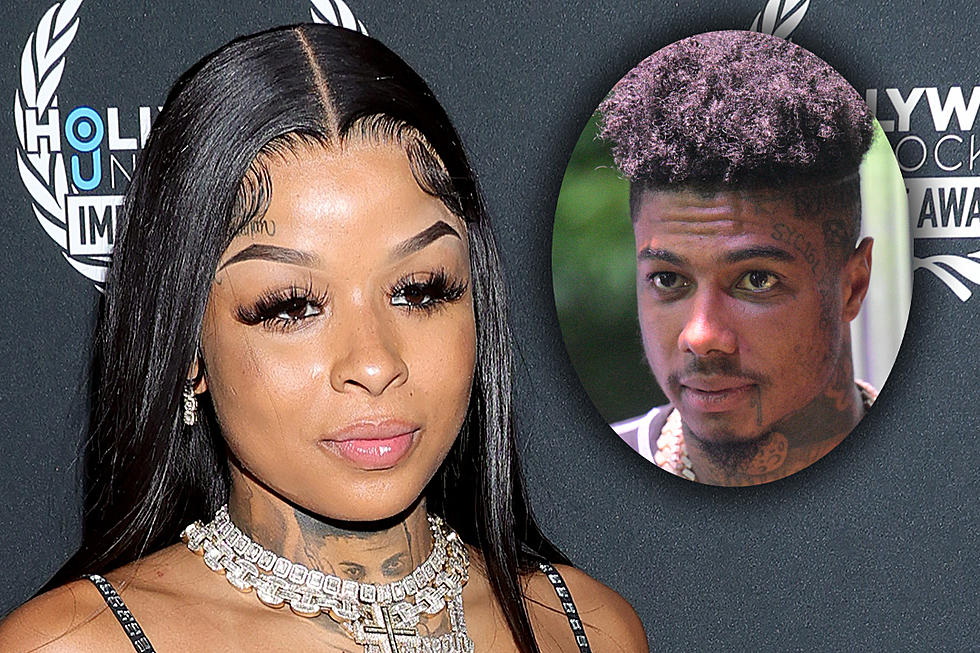 Chrisean Rock Claims Blueface Contacts Her Despite Being Engaged,
Chrisean Rock Claims Blueface Contacts Her Despite Being Engaged to Jaidyn Alexis but the Los Angeles rapper is calling cap.
Chrisean Rock Claims Blueface Contacts Her
On October 29 (Sunday), Chrisean Rock hit up X, formerly known as Twitter, to further lament about her beyond-soured relationship with her son's father, Blueface. According to Rock, the recently engaged rhymer still goes out of his way to slide into her DMs and she says it's having a heavy affect on her mental health.
"I really hadda take a step back because still giving a part of me to him is f**ked up to my son," Chrisean begins the lengthy series of tweets below. "How I let a n***a that don't want to be a father to my only son still n*t in me … mannnnne then this n***a tested me today n I almost fell for da s**t like wtf am I doing fr."
She continued: "Im looking at my son like hold up cut the immure selfish s**t out. Ughhh y'all im disappointed with my self rn. Aye blue go f*c ya self stop hittin me bruh go find another b***h to cream on you. Plus homie dat s**t is unsafe n unsanitary… u gon f**k around get HIV the way you move."
From there, Chrisean Rock's anger turns to anguish as she explains how deeply she wishes to separate herself from Blueface.
"I'm being so [100 emoji] letting go be da hardest s**t bro," Rock adds. "Me moving into my own home wasn't enough I really gotta get spiritually delivered from the situation. Telling him no today was a step but gotttd****tttt how tf you get rid of a soul tie?"
Chrisean concluded by explaining that her son, Chrisean Jr. comes first and that she needs "a real n***a" rather than a "jealous immature boy."
Blueface Calls Cap on Chrisean's Claims
In a direct response to Chrisean Rock's first tweet. Claiming that he still contacts her for rendevous, Blueface replied in a tweet of his own. He says the whole thing is a lie.
"If this is true post the messages," Blueface responds in the X post below along with a cap emoji."
About Author