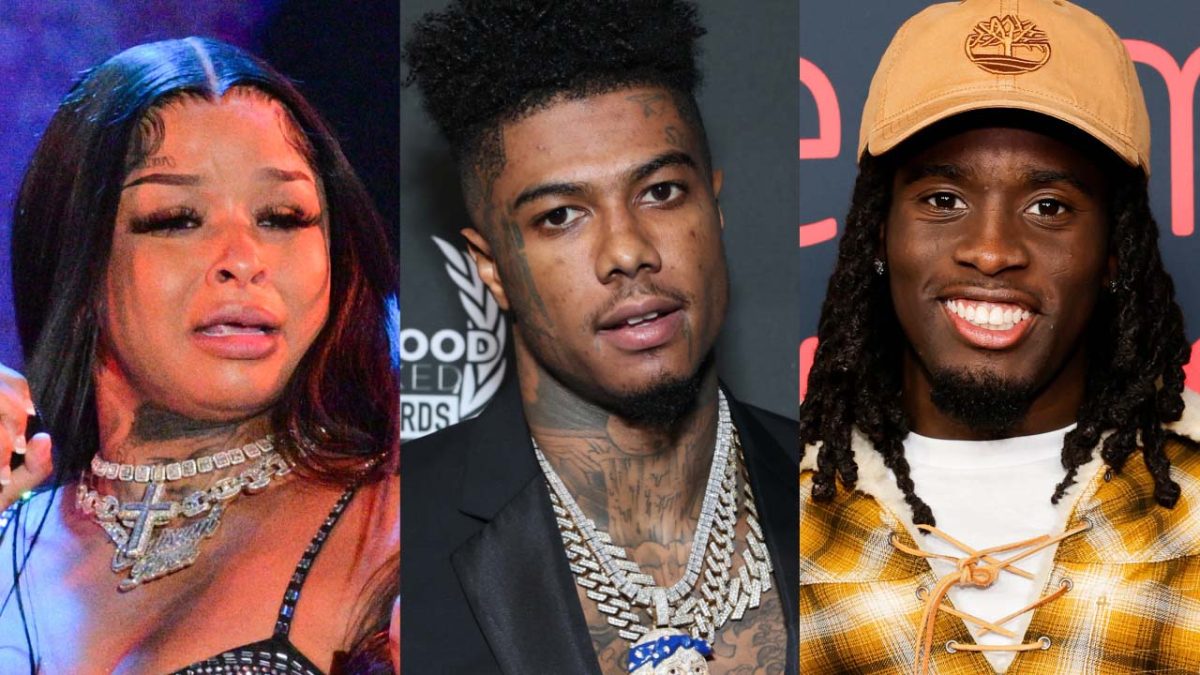 Chrisean Rock Dissed Blueface While Streaming With Kai Cenat
The famously known reality tv star Chrisean Rock dissed Blueface.
In a livestream video, Chrisean Rock dissed Blueface.
However, This occurred as she took to social media to vent her frustrations and diss her former partner.
During Kai Cenat's live stream from a simulated jail setting, Chrisean made her feelings known.
While behind bars, Chrisean addressed the online audience. And also, she encouraged them to join in her sentiment, saying…
"Audio, if it's your birthday make some noise. Can I get everybody in the chat to say, 'Fuck Blueface!' Can Y'all hear me? We testing the audio.
Nah, we just trying to see. I don't think they can hear me. Yeah, aight. I might put it in his face".
More to this. Kai Cenat aimed to maintain a peaceful environment and distanced himself from any potential conflict by expressing…
"I'm cool with everybody. Free the world. I love everybody".
Chrisean Rock disses Blueface, breaks down in tears during Kai Cenat "jail" stream https://t.co/3Yh0bOWXIA pic.twitter.com/LBQBse4vzn

— HipHopDX (@HipHopDX) October 31, 2023
During the live stream. Another emotional moment was captured when Kai Cenat was reading a children's book.
In addition. It was visibly seen that it moved Chrisean Rock, further leading her to say…
"This is tough — to read a book. That shit's hard".
While Chrisean Rock openly expressed her feelings. Blueface hasn't directly responded to her latest comments.
Instead. He announced her as part of his MILF Music record label's roster alongside his fiancée, Jaidyn Alexis.
Chrisean Rock's relationship with Blueface is clearly strained, and Blueface has moved forward with his engagement to Jaidyn Alexis.
He recently proposed to Jaidyn during a Los Angeles Rams game and stated that she is the only woman he would ever marry.
Furthermore. He emphasized that it was not a publicity stunt.
This latest episode in the ongoing saga between Chrisean Rock and Blueface adds another layer to their complicated relationship.
Also. It plays out publicly in the world of livestreams and social media.
About Author