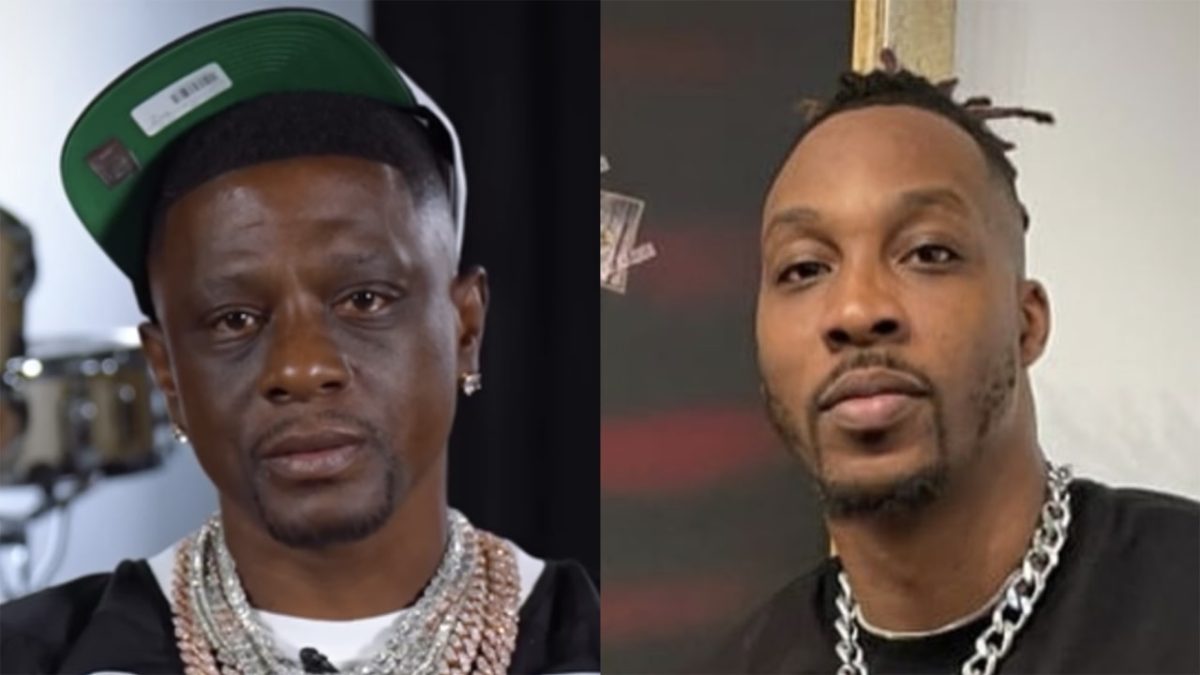 Boosie Badazz Adviced Dwight Howard Amid Sexual Assault
Rapper Boosie Badazz adviced Dwight Howard. He did this without shying away from sharing his thoughts on Dwight Howard's ongoing sexual assault lawsuit.
However. This occured during a recent VladTV interview.
Known for his outspoken views on LGBTQ+ matters. Boosie Badazz adviced NBA star Dwight Howard.
Despite his prior criticisms of openly gay artists like Lil Nas X. Boosie Badazz adviced Dwight Howard to be open about his sexuality. And also he speculated that doing so might even benefit his career.
More to this. Boosie encouraged Howard to confess to the press and be authentic about his feelings.
Also stating that he believed that Howard's honesty could potentially boost his earnings and reputation.
Boosie commented…
"He'll probably make more money than what he's making… He'll be like the statue [of the LGBTQ community]".
Furthermore. He emphasized that it's a different era. And Howard wouldn't face the same consequences as someone from the past.
In addtion. Boosie suggested that Howard might be apprehensive about potential backlash from his previous confrontations with other players.
He also warned that those players might now have their own responses.
Additionally. Boosie revealed that he previously dated a woman who had a romantic relationship with Dwight Howard.
But. He found it intriguing that Howard had made her sign a non-disclosure agreement (NDA).
While speculating that such agreements often imply an attempt to conceal something.
In the context of the ongoing lawsuit. Dwight Howard has admitted to having a threesome in 2021. And it involved a man named Stephen Harper and a trans individual referred to as "Kitty".
Although. Harper has disputed that it was consensual. Alleging sexual assault, battery, intentional infliction of emotional distress. And also false imprisonment in the lawsuit.
The lawsuit claims that Harper had initially agreed to be at Howard's residence. But was surprised by the presence of "Kitty" and Dwight Howard's expectations for a threesome.
Dwight Howard purportedly made Harper leave with "Kitty" rather than arranging an Uber ride home.
Boosie Badazz's advice to Dwight Howard adds a new perspective to the ongoing legal situation. And it raises questions about authenticity, disclosure, and their impact on public perception.
About Author