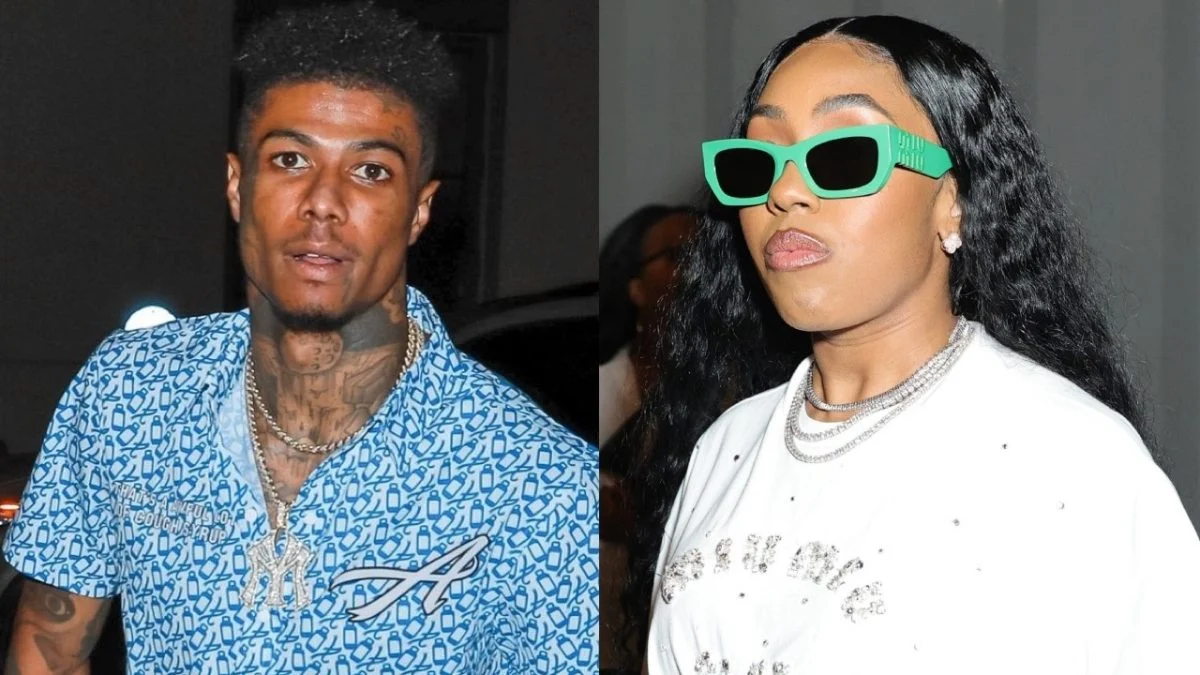 Blueface's Mom Trolled Yung Miami Over Golden Shower Remarks
Karlissa, Blueface's mom trolled Yung Miami recently, by indulging in some light-hearted tease.
However, her playful jabs came in response to Yung Miami's comments about online behavior.
In a tweet posted on Tuesday (November 7). Yung Miami expressed her dissatisfaction with certain internet users, calling them "lame". And referring to them as "corny ass bitches".
Due to this. Karlissa, Blueface's mom trolled Yung Miami, as she seized the opportunity to add a touch of humor to the situation.
She commented on an Instagram post by The Neighborhood Talk that featured Yung Miami's tweet.
In her response. Karlissa referenced Yung Miami's previous remarks about enjoying unconventional bedroom activities, writing…
"Long as we ain't getting pissed on Chile we ain't hit the bottom".
But this was accompanied by a laughing emoji.
Blueface's mom trolls Yung Miami over her love of "getting p-ssed on" https://t.co/3Yh0bOWXIA pic.twitter.com/LfQJNA8E1z

— HipHopDX (@HipHopDX) November 9, 2023
While Karlissa's playful trolling may seem unprovoked. It's worth noting that she and Yung Miami had exchanged words.
Although. This was over the summer regarding their differing views on a certain intimate escapade. Which could explain the light-hearted banter between them.
Yung Miami recently clarified her earlier statements about engaging in a particular practice. And admitted that she had never actually experienced it.
More to this. She addressed this topic during an appearance on The Breakfast Club. And she was accompanied by her City Girls partner JT, in order to promote their new album, "RAW".
In her interview. Yung Miami explained that her previous statements were meant to be provocative and generate attention for her drinking card game, "Resha Roulette".
Additionally. She made it clear that her comments were not reflective of her actual experiences and emphasized that she had never received a golden shower.
The initial comments regarding the subject had been made during an episode of "Caresha Please" featuring Trina in January.
Also. Yung Miami had shared that she enjoyed her partner giving her a golden shower when they were intimate, leading to a candid discussion about this practice.
But. This revelation sparked curiosity and conversations online, even leading to humorous references to Diddy as "Pee Diddy" by fans, as they playfully speculated about his involvement.
Despite any playful exchanges between Yung Miami and Karlissa. It's evident that both individuals maintain a sense of humor when addressing these topics and engaging with their audience.
About Author