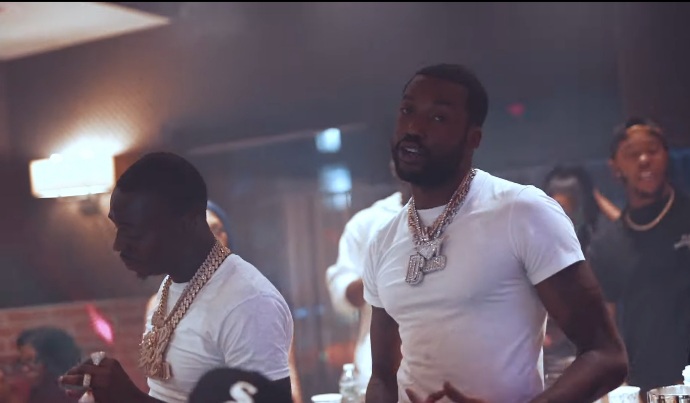 Watch Amahiphop U.s PMVC October 2021 Videos
Last month there was a massive video featuring Amahiphop U.s PMVC September 2021.
Meek Mill was the most hip-hop rapper whom we updated a couple of videos from him, songs videos that came from his new album EXPENSIVE PAIN which is currently trending online since its inception.
While that wasn't the only hip-hop videos updated on September 2021, Migos, Kanye West, Drake, Chris Brown, Wiz Khalifa, YoungBoy Never broke and more artists also shared new videos last month yet again here is another beautiful month to watch hip-hop videos on Amahiphop compilation.
Just like Nigeria Premium Music Videos Compilation NPMVC for October has started, here is U.s PMVC for October and it has spotted Meek Mill as the first rapper sharing his new videos on our platform. Expensive Pain is out and there are two new videos on accompany with the album.
"On my soul" and "Hate on me" are two videos released alone with Meeks new album and they are the first two videos below.
Watch Amahiphop U.S PMVC Hip-Hop Videos October 2021
On My Soul – Meek Mill
Hate On Me – Meek Mill
Poke It Out – Wale and J. Cole
Expensive Pain – Meek Mill
Big Nas – Nas and Hit-Boy
Super
Boyz – Jesy Nelson and Nicki Minaj
Ghost – Justin Bieber
Late To The Party – Ty Dolla Sign and Johner Lucas
Killing The Rat – Kodak Black
Flocky Flocky – Don Toliver & Travis Scott
Down South – Wale
Ex For A Reason – Summer Walker
Northside Southside – Meek Mill
Big Subwoofer – Snoop Dogg, Ice Cube, E-40 and Too Short
Yeah B*tch – DaBaby
Luv Is Dro – Jark Harlow, Static Major and Bryson Tiller
Sturb The Ground – Yung Miami and Quavo
Thought I Was Gonna Stop – Papoose and Lil Wayne
Check back soon for more updates.
Compilation
Music
News
Video