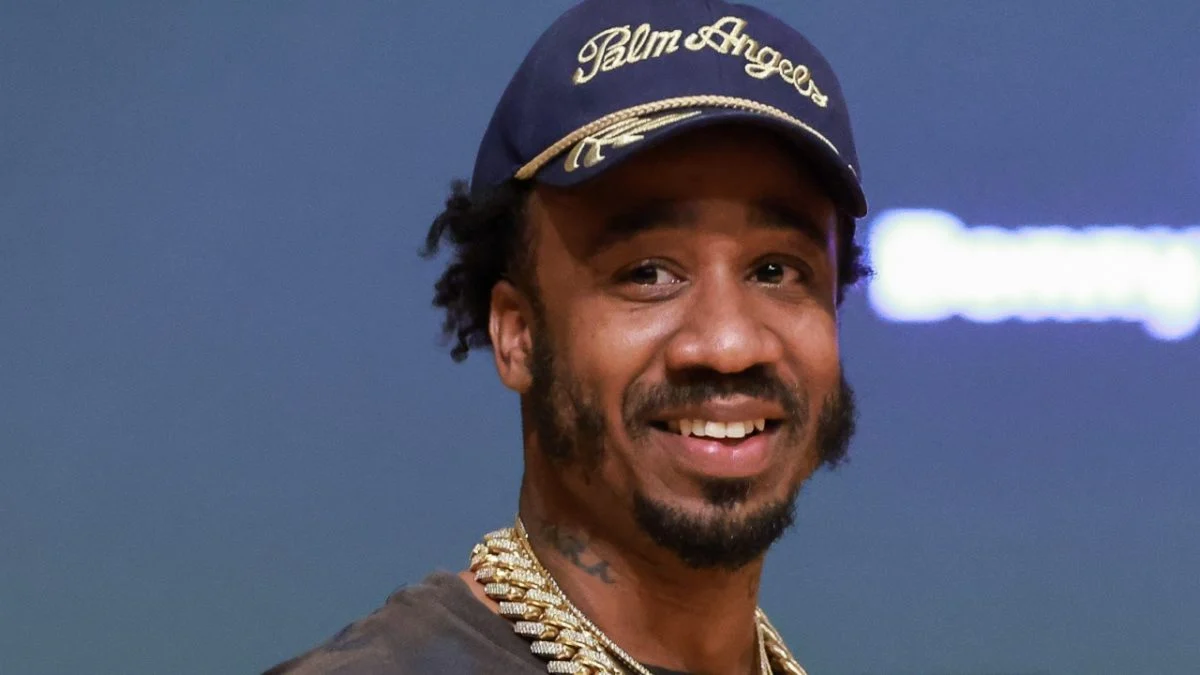 Benny The Butcher's New Album: Countdown Initiated
After a few minor delays. There's now a new update on Benny The Butcher's album.
Finally. He has revealed the release date for his Def Jam debut. In anticipation of Benny The Butcher's album. He took to Instagram on Tuesday (October 24).
His reason was to wipe his profile clean. And replace it with three images. Each of these images beared his signature phrase…
"THE BUTCHER COMING".
Adding to the excitement. Benny The Butcher's Instagram Story and official website now feature a countdown clock.
The specified date has also been noted, because it is ticking down to November 3.
During this period. Fans can expect to indulge in the sounds of…
"Everybody Can't Go".
https://twitter.com/HipHopDX/status/1716857926361682035?ref_src=twsrc%5Etfw%7Ctwcamp%5Etweetembed%7Ctwterm%5E1716857926361682035%7Ctwgr%5E6c5b000e3245bc7afbaf1f5d64f73c93823ddb37%7Ctwcon%5Es1_&ref_url=https%3A%2F%2Fhiphopdx.com%2Fnews%2Fbenny-butcher-countdown-new-album
Also. Benny The Butcher has been actively teasing "Everybody Can't Go". And he has been doing this for the past year.
Furthermore. He recently teased the album's producers. Also, this took place on Twitter.
But this was in response to a fan eager for new music.
Appreciative of the anticipation. Benny The Butcher tweeted…
"Rappers be droppin albums when nobody asked for em, so I appreciate the anticipation from y'all 🙏.
Everybody Can't Go x The Butcher x Def Jam x GxFR x B$F x HitBoy x Alchemist".
Notably. Benny The Butcher has also played a preview of a fiery guest feature from Lil Wayne.
However. This was during a Buffalo day party.
More to this. He also introduced it as his new single off the album. Expressing his excitement about the project. And his collaboration with Def Jam.
The track features Weezy rapping…
"New Orleans to Buffalo/ Big dog Siberian Husky flow/ I been a big dog since a puppy though/ My kennel was the bungalow/ You could walk the dog I still run the show/ Run from me, n-ggas that be barking could be turned into hushpuppies".
About Author