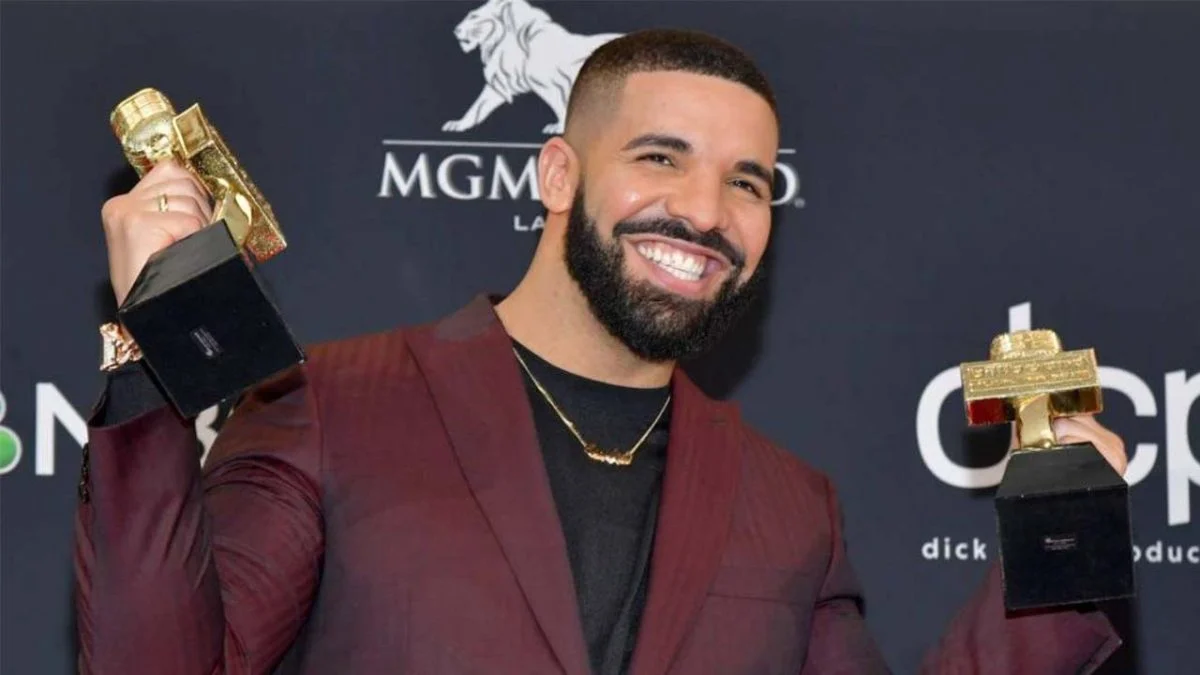 Drake Gets New Platinum Plaques making RIAA History.
This week has really been a great week of celebrations for Drake starting his 37th birthday celebration  to him making  new history on his music career as he got new platinum plaques which was an RIAA history for him.
Following some reports, rapper recently got 14 new certifications from the Recording Industry Association of America RIAA which is a history  that no body in the music industry  has been able to make.
This history was made with most of his album  which hit the Platinum which is as follows "Take Care is now 8x platinum, Nothing Was the Same is 6x platinum, Thank Me Later is 4x platinum, Certified Lover Boy is 3x platinum and Her Loss is 2x platinum."
In addition  to that, Drake also had some of his singles  making  platinum history, this singles are also as follows "Hold On, We're Going Home" which he featured Majid Jordan is 9x platinum, "Headlines," "Started From the Bottom" and "The Motto" in collab with Lil Wayne are all 8x platinum, and the Rihanna-assisted "Take Care" is 7x platinum."
.@Drake becomes the first artist in @RIAA history to surpass 200 million certified single units as a lead artist pic.twitter.com/EbLe6UDpyW

— chart data (@chartdata) October 26, 2023
This is really a big win for the Canadian  rapper this week , although , it might seem to be a very great deal for most of his fans because that is one thing  thei know him for, always making  history with his music crafts.
Making some calculations, Drake has now become among the artists that has gotten more that a 200 million  certification  from the RIAA and according  the the current records from Chart Data, he is currently at 223 million, which inude four diamond songs ("Hotline Bling," "One Dance," "God's Plan" and "Sicko Mode" with Travis Scott).
Meanwhile,  songs like Laugh Now Cry Later" featuring Lil Durk "Money in the Grave" featuring Rick Ross and others will soon earn new certifications.
About Author
I am a highly skilled copywriter and freelance blogger with several years of experience in the field. Over the years, I have garnered valuable expertise and achieved significant milestones as a blogger.