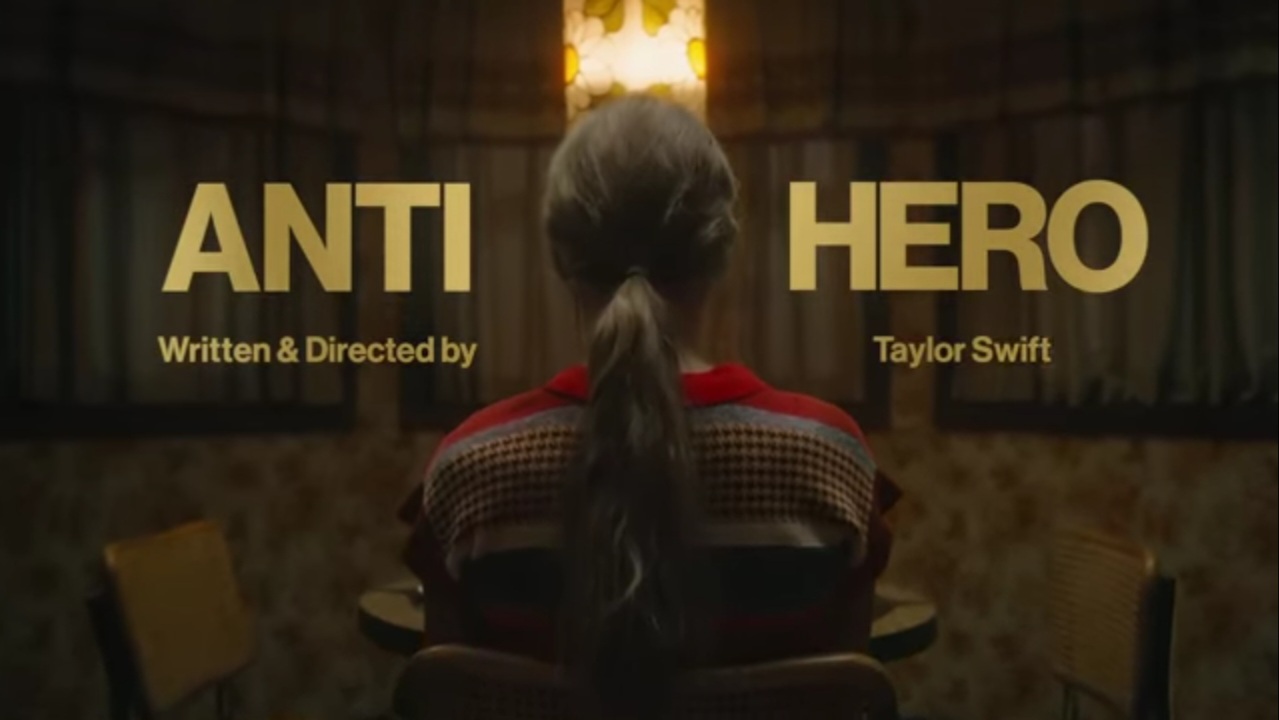 2022 Billboard No. 1 Songs & Videos
December is here and a few artists were able to reach top-notch Billboard. On this page, we shared all the songs that hit Billboard No. 1, Hot 100. 2022 Billboard No. 1 songs also come with their official videos. Any No. 1 song is likely to come with a video. Meanwhile, you will be watching them as well.
But before you dive in, Taylor Swift has remained the most potential artist who is still holding Billboard No. 1 till this season Of Christmas. She released her new album this year which is called Midnights. If the is not performing well at Anti-Hero has been proven that Taylor Swift always has all her professional projects with her. Anti-Hero is currently the No. 1 song on Billboard Hot 100.
Below you will watch 2022 Billboard No. 1 Songs and Videos. Based on what we figured out, there are about 15 No. 1 song with videos on this year's top chart and they are listed as follows.
Anti-Hero
Super Freaky Girl
Unholy
Bad Habit
About Damn Time
Break My Soul
Jimmy Cooks
Wait For U
First Class
As It Was
Heat Waves
We Don't Talk About Bruno
Easy On Me
All I Want For Christmas Is You
Anti-Hero
As we said in this post earlier, Anti-Hero by Taylor Swift is currently maintaining the No. 1 spot on Billboard 2022 Hot 100. The song was released from her most recent album Midnights. It entered No. 1 on Nov. 5 and till today it remains the most 2022 No. 1.
Super Freaky Girl
Nicki Minaj could help to drop a new album this year. Although had to assist some fellow artists like Coi Larey, Blue and more. Upon her 2022 featured songs compilation, Nicki Minaj also released some standalone songs which include Super Freaky Girl which earned her No. 1 on Billboard Hot 100. The song stayed at No. 1 for one week
Unholy
Another No. 1 song recorded on Billboard Hot 100 in 2022 is Unholy. This song came from Sam Smith and Kim Petras. This song is from Sam Smith's Gloria album. Unholy stayed on Billboard No. 1 for a week before being taken over by another track. Unholy also has quickly attained Platinum certification in a year
Bad Habit
Bad Habit is a song by Steve Lacy. It was released this year and stayed on Billboard for 3 good weeks. This is one of the top songs that maintained Billboard No. 1 on Hot 100 for a very long time in 2022. Although not up to one month it was just pretty amazing to see Steve Lacy take over the chart that month, from 8 October. It also lasted for that same month.
About DAMN Time
Lizzo is another female singer did not only have her song About DAMN Time on best female rap songs of 2022. But the also also hit Billboard Hot 100. This song appeared on No. 1 at Billboard in July 30th till August 6th. That is about three weeks it led through Billboard Hot 100.
Break My Soul
Break My Soul was released by Beyonce from new studio album which she titled Renaissance. The song gave her eight No. 1 Billboard and was well welcomed by her fans. The song lasted on Billboard Hot 100 for about 2 week plus. She also had four chart-toppers as a member of Destiny's Child, giving her a total of 12 number-ones.
Jimmy Cooks
Jimmy Cooks, of the songs from Drake and 21 Savage's HER LOSS album was released this year. There are dope songs on that album. Songs like Rich Flex, Circo Loco and more. But Jimmy Cooks is the only song that hit on Billboard Hot 100. It stayed on No. 1 for only one week.
Wait For U
Future was able to link up with Drake and Tems on Wait For U song. Future who has been more productive since the year also has his 2022 featured songs but still was able to release a new album titled I NEVER LIKED YOU. Wait For U debuted on Billboard Hot 100 as No. 1. It lasted for about 1 week. I
First Class
There is a year Jack Harlow not going to forget then it should be 2022. This year has impacted his music since it is the year he got his first Billboard No. 1. First Class is a song from his album "Come Home the Kids Miss You." The album featured Drake, Lil Wayne and more. This song spent 3 weeks on Billboard Hot 100 as No. 1.
As It Was
This is one of the smartest songs that hit Billboard Hot 100 in a long run. About 15 weeks on Billboard Hot 100 the Harry Styles song spent on Billboard chart. Harry House is the title of the album where the song was released.
Heat Waves
Glass Animal drop Hate Waves officially back in 2020. But song has been on Billboard Hot 100 but this year, Hate Waves debuted at No. 1 on Billboard Hot 100. The song entered Billboard No. 1 on March 12 to April 9. It spent about 5 weeks on Billboard.
We Don't Talk About Bruno
Encanto had to join forces with Carolina Gaitán, Mauro Castillo, Adassa, Rhenzy Feliz, Diane Guerrero, and Stephanie Beatriz and they performed this song. It spent 5 weeks on Billboard Hot 100 as No. 1 from February 5 to March 5.
Easy On Me
2022 Billboard No. 1 Songs and Videos are something you can make your playlist. It's top-notch songs and the most streamed songs of the year. One of them is Easy On Me By Adele. This particular song spent three weeks on Billboard as No. 1 from January 15 to January 29.
All I Want For Christmas Is You
This song was released back in 1994 and has kept trending every year. It's a Christmas from Mariah Carey and every Christmas celebrant would love the song to enter Billboard Hot 100 this year on January 1 to 8. As of now Mariah Carey All I Want For Chrismas Is You is bouncing back to No. 1 again. It debuted at No. 2 currently on Billboard Hot 100 just below Anti-Hero
About Author
Links, a co-founder of Aswehiphop, has been dedicated to the platform since its inception in 2019, overseeing the curation of artist songs and features compilations.