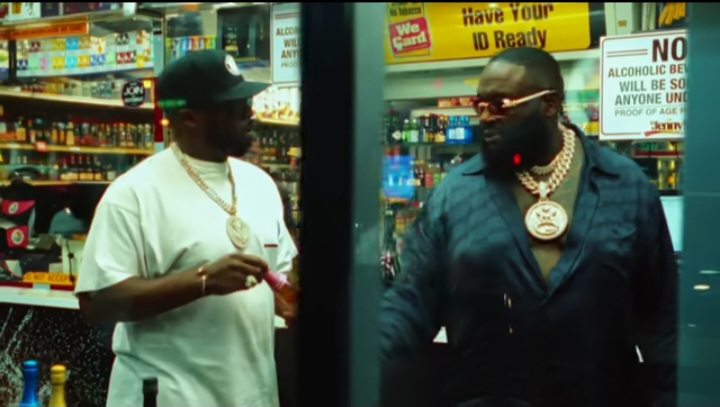 Diddy & Rick Ross Drops "Whatcha Gon Do" Video
Do you in 2017, Diddy and Rick Ross Whatcha Gon Do was officially released with the video. Well, looks like to them that wasn't the right time to shoot the music video for Whatcha Gon Do.
Though this song's first version only featured late rapper Notorious Biggie's verse and Rick Ross. Today the second version of the song is available in different feature
Diddy is now featured on the song with Rick Ross and also shared music video for the song. Didddy and Rick Ross Whatcha Gon Do video is directed by Shula The Don, Puff and Rozay.
Diddy has not been proactive since this year but we have seen him on songs like Gotta Move On featuring Bryson Tiller and Gotta Move On remix featuring Ashanti, Yung Miami, Fabolous and Tory Lanez.
Meanwhile, Whatcha Gon Do is another song you will be listening to from Diddy. But this time with Rick Ross. you can stream the song below and let us know what you think.
As for Rick Ross, the MMG rapper is one of the rappers with amazing features this year. Whatcha Gon song will also appear on his 2022 songs compilation. Rick Ross has gotten so many featured songs since this year.
Is great thing seeing both Rick Ross and Diddy on a new song along with the video? This is a kind tribute to the late rapper Notorious Biggie. List to the song then you will hear rapping about East Coast and more.