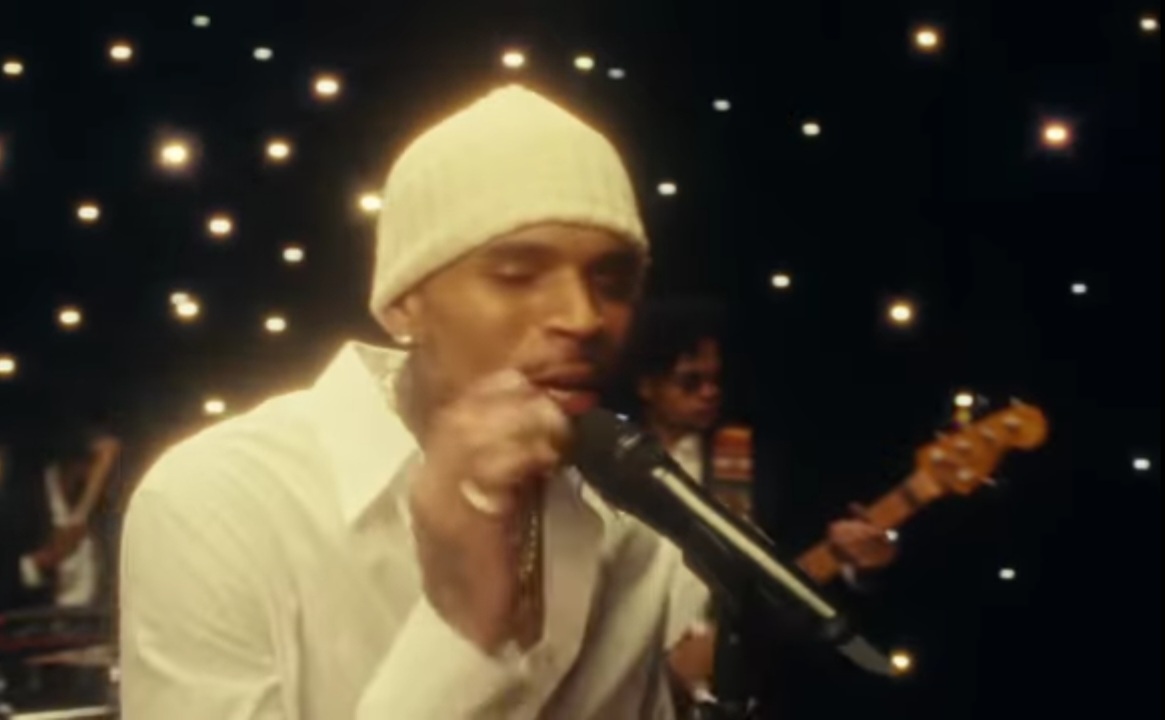 Best Hip hop and R&B Christmas Videos
Chris Brown has a reason why he released two Christmas songs "It's Giving Christmas "and "No Time Like Christmas". These two songs were officially released on November 18. We have added one of the song on our best hip hop and R&B Christmas Videos to listen.
Chris Brown has always loved Chris Brown even to date he feels like nobody loves this special season more than him. He enjoys Christmas moments and that's why he put two songs for this while we wait for 2023.
Just after the release of his song Under The Influence which is the most watched and listened to a music video from BREEZY this year, he has then released videos of his last two songs.
No Time Like Christmas
All I Want For Christmas Is You
8 Days Christmas
Christmas Time InThe Hood
Doggy Dogg Christmas
Christmas In Miami
Christmas At Swae's
O Holy Night
Oh Santa
'No Time Like Christmas'
If there are the latest R&B Christmas music videos you should be watching right now, then Chris Brown's Christmas songs "It's Giving Christmas "and "No Time Like Christmas" is all here. However, Below are updated Christian song videos released by Chris Brown.
'All I Want for Christmas Is You'
Mariah Carey released this amazing R&B Christmas song years ago but to date, people are still listing to it. Do you want to know if R&B Christmas singles do top Billboard. Well its obvious that 'All I Want For Christmas Is You' really did. This song video was released two years ago and has about 331 million views on Youtube as of now. You can watch it below.
'8 Days Christmas'
Here is another Christmas music video you can keep for yourself this beautiful season. This one comes from Destiny's Child. Although this song and its video have been on the top list of people's favourites. Is a Christmas video that keeps the season in its good atmosphere. The video hit YouTube two years ago yet we still love it.
'Christmas Time In The Hood'
Yes, this season is a season to remember Bangladesh's Flowers & Candy album which gave us a Christmas song titled Christmas Time In The Hood. This one of the best hip hop and R&B Christmas videos you can also watch.
'Doggy Dogg Christmas'
Snoop Dogg 2022 had to position his rap song on Christmas season. He released this one called Doggy Dog Christmas. This is not R&B but you might love it as a hip-hop lover. Is a nice video without Snoop Dogg making an appearance it worth it.
'Christmas In Miami'
This year Kodak Black shared with us his new albums Back For Everything and KUTTHROAT BILL: VOL. 1. But we all know Kodak Black is a rapper who also makes some cool songs. While the only song he has dropped this season is 'Drowning Pt. 2', at least fans can still go back to his 2018 Christmas song video in other to maintain this season.
'Christmas At Swae's'
Rae Sremmurd 2018 released Chrismas At Swae's song. This is another best seasons to watch again the song video where he stayed alone and sing alone. Many love this song by Rae Sremmurd.
'O Holy Night'
Tinashe also has her own Christmas song and its official video. Just to go back to her Comfort & Joy album, Tinashe O Holy Night is nothing but a Christmas song that will make your day more interesting, especially this moment.
'Oh Santa'
Mariah Carey, Ariana Grande and Jennifer Hudson's Christmas video link-up can't be forgotten. Mariah's love for Christmas is overwhelming though she always uses it to spread love and beautiful seasonal greetings to the word.
About Author
Links, a co-founder of Aswehiphop, has been dedicated to the platform since its inception in 2019, overseeing the curation of artist songs and features compilations.