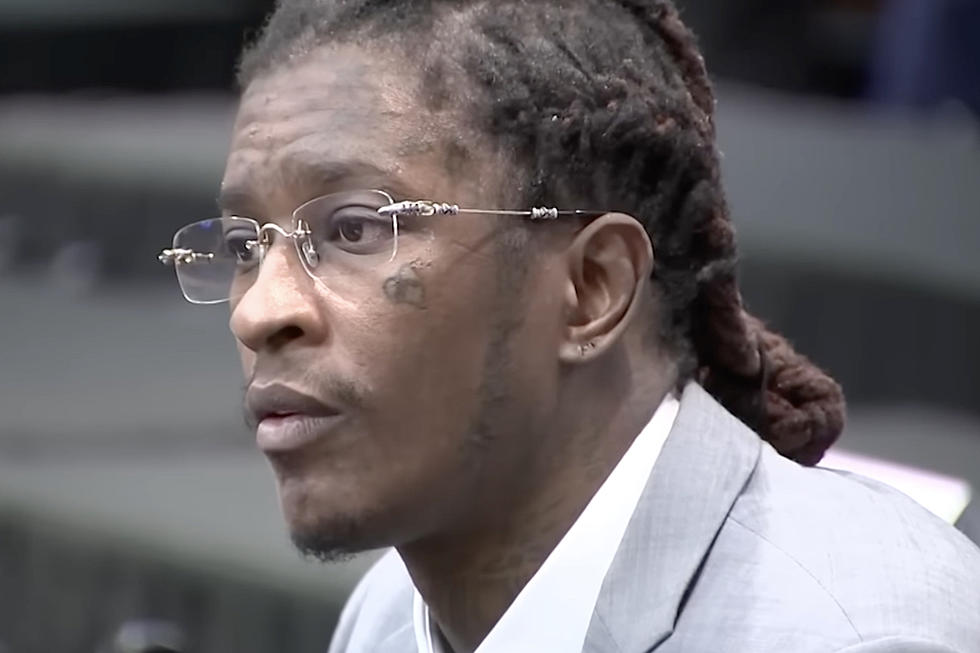 Young Thug Prosecutors Wants to Use Song Lyrics Against Him.
The Young Thug Rico Trial is Getting really though as his prosecutor are really digging  out so many things to ensure that the rapper is jailed, now, they are trying to use his music lyrics against  him in the o going Trial.
This actually came to the notice of Young Thug fans and supporters the moment an Atlanta Journal-Constitution journalist Jozsef Papp shared some of the rappers  song lyrics  that his prosecutor  are trying to use against  him in his Rico Trial.
This news from the Atlanta Journal-Constitution journalist Jozsef Papp on Wednesday (November 8) has caused a lot of people to start praying for the rapper, some are afraid that those lyrics  might get him locked up more than the required  time.
Some of the lyrics  are as follows  below
Here are some of the lyrics prosecutors want to introduce as evidence in the #YSL trial against #YoungThug and other co-defendants (including Deamonte Kendrick). @ajc pic.twitter.com/ovoZxSLTS0

— Jozsef Papp (@JozsefPapp_) November 8, 2023
""I just beat a murder rap, paid my lawyer 30 for that/ Me and my slimes above the law" from 2018's "Just How It Is."
"Honestly truth be told YSL won't fold/ Pick his ass off from the balcony/ YSL wipe a n-gga nose" from 2014's "Eww"
Meanwhile,  some of these lyrics  are not really  that bad that is may land the rapper to jail but  coupled with the fact that there are other scary evidence  that have been already  presented by his prosecutors, Young Thug's fan are not at rest.
Other scary lyrics of the rapper from him old music projects that are likely going to appear on the list of evidences that his prosecutors might present in to the court include "I shot at his mommy, now he no longer mention me" which is from his 2021″Bad Boy" collaboration with the late Juice WRLD.
"I rep my life for real/For slimes you know I kill!" Which is from his "Take It to Trial" collaboration with gunna.
About Author
I am a highly skilled copywriter and freelance blogger with several years of experience in the field. Over the years, I have garnered valuable expertise and achieved significant milestones as a blogger.