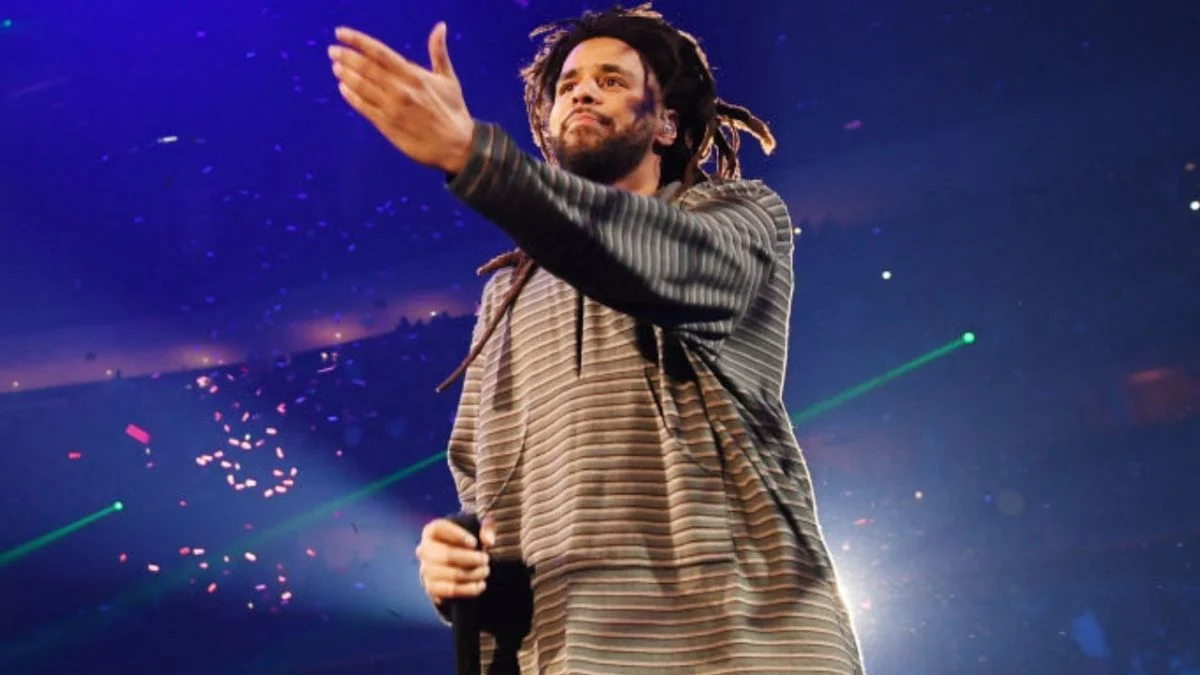 "Why I Dont Charge for Features" J.Cole Reveals
Rapper J. Cole has taken out time to narrate how he handles his music career base on the aspect of  Features  and collaborations, and following  he recent interview  at Lil Yachty's A Safe Place podcast in (Thursday 2nd November) he revealed  that he doesn't charge for features.
This is really something  that might seem unbelievable to some people as such a thing  is rare to find in the music industry sometimes, but the rapper "J. Cole" has shown a different in pattern on doing things when it comes to music.
While J. Cole was talking, he actually used his featured verse on 2019's "The London" as an instance as he clearly  stated that he didn't actually charge for it, rather he was doing  it for fun and because of his passion for his craft.

"It's just a bar, bro, A lot of my bars be really on point, but man that's just a flex. I'm not gonna charge [artists] $2000 a word. I don't even charge [artists] for the verse. I'm doing this shit because I'm inspired to do it." J. Cole Stated.
This actually shows how he cares for his followers artists  and wants to help young  and upcoming Rapper succeed in the industry  by not putting a charge on them for a feature or collaboration.
Meanwhile, despite all his kind did to upcoming artists in the industry, there are still some narrative stating  that J. Cole hates new and upcoming  rappers, which is one of the has has discussed in some of his previous interviews.
But, looking  at this fact that he doesn't charge his follow rappers for a verse for their songs, that narrative might be a kind of misunderstanding  on who the rapper actually  is and what he might be representing.
About Author
I am a highly skilled copywriter and freelance blogger with several years of experience in the field. Over the years, I have garnered valuable expertise and achieved significant milestones as a blogger.