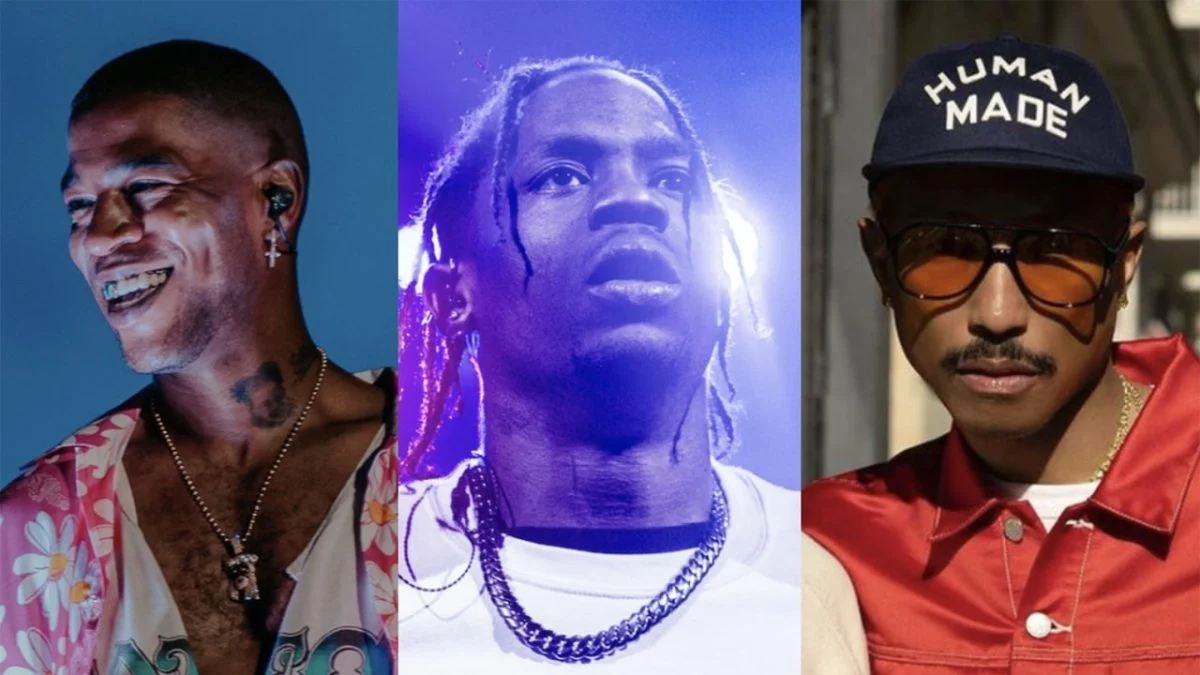 Kid Kudi, Travis Scott and Pharrell new Song Collab "At The Party"
The three rappers Kid Cudi, Travis Scott and Pharrell has cooked up something  very nice thay will actually become an anthems  to their fans this period, they have finally  released  their new Collab "At the Party "
The song "At the Party" got to the streaming platforms  on Friday 3rd November and it I'd also going  to appear as a single in the upcoming highly anticipated Cudder's delayed INSANO album which will be dropping on January 2024.
In the song "At The Party" release on Friday, Kid Cudi, Travis Scott and Pharrell actually gave some unpredictable verses in their new Collab "At The Party".
Meanwhile, in the new collab single "At The Party" Pharell  too care of the chorus as his own verse reads "We were just there at the party, she was drinkin', prolly/ She serious, not sorry/ That's when she just hit it hardly, started feelin' godly/ Near death, mmm, out of body".
Pharell chorus verses  actually  starts up every sweetness in the song after which Kid Kudi dived in with his own verse which he actually ised to pay homage to his late colleague "Virgil Ablor", "Bleed in the scene, I can achieve/ What I dream, full steam on the Humboldt, always think of Virgil/ I was always hit with the no-no/ Gave no fucks, on the normal (Uh), yes, I'm different.
This also got fans as it appears unusual to them, Meanwhile Travis Scott also put in his magic touches in the song with his own verse "I was just there at the function/ Had this shit bumpin', Vivienne Westwood with the buttons/ I went no limit with the budget/ P and the Cudi, had the hoes heavy on the money," Trav rhymes to kick off his verse"
About Author
I am a highly skilled copywriter and freelance blogger with several years of experience in the field. Over the years, I have garnered valuable expertise and achieved significant milestones as a blogger.