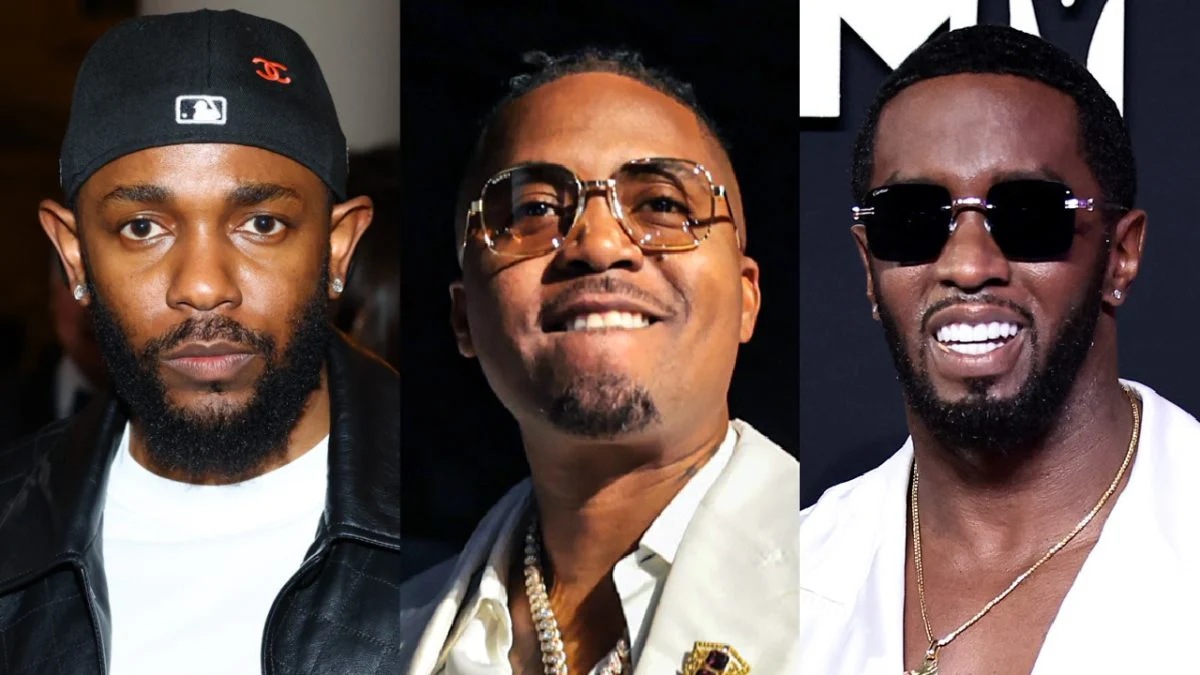 Star-Studded NYC Bash Marks Nas' 50th Birthday
Nas' 50th Birthday was celebrated with grandeur in New York City. There was a constellation of stars that gathered to honor the iconic rapper on Thursday (September 14).
Among the luminaries in attendance were Kendrick Lamar, Diddy, Q-Tip, and an array of other A-listers. The Queensbridge rapper's milestone was commemorated in a grand style.
The star-studded guest list included Fat Joe, Raekwon, Jadakiss, N.O.R.E., and Styles P.
Mary J. Blige, DJ Premier, Hit-Boy, Havoc, AZ, Chris Rock, and Robert De Niro, were also in attendance. The evening was further enlivened by a beautiful and exciting performance from The Roots. This was accompanied with Black Thought offering a heartfelt toast to the birthday boy.
A video from the extravagant bash captured a very heartwarming moment when Nas and Kendrick Lamar warmly greeted each other, sharing words of admiration.
.@kendricklamar at @Nas 50th birthday in NYC! pic.twitter.com/8kpT2dBNft

— Kendrick Lamar Fan Page (@KendrickLamarZZ) September 15, 2023
Even those that were unable to attend the event reached out to Nas by extending their warm wishes. Snoop Dogg sent a birthday message, playfully welcoming the iconic rapper, Nas to the "happiness" and "tranquility" of being in his 50s.
Swizz Beatz also paid tribute, describing Nas as "the best of the best of the best" in a video message.
DJ Khaled also pointed out the serendipity of Nas turning 50 during Hip Hop's 50th year, celebrating the influential role Nas has played in the genre.
However, Cordae expressed his gratitude, calling Nas his "all-time biggest influence" and a dear friend and mentor.
In a fitting birthday surprise, Nas also released his new album, Magic 3, on the same night. Produced by Hit-Boy, the 15-track project features a standout collaboration with Lil Wayne on the track "Never Die."
Nas' 50th Birthday was truly a star-studded affair, reflecting the enduring impact and influence of the legendary rapper on the world of music and beyond.
About Author