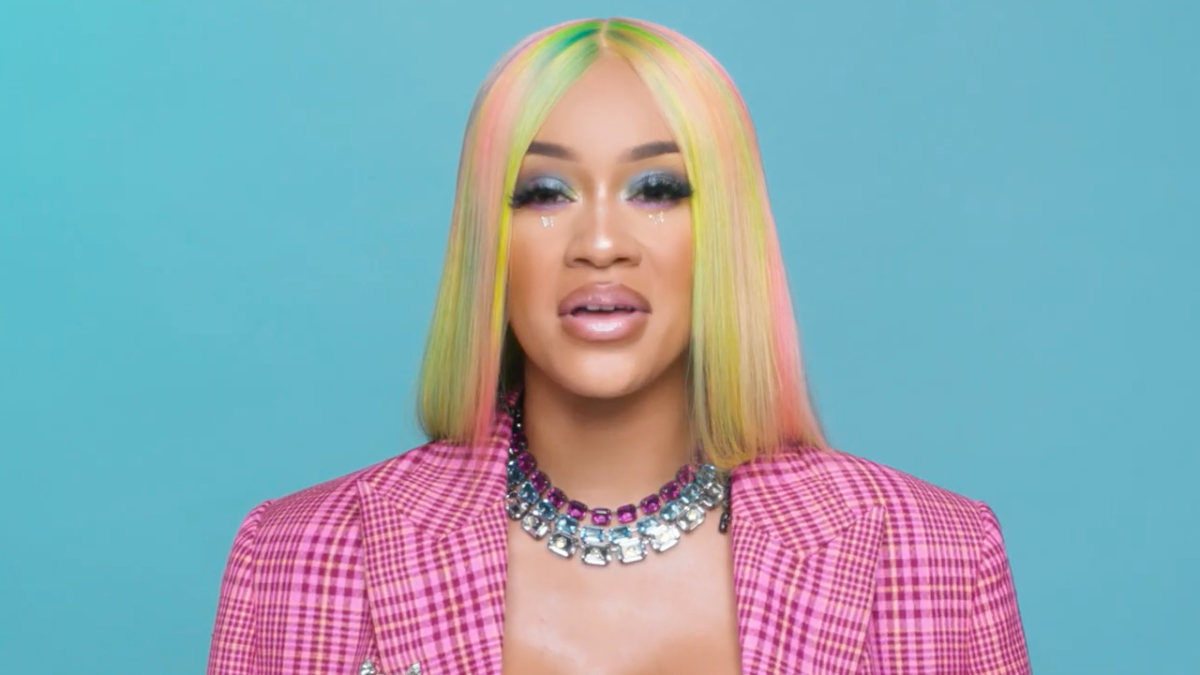 Saweetie: Women Are Now Running Rap Game.
The female Rapper "Saweetie" has caused a lot of reactions online with her recent statement " Women are running rap game"  which has got a lot of people talking.
Saweetie in a statement reviewed some point that make her believes that women are the people currently running that rap game, although her point makes some sense but lot of fans still don't agree with her.
According to the female rapper, she noted that the level of misunderstanding and  and fights going on among the male rappers in the industry have made the female rappers take over the rap game gradually.
Meanwhile, the truth remains that there is lot of "violence and disrespect in male music." But a lot of people still believe that no matter what, male rappers are still the head in the game.
Saweetie actually made the statement "Women are running Rap Game" on her appearance at the Bootleg Kev Podcast, following her statements, she reviewed that their is no more "empathy and love" among the male rappers and that is the reason why the female rapper are talking over the game.

"I mean, L.A. and other cities, it just goes to show that this is the reason why women is running rap and Hip Hop, Because there's just so much violence and disrespect in the male music. You gotta think, like, remember, what was it, like '16/'17, remember when like YG, Tyga, Chris [Brown], Big Sean, TeeFlii was out? It was fun, party music." she said in her statement.
As the conversation keeps on going, she took out time to mentioned some of the female artist that are really doing well in their music career and they are the reasons why she said that "Women are now running rap game." And one of them is Lil' Kim.
About Author
Links, a co-founder of Aswehiphop, has been dedicated to the platform since its inception in 2019, overseeing the curation of artist songs and features compilations.