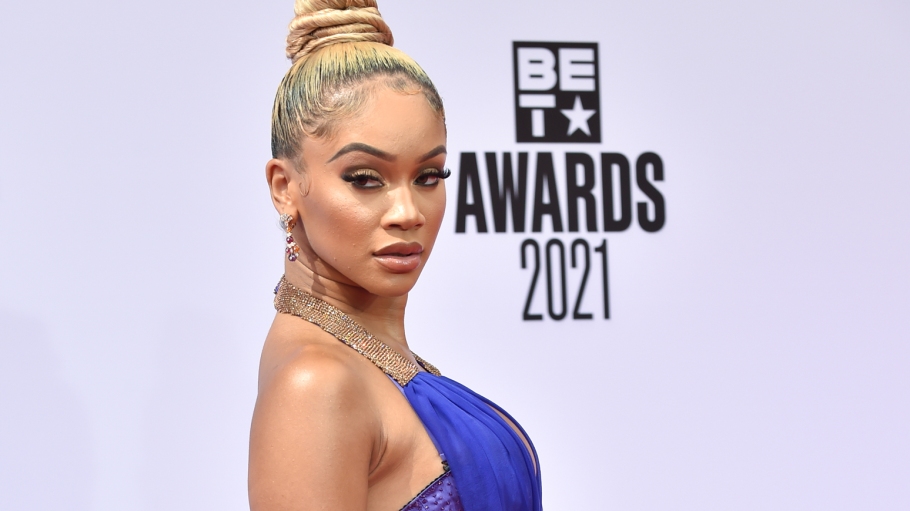 Saweetie Sparks dating rumors with lil baby
The Icy chain rapper, Saweetie has many men at her beckon and no one would refuse a relationship from the Icy Queen. Previously, the rapper has had her fellow rappers asking for either a kid or a relationship one way or the other and this won't be the last time as the rapper keeps on slaying both in her music video, photos, performance and public appearance.
Just recently, the Tap in rapper was seen shopping with with lil baby just after the SNL night. In the footage shared online, lil baby spent a whole lot of  $100,000 on her. Just last week, the rapper appeared on  Power 105.1 where she shared that she needs a baby. Although she told  Power 105.1 she didn't have a man, seeing lil baby spend huge amounts on the"best friend" rapper has made fans speculate an erotic relationship.
Read:  RAPPER, G-EAZY PENS TRIBUTE TO HIS NOW DECEASED MOM
Lil baby might be seen as close to success for shooting his shot at saweetie but not only him has tried as Soulja boy has tried to shoot his shot once. Earlier this month, "wild'n out" host, nick Cannon showed his interest on having babies with the rapper despite being Celibate till 2022. He took his Twitter to reply a tweet from saweetie where she asked for babies.
https://twitter.com/NickCannon/status/1457205042222546950?t=NPXqpCe8zlt9xoxA-ydWrg&s=19
Saweetie also celebrates her Grammy nomination she was nominated in two categories. As a first time nominee, she was nominated for Best New Artist and Best Rap Song for "Best Friend." she took Instagram to celebrate how she feels and also thanks fans for their efforts.
News