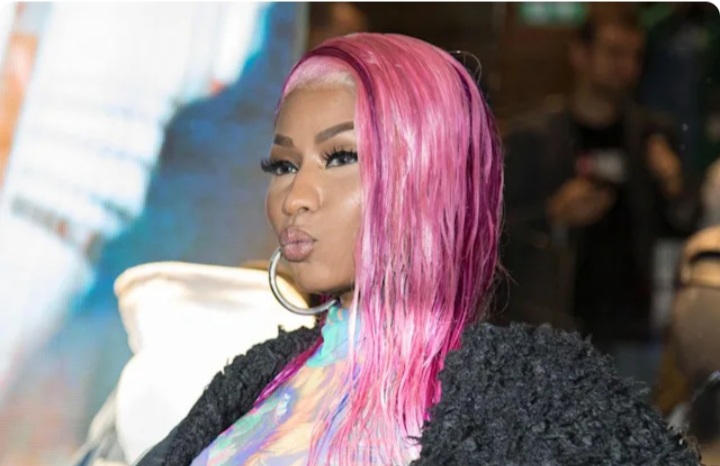 Nicki Minaj Couldn't Escape Backslash for Support Jesy Nelson Claiming Back On Bad Boyz Vidoe
Is huge mess and Nicki might have suffered through it lately. It busted out on blunt way after Nicki Minaj try to show her desperate to Jesy Nelson, the formal resident group member in Little Mix women group. She departed from the United Kingdom women band group for major reason to go and embrace Nicki Minaj on a new music video Bad Boyz on Amahiphop U.S PMVC.
Jesy Nelson, as said was one of the Little Mix member though she can't take cyberbullying while in popular girls music group. Like she was hurt mostly because of one or two reasons and she flee off pursuing solo career which finally earned her Nicki Minaj collaboration that's also causing a controversy. Jesy Nelson is still being blamed for backfishing drama. But Nick Minaj fully got her back for the sake of their collaboration Bad Boyz.
So what really happened to Jesy Nelson that made her become hot trend online following her link up with the 30 years old Nicki Minaj. Pointing out why most folks accusing Nicki is because Jesy is white not black but watching their new song video. Watching Jesy in that video, she has been denounced for claiming to be back or racially ambiguous—and her new video has seen those issues with excessive tanning and cultural appropriation brought to a whole new audience.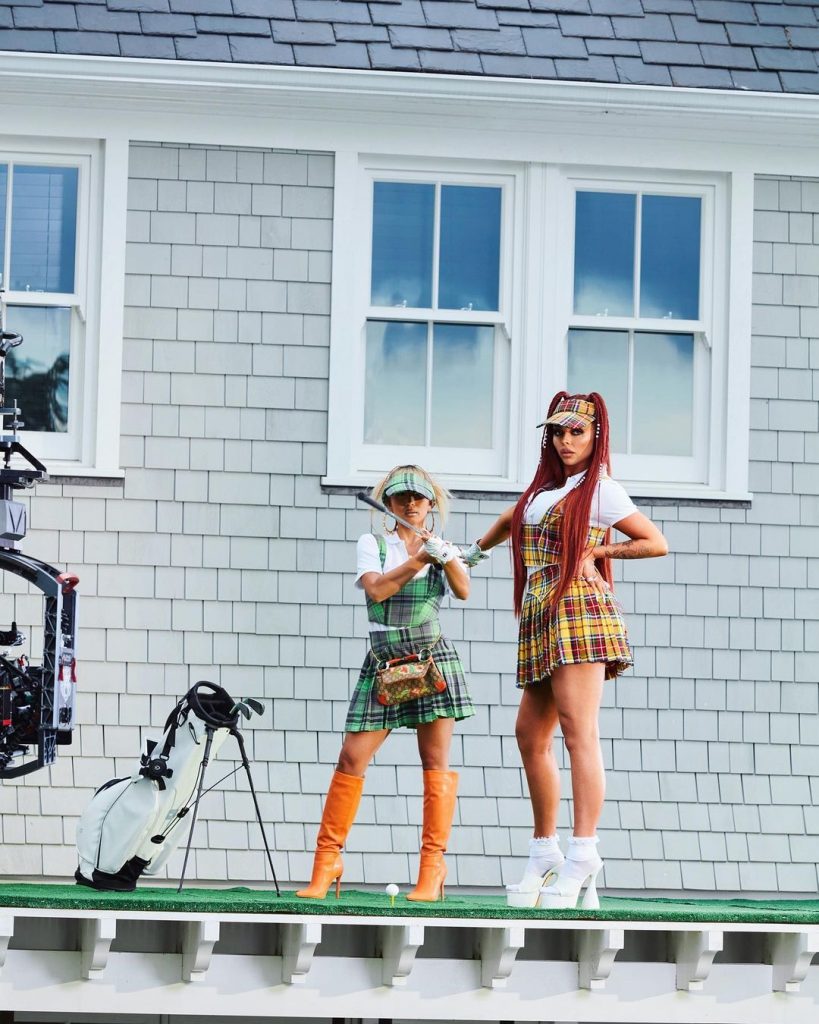 But Nicki Minaj has noticed what was going on then hopped on Instagram live with Jesy she advise her not to mind what people are saying also what her fellow group formal bandmate Leigh-Anne Pinnock. Below is what Nicki Minaj said that should escaped the wrath of fans for laying her support after Jesy Nelson tried to be black imposter.
"Sweetheart, take them text messages and shove it up your f****** ass," Minaj continued, calling out Nelson's scorned former groupmate. "Let her enjoy this time. If you was in this woman's group and you ain't talk about this s*** for 10 years, and as soon as you see she's got a video coming out with Nicki Minaj… Print them text messages out, bust your a** open and shove it up your motherf****** a**. OK? And stop trying to hurt people and kill people's lives and careers."
Nicki Minaj has been dragged out not only for supporting fellow Bad Boyz co-creator but at the same time honing focus on women being criticized heavily in hip-hop.
"It's like everyone is just supposed to praise you 24/7," Nicki says at the 48:40-mark. "Why would you even want that? Let me tell you what happens when that happens. What happens is when you put out an album, the sales won't translate because people have been lying to you, and they haven't told you they don't like a song… Then when you put an album out and you thinking everybody love you. I've seen it recently happen. You know they put an album out, and it doesn't sell what they want it to sell," she added.
But Minaj was the one crying in 2012, after she was allegedly snubbed of the Best New Artist Award at the Grammys to Bon Iver? Nicki has shown numerous times throughout her career that she doesn't take criticism well. Remember that scathing tweet she sent out after the awards made the announcement?
However, some people who couldn't credit Nicki revealed why Nicki Minaj has to seat back. People like Wanna Thompson opened up on Nicki Minaj.
Also Read: Nicki Minaj Drops New Collab With Little Mix's Jesy Nelson "boyz"
"You know how dope it would be if Nicki put out mature content? No silly s***, just reflecting on past relationships, being a boss, hardships, etc. She's touching 40 soon. New direction is needed."
"Eat a d*ck you hatin ass h*e. Got the nerve to have a Trini flag on your page. You must not have heard the Pinkprint or "Pills N Potion" "Bed of Lies" "Save Me" My recent feature with Alicia Keys, Tasha Cobbs," Nicki responded. "Just say you jealous. I'm rich, famous, intelligent, pretty and go! But wait, leave my balls. Tired of you sucking on them."
All this drama started after Nicki Minaj support Jesy following backslash some people are giving on their new song.
Music
News
Video