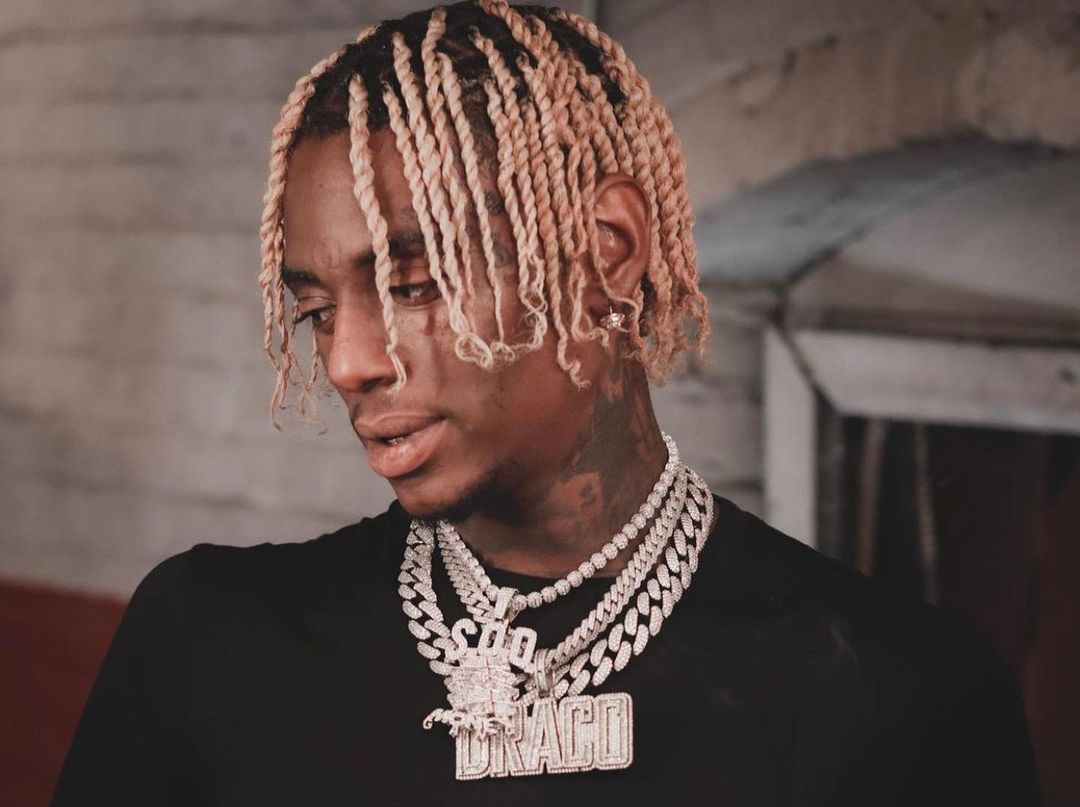 Boss Soulja Boy Shoots His Shot at These Rappers
This Soldier Soulja Boy can't stop interesting folks. Serious rapper who gives it out whenever he wants some smoke with fellow career. What he came up with both Young Boy Never, Tyga and Famous Dex is what we don't get, lol. But forget, Soulja is fighting against Tyga recently because of his behaviour with his girlfriend.
As for YoungBoy Never Broke am not sure what happened between some of you might know better. Shooting his social media shot at NBA Boy could be this notable attention seeker otherwise Soulj Boy wants to deal with the Still Flexin, Still Steppin rapper.
A rapper like soulja Boy is not mostly active in building a fanbase via his popular career as a rapper. Though bullying his contemporaries is one of his social media concepts and this time he twitted on Twitter saying "YB fans gay af." If you are NBA YoungBoy fan then this rapper now acting as an intruder.
Although he has been sending his jab on Twitter all for Famous Dex then face NBA YoungBoy Never Broke. Combining both Tyga and Famous Dex on same tweet, "Famous Dex fell off" and "Tyga fell off."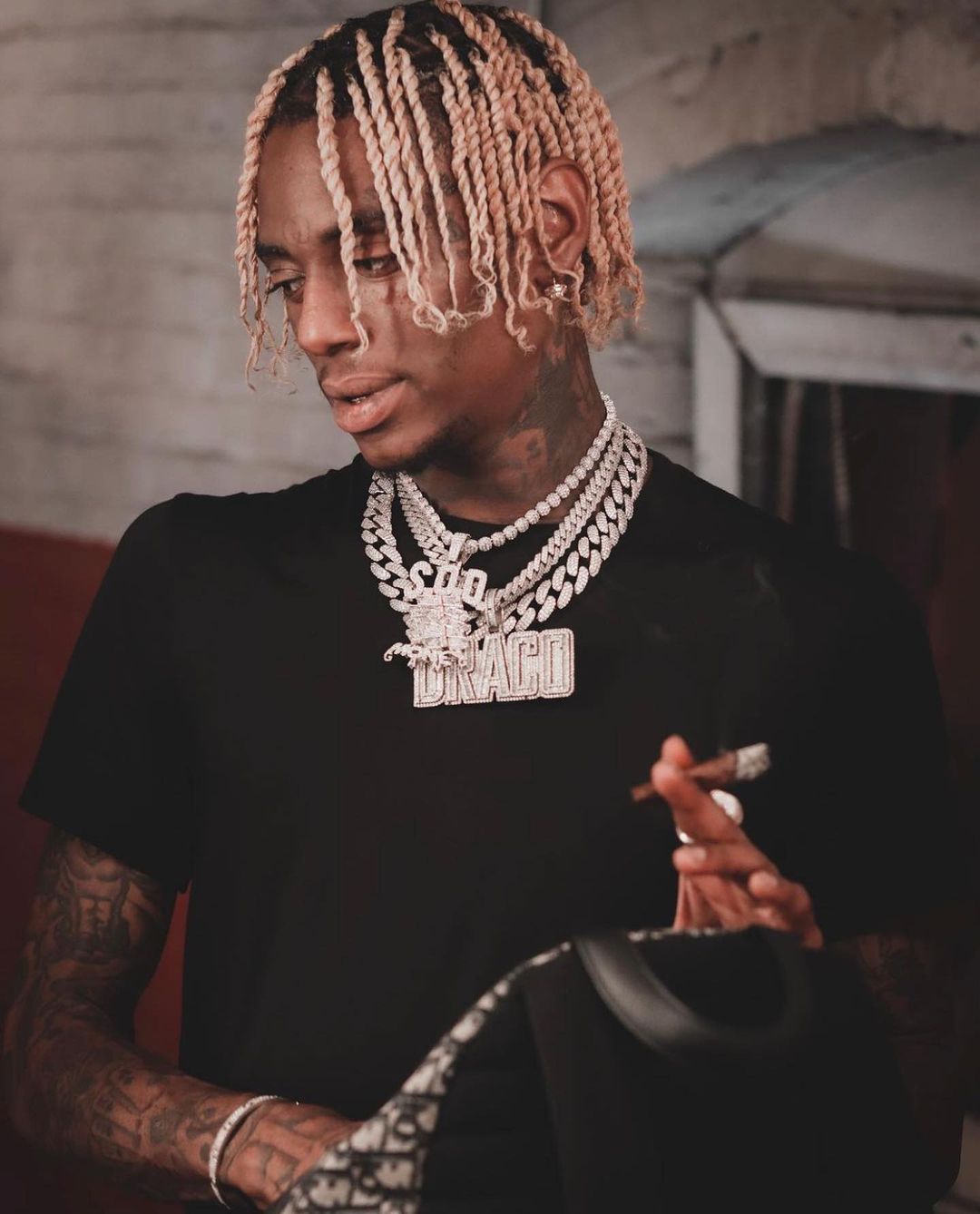 "Tyga!!!!!!????!" Soulja exclaimed while holding stacks of cash. "You know you done fucked up, right? Nigga talking about Tyga. Nigga, I had the biggest comeback, nigga."
"Will somebody tell Tyga that he can not put your hands on females crazy man. Broke ass nigga, fuck what's wrong you?" he continued. "It's Big Draco, nigga. I had the biggest comeback, you broke, nigga."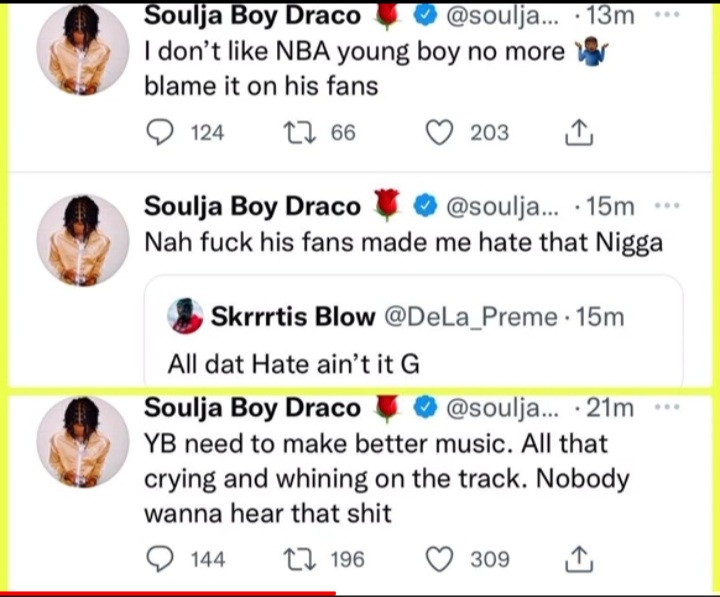 While there is no response from NBA YoungBoy and Dex for this, at least Tyga and Soulj Boy Draco are beef is quite famous as their names. He took reaction after Tyga was arrested for Domestic Violence on girlfriend Camaryn Swanson for putting hands on her.
Soulja I a famous beef-handler who has called truce on names like Lil Yachty, Quavo, Shia LaBeouf and more but his relentless timeline with Tyga continues to grow. He once this Tyga on Thotiana (Tyga Diss) which you can also watch the video here.
News