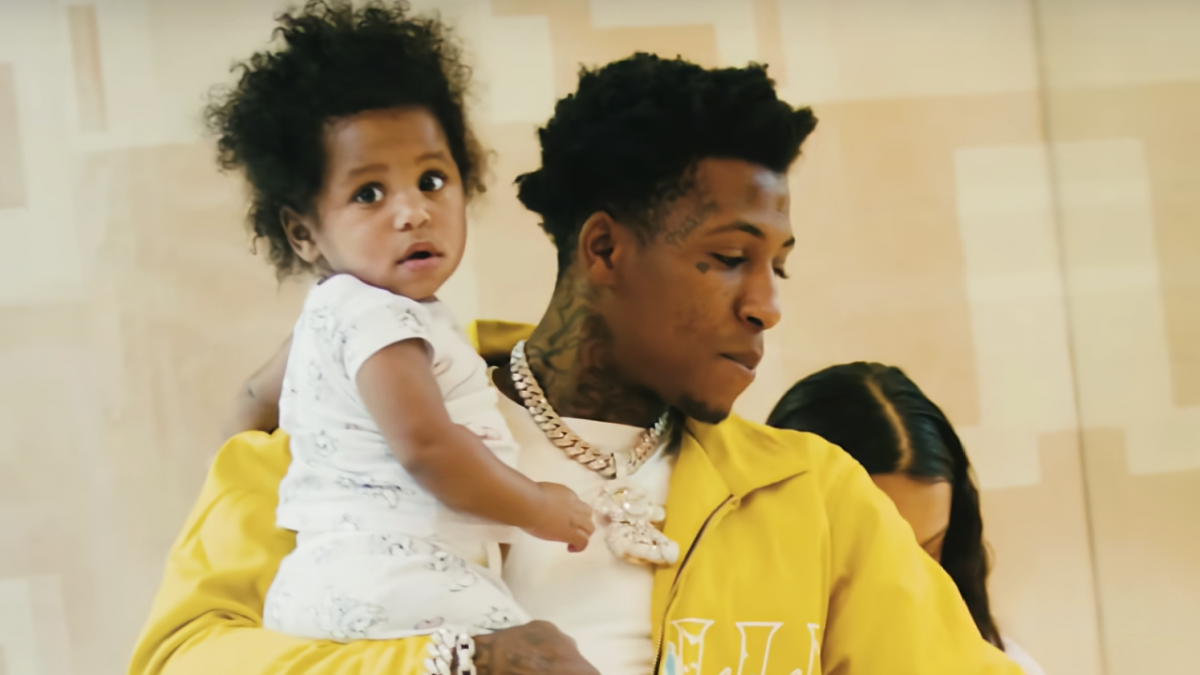 NBA YoungBoy Getting Married Next Year
NBA YoungBoy is another rapper you can probably say is one of the hottest trending artists in 2022. A lot of thing have gone down for NBA YoungBoy yet 2023 will continue his never-ending moments. NBA getting married next year will much interesting for fans.
A new post from Daily Rap Facts noted the rap threatening himself with marriage. You might not know how many baby mamas the Louisana rapper has but we are sure he is closer with Jazlyn Mychelle not YaYa Mayweather.
Mychelle is the one he loves so much and she has given him two children. Alice Gaulden NBA Young daughter with Jazlyn Mychelle and they recently welcomed their new baby months ago.
Sometimes NBA YoungBoy make out time for fans on Twitter, meanwhile the last one he had was unveiling of getting married in January. What actually brought about marriage was that the rapper said has was lonely. So, a fan suggested him of OnlyOne fans page.
NBA YoungBoy responds shown that he doesn't have OnlyOne Fans page or one of this rappers that maintains one. The suggestion wasn't welcomed by the 3800 Degrees rapper. He replied the fan who was asking him to get on OnlyOne fans page.
"This nigga said OnlyFans," YB said while speaking to another person who was in the room with him. "I'm getting married January 7. Boy, you can't pay me [$10 million] to get on muthafuckin' OnlyFans, nigga. You crazy."
"I was jocein', I was jocein', bih," he continued. "You can't pay me 10 million to get on OnlyFans. I'm lonely 'cause I ain't got no fans. Everybody stop liking me, son. So what supposed to do?"
NBA YoungBoy is not yet married but he is one the rappers who have talked settling down for marriage. Last month Future admitted he is getting a wife for himself by next year. As for NBA Boy getting married in 2023, it will be very awesome.
He announced his new album Black which will be dropping by January also. But before that, he has released a new song for Kanye West.
About Author
Links, a co-founder of Aswehiphop, has been dedicated to the platform since its inception in 2019, overseeing the curation of artist songs and features compilations.