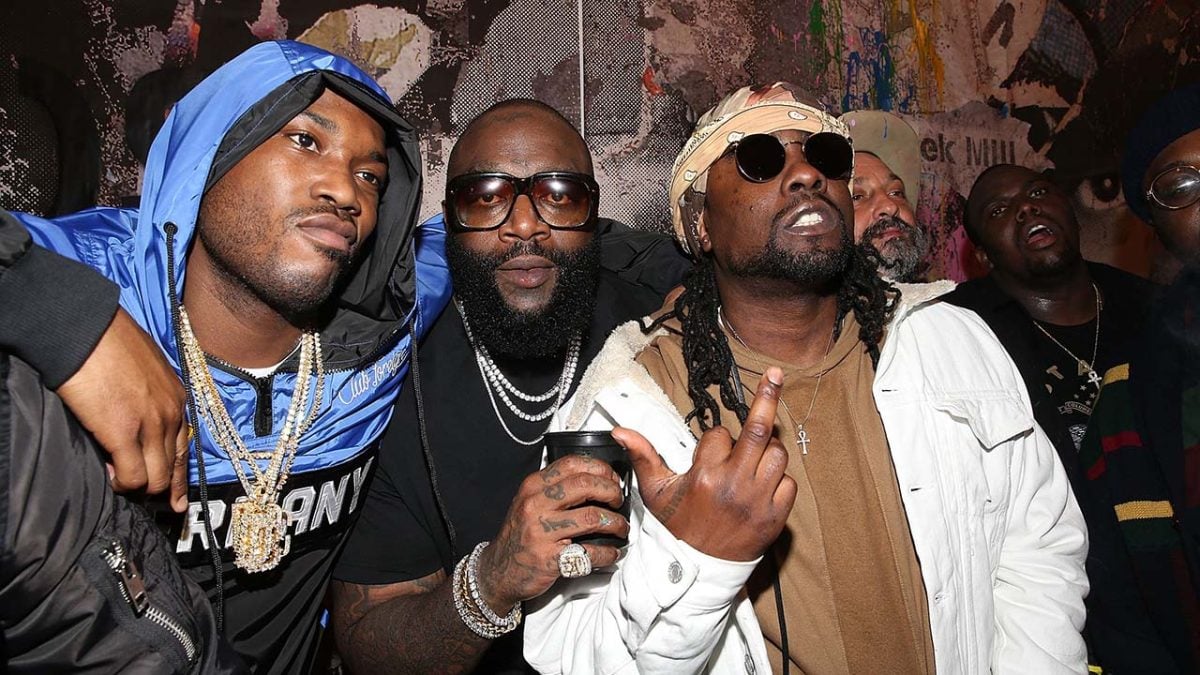 MMG Reunion_ Rick Ross Teases Ahead of Upcoming Album
The Biggest Boss "Rick Ross" and Meek Mill are currently working on a new joint album which will be coming up on the 10th of November, but ahead of that, Rick Ross has also teased the MMG reunion  with Wale.
The Biggest Boss actually revealed this during their recent interview at The Morning Hustle with Meek Mill which was just for introduction and promotion of their upcoming album, so, at middle of their conversation, Rick Ross revealed  that the reunion could be on the cards for the album.
"Wale actually working on this project, He doing his thing. He over there Def Jam Records." Biggest Boss stated, and after he was asked how its going  to feel if Folarin pops up in the project, Rick Ross added that "It's a good chance. You know how we get down."
Meanwhile, talking  about how him and Wale started, reports have it that Rick Ross signed him in to MMG record in the year 2011 and had mostly all of his music  project done by the MMG record label, so yhe MMG reunion is really  a cool thing to happen right now.
Also, Meek Mill and the Biggest Boss also had their jouney as a team began in 2014 which Meek Mill  amd Wale later had a very big feud which broke out after Meek Mill blasted Wale  for not tweeting his album.
Meanwhile, Wale later took that feud up in 2015, and later on in the year 2021, Wale revealed that he wants to break out from the label formal issues and keep a distance from Meek Mill and Rick Ross, although  he revealed  to they are cool.
"I talked to both of them n-ggas all the time, I ain't hear nothing like that. If I ain't hear nothing like that, I can't say." He told Drink Champ
About Author
I am a highly skilled copywriter and freelance blogger with several years of experience in the field. Over the years, I have garnered valuable expertise and achieved significant milestones as a blogger.