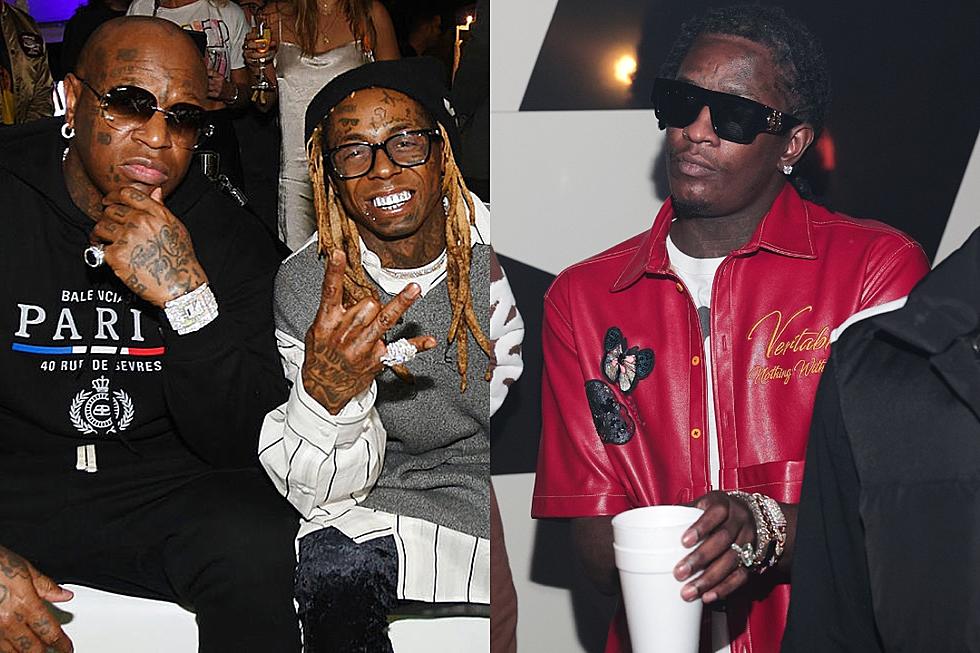 Lil Wayne & Birdmn Among Testifiers Against Young Thug
Young Thug's RICO case it getting more tougher. "Lil Wayne and Birdman among testifiers against Young Thug. If this happens then it will be a huge blow against Young Thug who has been in jail for months. Well, the trial of Young has been around since last year. Though it was scheduled to start later this year, this month to be precise.
But, normally many of us have already known the beef between Thugger and Liltunechi. Last year was brought up that way in May 2022. It was actually about Lil Wayne Your bus shooting. It came before Young Thug's RICO arrest. While he has been in jail waiting for his trial to kick off, a list of potential witnesses has been released.
Lil Wayne and Birdman were listed among those testifying again the YSL allegedly member. Ahead of the trial, Jury selection in the Young Thug YSL trial began, just yesterday. The report confirmed that more people are standing with Young Thug and they include his fiancee, Killer Mike, his music executives and more.
However, there are also many potential witnesses the state has listed. About 372 are said to stand against Young Thug. According to HNHH, many of them have law enforcement officers be it old or new police officers.
The state's witness list includes 157 individuals connected to the Atlanta police department. There are another 62 names from other law enforcement agencies. Then, there are 125 lay witnesses including massive names in hip-hop.
In additionally to the confirmation of Birman and Lil Wayne as testifiers against Young Thug, Michael Seidan posted on Twitter naming Lil Wayne his Cash Money boss as potential witnesses that will stand against Thugger.
"JUST IN: Lil Wayne, Birdman, Rich Homie Quan, YFN Lucci among notable witnesses who could testify against Young Thug during YSL trial. Jury selection begins today. I'm working on posting the State's list of 372 witnesses."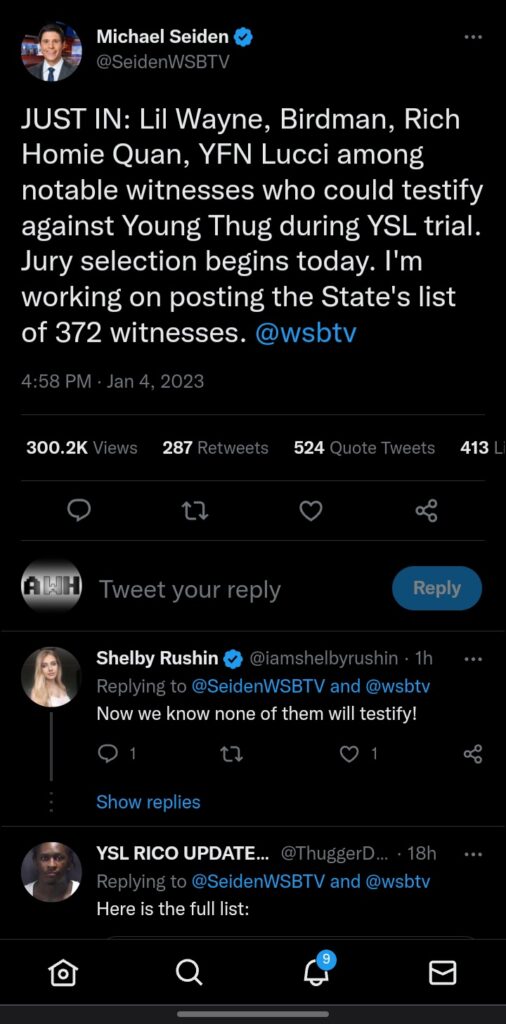 Though naming those rappers doesn't mean they are really coming to the court to testify physically against the rapper behind bars. Of course, Young Thug and Lil Wayne might have had their differences in the past but Lil Wayne is not holding him accountable when it comes to RICO cases. Lil Wayne has not commented about this list though.
This story will continue to develop in future as the trial will begin this month. But as for now names of potential witnesses have been mentioned. No matter how many they are, opposite or not, they are not coming into the court as witnesses.