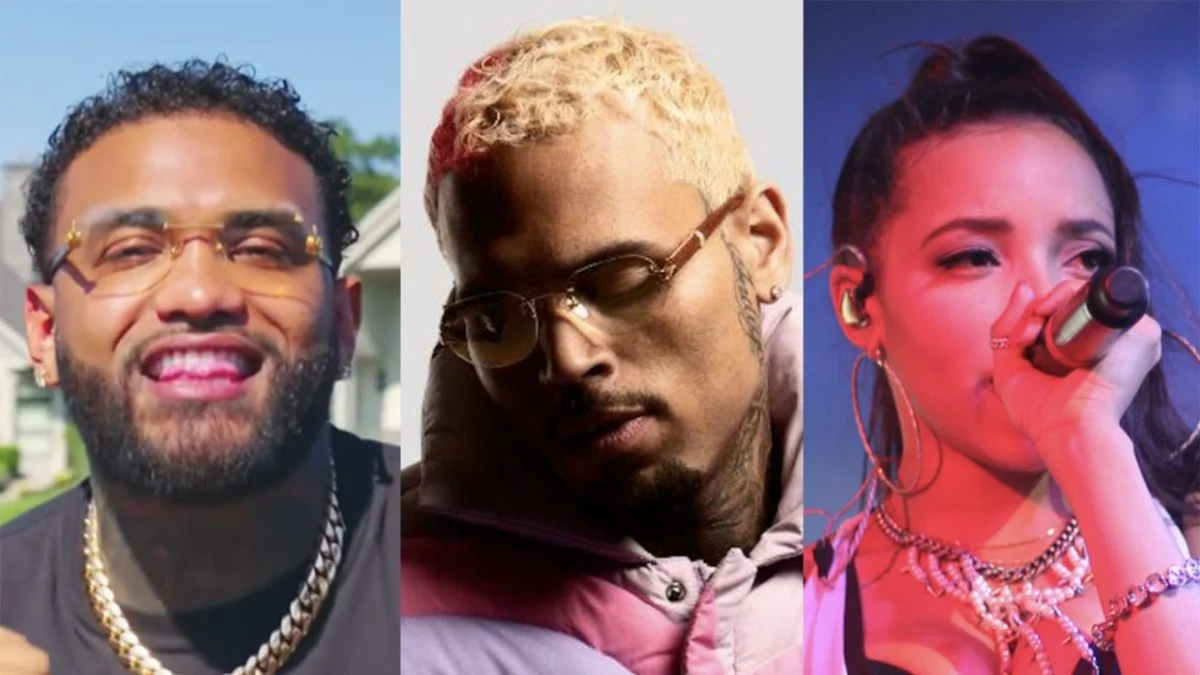 Joyner Lucas Defends Chris Brown over Tinashe 'Slander'
Joyner Lucas  has come out to speak on behalf  of Chris Brown  after a female artist "Tinashe" revealed  some of the bad experiences that she had while working with Chris brown in the early  stages of her career.
According  to the female,  she clearly  state that she regrets  ever working  with Chris brown during the early stage of her music career, although she wasn't  able to state that her main reasons for saying  that .
Meanwhile, after Tinashe made this statements  concerning her past work with Chris Brown, Joyner Lucas  jas come out to defend  the R&B singer as he clearly  stated  that he is not in support  of the way fellow  artists are attacking CB.
Joyner Lucas took to his instagram handle on Sunday (September 17) and posted a lot of a lot of video  where he made soke statements  concerning the recent Chris Brown Tinashe statement about Chris Brown.
View this post on Instagram
In his statements, he show how bad he feel with the way artists are been attacking  Chris Brown and futher revealed  that he is out to stand in for Chris Brown and face anybody who wants to bring down the R&B singer.
"I'ma say this shit one time and I'm not gonna say it again: there will be no fucking Chris Brown slander tolerated, I'm not talking about the fans; I'm talking about you celebrity weirdos that go on podcasts and start popping shit at my n-gga for absolutely no fucking reason." Lucas said in his videos.
Joyner Lucas has also collaborated with Chris brown in "Stranger Things", so, this two artists  are really good friends, that's why he has reacted to the Tinashe Chris Brown slander so seriously and he really mean all he said about taking  bullets for Chris Brown.
About Author
I am a highly skilled copywriter and freelance blogger with several years of experience in the field. Over the years, I have garnered valuable expertise and achieved significant milestones as a blogger.