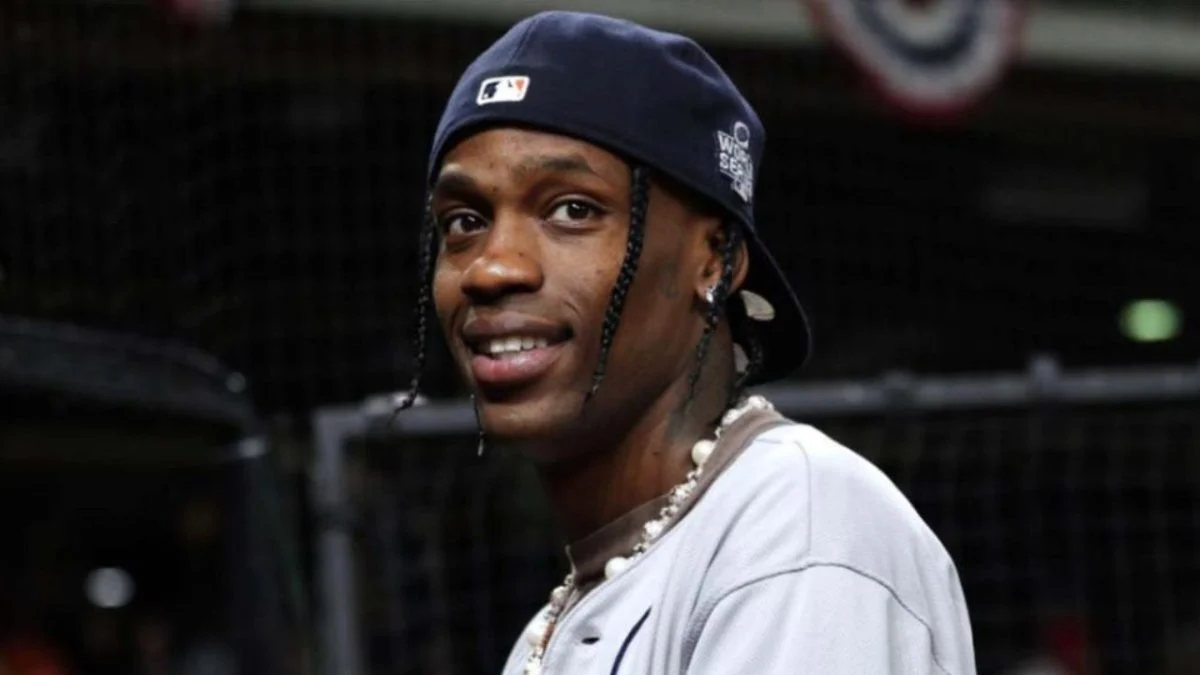 Travis Scott's Party Nearly Derailed by Clumsy Accident
Travis Scott's party was so close to end in a disaster as, he found himself in a very clumsy situation, which almost caused a commotion at the party.
Although, this isn't his first time, as he is quite known for his occasional public mishaps. Over the weekend, during Travis Scott's party, the Houston native assumed the DJ role to curate his playlist.
He was working the turntables in his elegant fluorescent green jacket, while a bystander captured a very embarassing moment. In the footage, the 32-year-old accidentally spilled a canned drink on himself.
But fortunately for him, the mishap spared the electronic equipment which in turn spared his life, as he managed to laugh it off.
Watch the footage of Travis Scott recovering from the incident while "No More Parties In LA" played in the background:
Travis Scott almost ends party with clumsy accident 😂 https://t.co/52WCdDsvQr pic.twitter.com/kDHZVrhTW7

— HipHopDX (@HipHopDX) September 18, 2023
Just last week, Playboi Carti also hinted at new music during his 27th birthday celebration. It features Travis Scott and Lil Uzi Vert.
In mid-September, the Atlanta rapper gave fans a sneak peek of these collaborations at an undisclosed location.
The Travis Scott collaboration showcases Playboi Carti using his deep voice. This voice was also used in their previous hit "FE!N," featured on Scott's UTOPIA album.
Fans have long anticipated a joint album from Uzi and Carti under the name 16*29. But it has yet to materialize. However, there's hope for another collaboration between these two rockstar artists in the near future.
"Woke up with a bag, haters mad 'cause I woke up with the cash," rapped Lil Uzi Vert in the preview.
Carti has been teasing an album titled "Music," although, there has been no release date to be confirmed yet. It's possible that the album might drop before Playboi Carti embarks on his North American tour in January 2024, following a European run in November and December to close out this year.
About Author