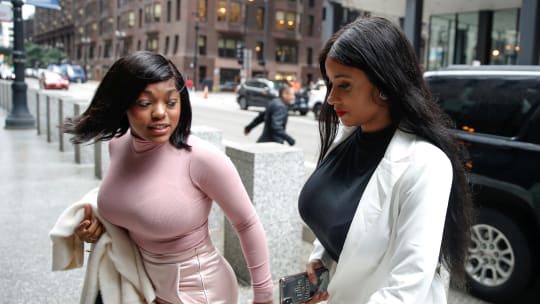 R. Kelly's Joycelyn Savage Partner With Patreon to Chapter All Her Tapes With Singer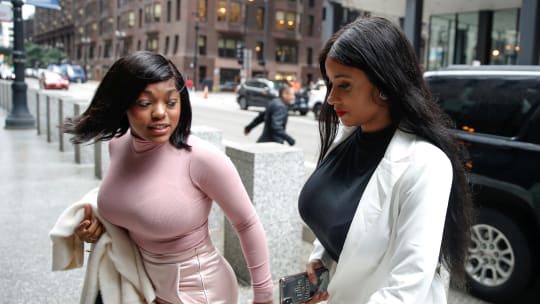 R. Kelly sex allegations won't even exit this 2019 or buried. More savage stories are behind Kelly, who is currently incarcerated in a Chicago jail. His plight continue generating red light under same platform of charges.
Sure, we're those closest in reading Kelly's sex Scandal headings and more haven't been unwrap but something just leaked lately from the R&B singer's girlfriend who seems to has been victimized under Kelly's coverage.
Her name is Jocelyn Savage of course she took some savage to her Instagram account, posted snippet of her past with R. Kelly. She's a girlfriend to the singer and she has been living this luxury with him since her youthful age 19. On her Instagram account she took her followers by surprise with cryptic post, meanwhile this is her first time of speaking about her tight bond relationship with R. K
What supried us is that she disclosed her partnership with Patreon, the paid membership platform, to post daily chapters of her daily life with R. Kelly and is "risking my life" to do so.
Already she has posted one of the chapters which is telling this experience on how she met the singer in 2015 at one of his concerts—when she was 17—Savage admits the it was a "fun experience but very mixed emotions." She says Kelly, who is currently facing sex crime charges in two states, promised to jumpstart her music career and often told her "Baby girl you are going to be the next Aaliyah." She soon dropped out of college and moved into Kelly's home, where she said things took a sinister turn.
https://www.thedailybeast.com/r-kellys-girlfriend-joycelyn-savage-speaks-out-on-patreon-after-two-year-hiatus-i-am-a-victim
"After these couple of months Robert started giving me commands, and making sure I call him by certain names. Like 'Master' or 'Daddy' which I didn't really care for at the time, " Savage wrote in her Saturday post. "If I wasn't getting paid or pursuing my dream I would've went home, but all of that didn't stop just yet. But It started getting worse by day by day, he would raise his voice at me if I didn't call him by those two names. If Robert called me I would have to reply with 'Yes, daddy' or 'Please daddy' he was so controlling."
Savage added the Kelly, who is currently incarcerated in a Chicago jail, threatened her any prospects she had of a music career if she expressed her concerns about leaving or wanting to speak to her parents in private."He would always would say 'All this can stop today, you want a career? Or do you want to live a normal life' basically trying to make me do what he wants," she wrote.
About Author
Links, a co-founder of Aswehiphop, has been dedicated to the platform since its inception in 2019, overseeing the curation of artist songs and features compilations.
News