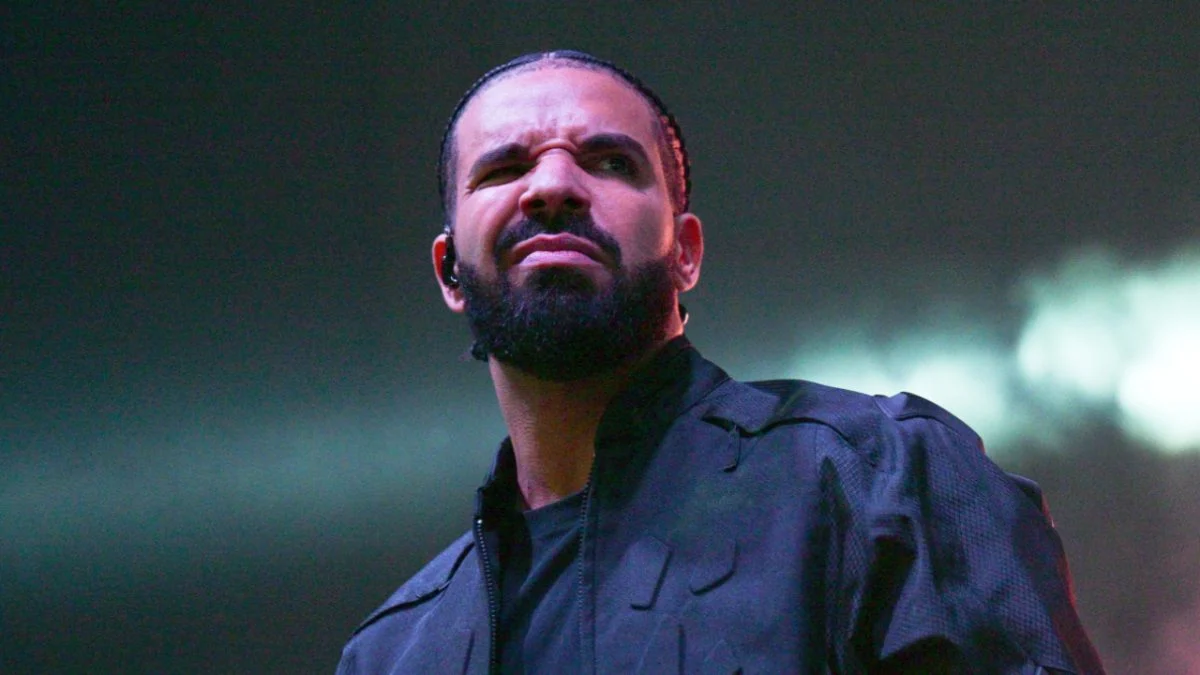 Drake Fends off Female Fan Who Tried to Hug Kiss him in a Concert
Drake has once again surprised his fans with one of his rare attitudes of never trying to have any romantic act with any of his overzealous female fan who would make attempts to get to him on stage of after performance.
In a recent Clip of the Toronto rapper that surfaced  online recently, Drake rejected a hug and a kiss from a female fan who got to close to him while he was trying  to make his way through American Airlines Center in Dallas, Texas.
In the clip, Drake prevented that from happening  as he immediately strong-armed the fan off of him when he realised  what she wanted to do, his actions toward the fans left a lot of people  in amusement.
Drake softly shoves female fan for doing way too much pic.twitter.com/bbPao8AEs5

— ☥444GodLovesYou555 (@DopeGsaint) September 18, 2023
Meanwhile, the female fan couldn't  believe  what happened  following the expression on her face after Drake  left the scene, she somehow felt  really embarrassed  at that moment because she never saw that coming.
Drake also understood how that would  make her feel, but the fact is that he may or may not have done that intentionally to hurt her, although this is not really the first  time Drake has Fended off a fan who tried to approach  him in that manner.
It's also during this his ongoing "It's All a Blur Tour," an overzealous male fan also rushed the stage and dapped up Drake before the guards around  the stage could  even come to take him off the stage.
Meanwhile, the fans must have done that out of excitement, but the rapper didn't  seems to be cool with that and he had to ask the guards how they would be there and a fan will make his way to the stage.
Meanwhile, artists avoid physical stage contact with fans for safety reasons.
About Author
I am a highly skilled copywriter and freelance blogger with several years of experience in the field. Over the years, I have garnered valuable expertise and achieved significant milestones as a blogger.