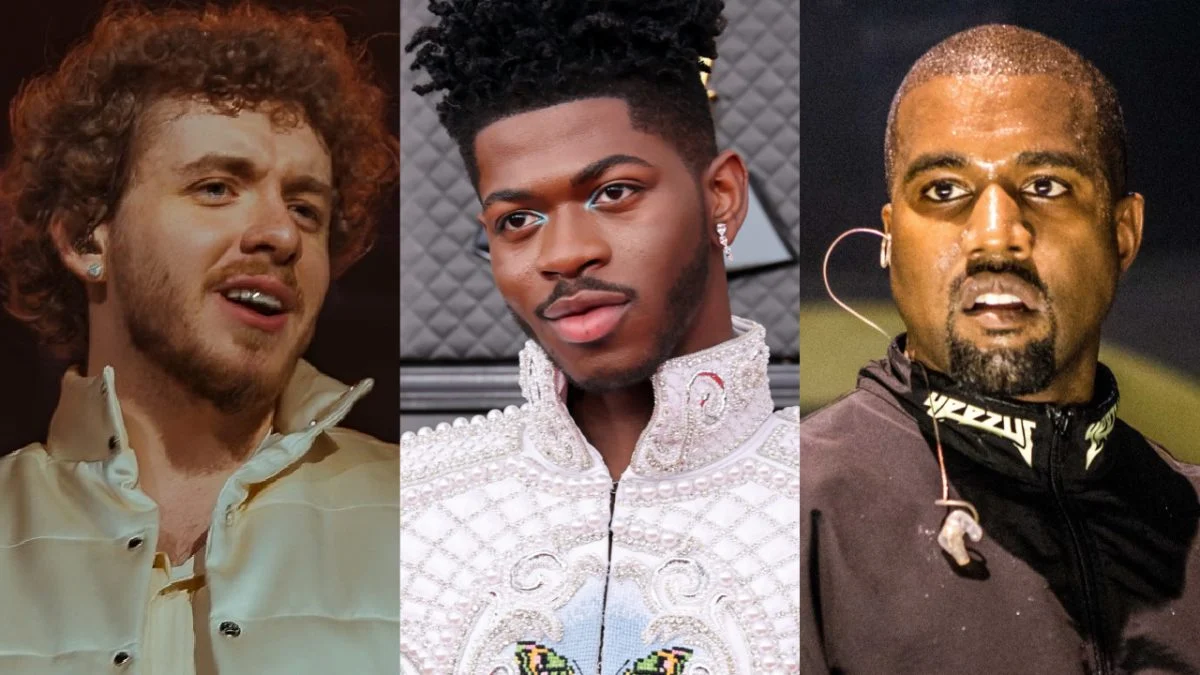 Jack Harlow Sparks Controversy On Lil Nas X And Kanye West
In a surprising turn of events, Jack Harlow has stirred controversy. This was with a risqué and NSFW lyric. It was referencing Lil Nas X and Kanye West on a leaked version of his track, "Industry Baby."
Kanye West, the iconic Chicago rap mogul, has recently been at the center of a flurry of leaks. Among these leaks emerged an alternate rendition of his Donda 2 song, where Jack Harlow, also drops a suggestive line. This was alluding to a hypothetical romantic encounter with his "Industry Baby" collaborator.
However, in the leaked reference track, the Louisville native raps…
"Don't let y'all girls meet me 'cause they want me if I met 'em/ I bet Lil Nas X will fuck me if I let him."
While, this explicit lyric set social media ablaze, leaving fans both intrigued and puzzled. One bewildered Instagram user commented…
"Like what makes you even say this shi bro", within Akademiks' comments section, reflecting the sentiment of many.
Another response reasoned…
"To be fair, Jack Harlow is already a walking pause button. He's that one homie that takes sus jokes too far. It's a crazy ass line but is it really surprising?"
Although, a staunch Harlow supporter defended the rapper, stating…
"Yall stuck on the lil nas x bar but lowkey Harlow went tf off on that verse and that's real".
View this post on Instagram
It's important to note that the final version of Kanye West's "Donda 2" excluded Jack Harlow's Lil Nas X reference bar. And was exclusively released via the Stem Player in February 2022. This made it to remain unavailable on mainstream streaming services.
The camaraderie between Harlow and Lil Nas X has flourished over the years, culminating in their collaboration on the chart-topping hit "Industry Baby". Which was co-produced by Kanye and nominated for a Grammy Award in 2022.
Kanye West's musical vault has recently fallen victim to a series of leaks, including his visual album "Donda: With Child," the LP "Jesus Is King II" featuring Dr. Dre, and a 2018 documentary.
The latter generated headlines as it featured Kanye making controversial statements about fellow artists like Nas, Pusha T, Cardi B, and Teyana Taylor.
Despite the leaks and controversy, Kanye West's impact on the music industry and his ability to make waves in both music and culture remain undeniable.
About Author