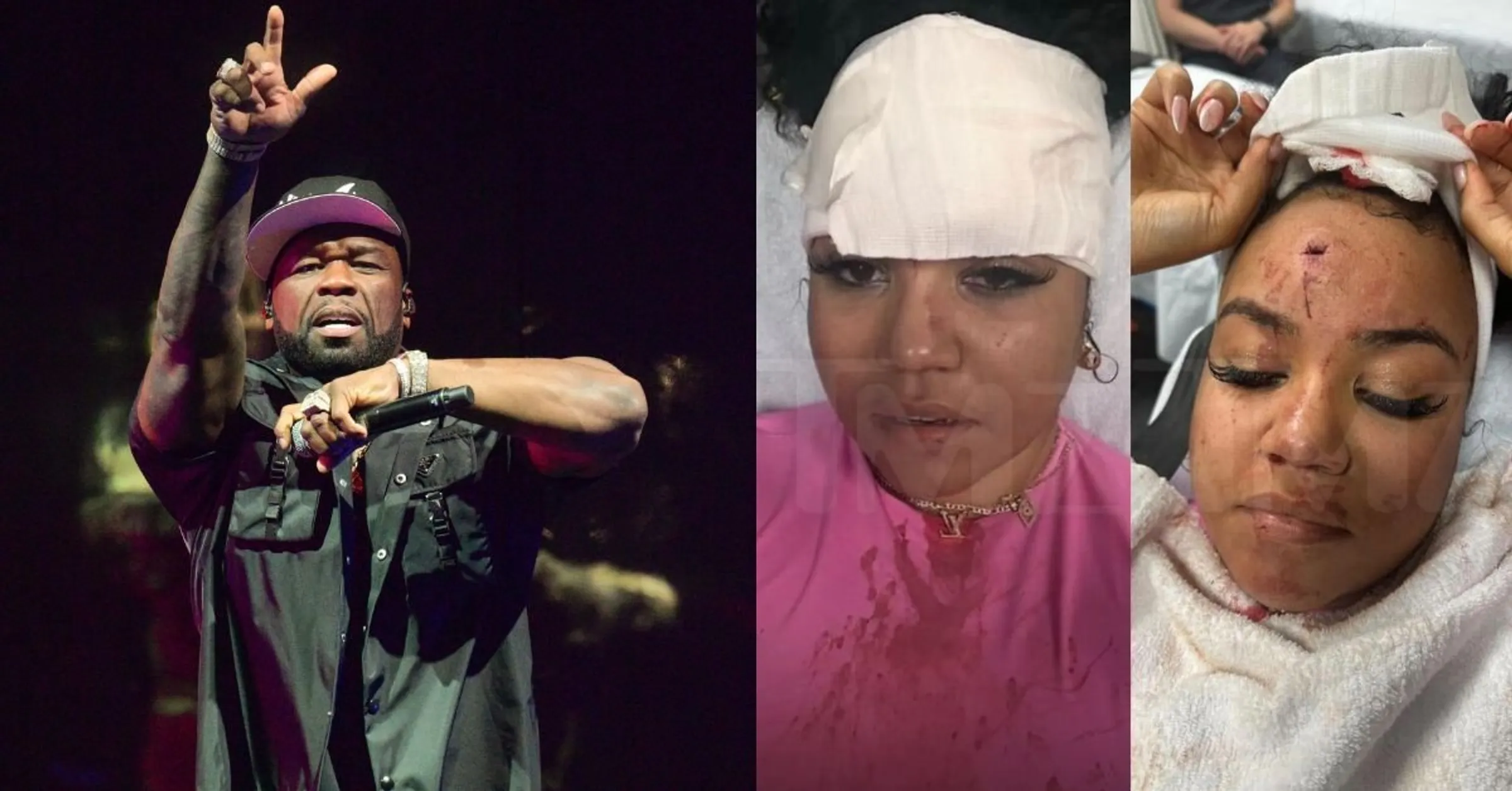 Final judgement on 50cent for hitting a radio host with a microphone
The New york rapper, Curtis Jackson popularly called 50 Cents was reported for injuring a radio personalty ,Bryhana Monegain,with a microphone.
This incident occured in Los anglos , during a live show "The Final Lap Tour stop " where he was offered two different microphones.
As noticed,the new york rapper had issues with the first microphone which was offered to him.
He tossed the first microphone as placed it aside and was offered a second microphone which unfortunately was not working well too.
Angrily,50 cent threw the microphone into the crowd not minding where it will land,as It hit on the radio host ,Bryhana Monegain,
Few moments after the rough incident,the woman filed a police report,as she insisted that the rapper saw her clearly before throwing the microphone.
The victim suffered a severe head injury as the victim had a laceration and blood flow on her face, Which took her off work at the power 106 radio airwaves in order for her to recover mentally and physically.
Following the report suit,50 Cent's attorney, Scott Leemon, passed a judgement over the case.
The attorney denounced charges Against 50cents saying;
"Let's be very clear…my client Curtis would never intentionally strike anyone with a microphone," .
"Anyone saying something different doesn't have all the facts and is misinformed." He added.
To crown the issue, 50cents attorney Called off all charges against the rapper and proposed the case be closed 1 year after ,if there are no other suits from the police.
"This matter has been set for a City Attorney Hearing, which is a pre-filing diversion available to eligible individuals," the L.A. City Attorney's Office said in a statement. "The case will remain open for the duration of 1 year from the date of the incident. It can be re-evaluated for possible criminal charges, should there be any further incidents between the parties or any additional reports made against Mr. Jackson. If there are no further police contacts with Mr. Jackson, this case will be closed after 1 year from the incident date."Said the Attorney
Moments 50cents threw the microphone,watch below:
About Author