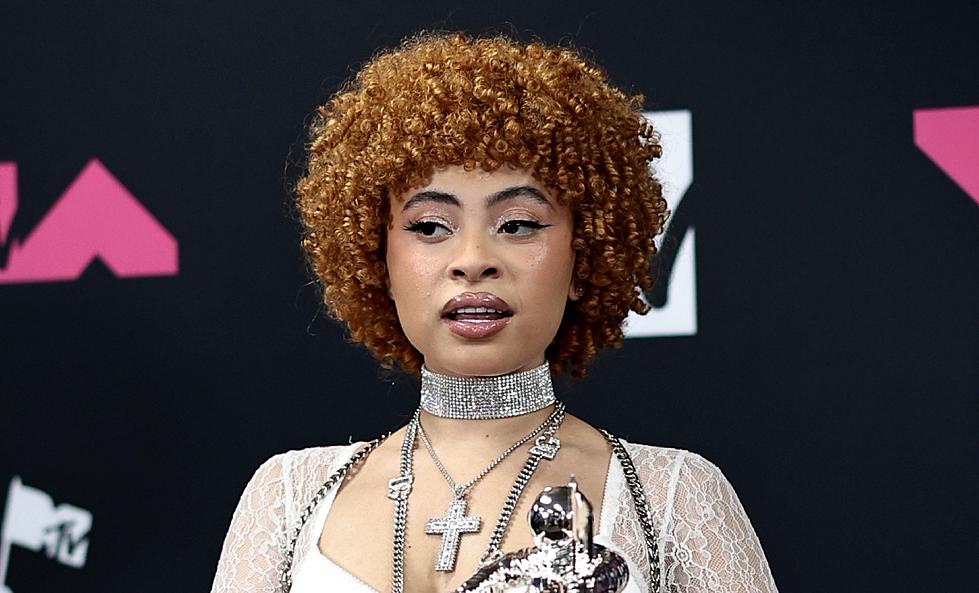 Fan Gifted Ice Spice a Bible After her sexually-charged Betty Boop performance
A fan of the female rapper "Ice Spice" has decided to bless her with an unusual gift after her sexually-charged Betty Boop performance thay really  got a lot of people seeing  her as a naughty girl.
After ice Spice sexually-charged Betty Boop performance, a fan of her gifted her a King James version Bible which she posted on her Instagram page on to show the kind of gift she actually got from her fan.
Meanwhile, the action taken by the fan is really  amazing as many people show their support saying  that she really  needs repentance in her life, from her alleged sin following  the kind of display she made at her sexually-charged Betty Boop performance.
A fan gave Ice Spice a Bible 😂 https://t.co/3Yh0bOWXIA pic.twitter.com/qBjhHJORNy

— HipHopDX (@HipHopDX) October 30, 2023
"Why a fan gave me a bible after the show [crying laughing face emoji]," Ice Spice wrote the photo"
Followed  her show which took place at the Power 105 Powerhouse concert in Philadelphia durin the weekend,  Ice Spice first wore a very skinny skimpy Betty Boop costume which showed almost her nakedness.
Meanwhile, a lot of people  who saw the show have really criticism  her for her outfits during her show, especially the first woman rapper ever to be signed to Def Jam Records in 1989 "Nikki D" who clearly showed her displeasure on her acts.
According  to Nikki D during  her talk show during today's female rap movement, she totally saw that as an act of prostitute that has come into the female music industry which is nothing  to be compared with real talent.
"Oh come TF on!!! You mean to tell me, this is true talent.. the Female genre of hip hop today is the 'prostitution era', fight me!! [two boxing glove emojis]," Nikki wrote with a caption of a clip of Spice's performance to send the massage.
About Author
I am a highly skilled copywriter and freelance blogger with several years of experience in the field. Over the years, I have garnered valuable expertise and achieved significant milestones as a blogger.