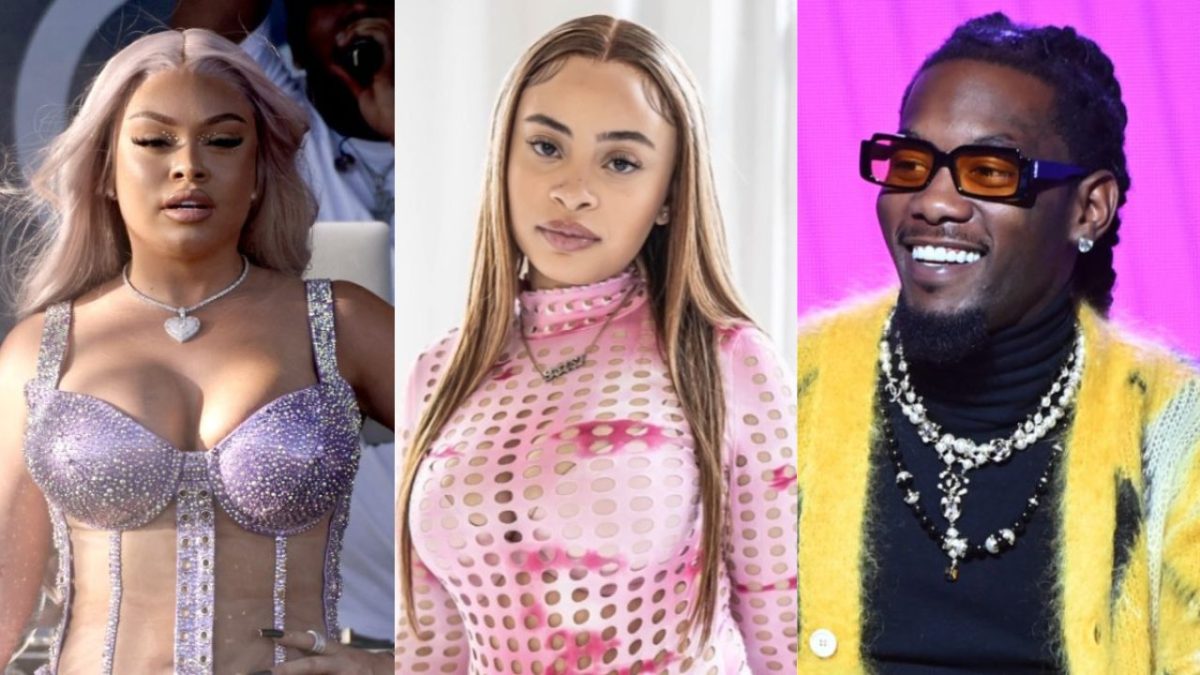 Latto Dissed Ice Spice With Her Verse On Offset's New Album
Latto has set the rumor mill abuzz with her apparent subtle jabs at Ice Spice on a track from Offset's new album, "Set It Off".
In her featured verse on the high-energy track titled "FINE AS CAN BE". Latto delivers lyrics that are hard-hitting and catchy, reminiscent of early Migos records.
Fans quickly picked up on a reference to Ice Spice's breakout hit, "Munch (Feelin' U)". This was after Latto describes her dominance in the rap game.
"That n-gga a munch/ Yo bookin' fee, ate it for lunch/ I don't do backends, need it up front/ I'm big dawg, you bitches is runts/ Don't pull wigs, don't pull stunts/ I pull triggers and I pull blunts/ I pull cars like it's Tonk/ Bitch, you couldn't top me in the bunk (ha!)," Latto spits with confidence.
Following the release of this verse. Fans swarmed social media with speculations that Latto's bars were aimed directly at Ice Spice.
One fan wrote…
"Oh, it's fireworks up in this [thinking face emoji]," while another mused, "So Latto eating Ice Spice up on Offset's album [thinking face emoji]".
One passionate supporter left no room for doubt, asserting…
"My jaw is on the floor [crying face emoji] Latto skulldragged Ice Spice lapdog ass".
This lyrical exchange adds another layer to the brewing rivalry between the two prominent female rap artists.
Back in July, Ice Spice appeared to take shots at Latto on two tracks from her project, "Like..? (Deluxe)."
On "How High?," the Bronx native mirrored Biggie's style by rapping…
"Now she all on the floor when I kick in the door/ How you mad I do less 'cause you gotta do more?" The lines clearly alluded to Latto's hit, "Put It On Da Floor".
Additionally, in "Butterfly Ku". Ice Spice rapped…
"Where she at? On the floor/ She gettin' money, but I'm gettin' more," further fueling the feud.
This feud seems to have continued, with Ice Spice making comments about female rap competition last month.
She acknowledged the competitive nature of the industry, emphasizing how artists, regardless of gender or non-binary status, are constantly watching each other's success.
Ice Spice stated…
"It is a competition at the end of the day. People want to be all, 'I'm a girl's girl,' but then behind the scenes being bitches".
She continued…
"Basically, we here, the girls, are doing amazing. I'm excited to see it. I feel like the competition is what keeps us all excited because I think we all secretly enjoy competing and seeing who put that shit on better and who's gon' get the most views".
While the rivalry between Latto and Ice Spice continues to simmer. It's clear that the competitive spirit in the world of female rap remains strong.
Due to this, artists are keeping a close eye on each other's progress, making for an intriguing dynamic in the industry.
About Author