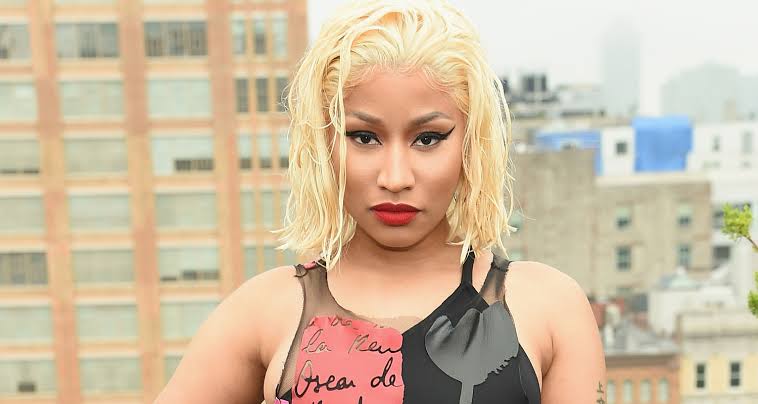 Nicki Minaj Billboard No. 1 Hot Rap Songs
Nicki Minaj has had multiple songs reach the No. 1 spot on the Billboard charts. Here on Aswehiphop, we are listing Nicki Minaj's No.1 songs on Billboard. While we have been busy compiling Nicki Minaj's 2023 songs and features.
Nicki Minaj has great hit songs that didn't debut on Billboard No. 1. Some of her songs like Super Bass, the song debuted on No. 3 in 2011. Bang Bang (with Jessie J and Ariana Grande) – No. 3 on the Billboard Hot 100 chart in 2014. Anaconda No. 2 on the Billboard Hot 100 chart in 2014. Only (featuring Drake, Lil Wayne, and Chris Brown) – No. 12 on the Billboard Hot 100 chart in 2015
As you see, Super Bass, Bang Bang, Anaconda and Only are Nicki Minaj's Billboard hits without No. 1. Those are most of Nicki Minaj's hits since her career. Nicki continues to grow her empire of hit songs. She is the most featured female rapper in 2023 so far. Of course, one of the features in 2023 has earned her No. 1 on Billboard Hot 100. The song is "Princess Diana" Remix from Ice Spice
Meanwhile, Princess Diana is part of Nicki Minaj Billboard No. 1 songs. It marks the 10th No. 1 song from Nicki Minaj. Below is a list of Nicki Minaj's No. 1 songs of her career. You can call it Nicki Minaj Billboard Top 10 No. 1. This page will continue to get updated. Please note that these songs are Nicki Minaj Hot rap songs. Meanwhile, there are other billboard song from Nicki Minaj.
TROLLZ
"TROLLZ" was released on June 12, 2020, and became a controversial topic due to its explicit content and the artists involved. The song received mixed reviews from critics, with some praising its catchy chorus and others criticizing its lack of substance. The music video for "TROLLZ" also sparked controversy due to its use of explicit imagery and sexual content. Some critics accused Nicki Minaj of exploiting her sexuality and objectifying herself in the video. Despite the controversies, "TROLLZ" was a commercial success, debuting at No. 1 on the US Billboard Hot 100 chart and receiving millions of streams on various music platforms.
Moment 4 Life
The song is an uplifting anthem about seizing the moment and living life to the fullest. The lyrics describe the rapper's journey to success and how she wants to celebrate her achievements with the people she loves. Drake's verse complements Minaj's, reflecting on his own success and how he wants to share it with the people he cares about.Overall, "Moment 4 Life" has been a fan favourite and a critical success, with many citing it as one of Minaj's best songs. It's one of the best Hot rap songs that debuted at No. 1 in that category. Lil Wayne is also featured on the song.
Princess Diana Remix
Be clear that there is a difference between Billboard Hot 100 and Billboard Hot Rap songs. Currently, Nicki Minaj and Ice Spice's collaboration Princess Diana Remix is the latest Hot Rap song to No. 1 on this particular chart. As of May 1st 2023, Ice Spice and Nicki Minaj debuted at No. 1 on Billboard Hot Rap Songs. It marks Nicki Minaj's 10th No. 1 on the rap chart. However, on Billboard Hot 100, Princess Diana's remix has remained at No. 4 of May 1st. It might change in future though.
Red Ruby Da Sleeze
Red Ruby Da Sleeze, well, this song is one of the biggest hits of Nicki Minaj, particularly in 2023. When counting on Nicki Minaj No. 1 rap songs, this Red Ruby Da Sleeze is also among them. It's a song she released this year and has been a success in her career. Red Ruby Da Sleeze is also on her 2023 songs and features which you can check out on Aswehiphop's 2023 top compilation. "Red Ruby Da Sleaze" also just gave Minaj her latest Gold plaque, and definitely has the legs to carry it to platinum status.
Down We Have A Problem
Many of her fans were so much in love with Nicki Minaj's song. They need something new to listen and she keeps on saying she working on a new album. Nicki Minaj then released the song Do We Have A Problem featuring Lil Baby. However, the song didn't debut on Billboard Hot 100 but was able to be one of her No. 1 Hot rap songs on Billboard. This certified Gold in us and keep representing the female rapper as a professional hip-hop diva.
Make Me Proud
Make Me Proud came from Drake featuring Nicki Minaj. Now just imagine Drake and Nicki Minaj hopping on a new track just like Make Me Proud which was released in 2011. The is among Take Care album which was released in 2011. Drake and Nicki Minaj has always had this convincing relationship linked with Lil Wayne. Make Me Proud is also credited to Nicki's No. 1 Hot Rap song on Billboard. Of course, that was not the first time Nicki Minaj and Drake linked up. You might also want to listen to No Frauds.
Super Freaky Girl
In 2022, Nicki Minaj was the only female rapper with a No. 1 song on Billboard Hot 100. This song appeared on Hot Rap song but Nicki had to take a double portion of the chart. While the beat is undoubtedly pop-leaning, she still proves herself to be a wordsmith, which explains Minaj's confusion at discussion surrounding the song potentially being placed in a pop category at the GRAMMYs rather than a rap one.Unfortunately, the Recording Academy continues to do sis dirty, as the undeniable smash ended up being ignored altogether.
Anaconda
"Anaconda" is one of Minaj's most divisive tracks, with even some of her die-hard Barbs calling attention to the gimmicky nature of the Sir-Mix-A-Lot-sampled song. That said, Minaj's consistently impressive habit of switching up her flow to dictate the energy of the track is on full display within the smash as she waxes poetic over her curves, encouraging women who "got much back" to stand confident in their figures at a time when the body positive movement was just catching wind.  "F**k those skinny b*tches at the club" indeed.
Your Love
The first official single from her debut studio album Pink Friday, "Your Love" stands as Minaj's first No. 1 record on the Hot Rap Songs chart. The vulnerable showing was a departure from the slick talking, New York baddie that mixtape fans fell in love with, showcasing a softer side usually reserved for fans of her more emotional album cuts. That tenderness went a long way in introducing the artist as more than a one-trick, bad bi**h pony, because as we know now, she's so much more.
Only
Only features guest vocals from Canadian rapper Drake, and American rappers Lil Wayne and Chris Brown. The song was released as the third single from Minaj's third studio album, "The Pinkprint", in 2014.. The song features Minaj boasting about her sexual prowess, while Drake and Lil Wayne both contribute verses about their sexual conquests. Chris Brown provides the hook, singing about being the only one for his lover. "Only" was a commercial success, reaching the top 20 on the US Billboard Hot 100 chart, and was also certified Platinum by the Recording Industry Association of America (RIAA). However, it also landed at No. 1 on Billboard Hot Rap Songs.
About Author
Links, a co-founder of Aswehiphop, has been dedicated to the platform since its inception in 2019, overseeing the curation of artist songs and features compilations.