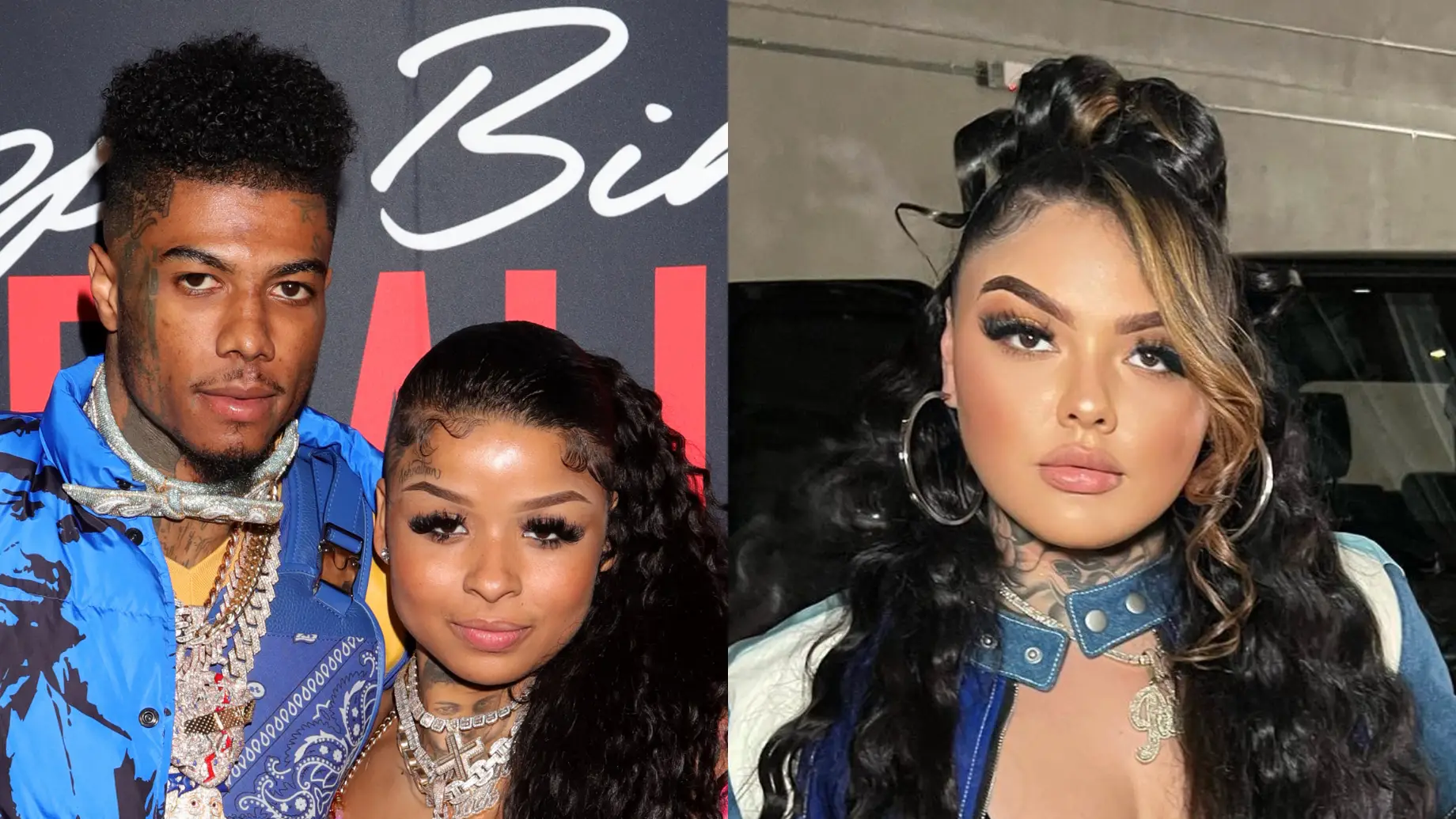 Blueface and Chrisean Reunite, Jaidyn Calls Rapper a 'Deadbeat'
Blueface and Chrisean Rock reunite.
Blueface and Jaidyn Alexis are not seeing eye to eye at the moment. After they engaged in a Twitter back-and-forth over footage of him in the studio with chrisean Rock surfaced online.
On Sunday, Alexis took to her Twitter to air out the father of her child. After he was seen posted up in the studio with Rock. In the video, Rock signed her name on a piece of paper that read "MILF MUSIC FOREVER!." Meaning that she was the newest member of Blueface's label.
The video came after Blueface pretty much said he was done with Rock and never claimed the child she gave birth to earlier this month. Alexis wasn't feeling the footage and aired her grievances out on social media.
"My new manager would never. Who's watching the baby[?]. A dead beat and shooting a music video or in studio for fun is different but go off I know y'all need the clout." She said.
Blueface chimed In on the matter
Blueface got in on the matter and argued. That he's been nothing but supportive of Alexis. But explained how she doesn't show him the same support.
"I took care of her cuz she was there when I was nobody. But imagine you tryna be somebody an yo bitch keep telling you…you won't make it…you build resentment/motivation an when you get on these random females believe in you and support you more then sombody you knew yo whole lif," he wrote.
He also claimed he doesn't know "how to be a deadbeat" and that he's the problem since he's the one who signed his "baby mommas."
Alexis fired back even more shots and claimed her "baby momma" title was in question and called Blueface "a narcissist, a liar and a weirdo." She then began mentioning her come-up with Blueface alongside Chrisean Rock's journey, and said there was no comparison between the two.
"They only believed in u because u had some to show for it. I worked two jobs and walked to work while he sat amd sold weed at my momma house. Cut the shit on me," Alexis said. "I walked to work to save a dollar so he could sell a dime. Damn I was dumb my bad y'all. He forgot I'm him in girl form. We can go tit for tat bae 10 yrs I got sum to show for hoe."
About Author