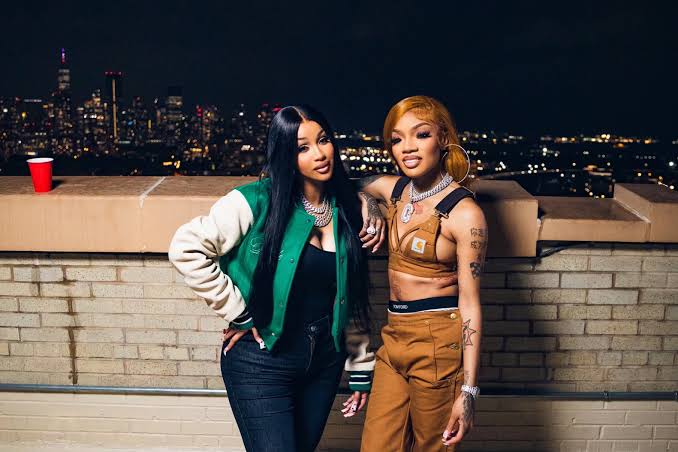 Cardi B 2022 Songs & Features
Cardi B 2022 songs and features are what her fans always want. But this year's Cardi B sessions have not much of her although Cardi, at least has gotten notable song features from related artists which you can stream below. Cardi B's 2022 new album is something you will also need to know. While we have compiled Nick Minaj 2022 songs and features, you can also check out to know many features Nicki Minaj has gotten since this.
Cardi B 2022 Songs and Features
DESPECHÁ Remix
Shake It
No Love
Tomorrow
DESPECHÁ Remix
Ok, Cardi B and ROSALÍA teamed up on this one called DESPEXHÀ. They are simply proving themselves to fans that no matter how low they have seen since this year, they still can team up. This is another song that featured Cardi B this year 2022.
Shake It
Shake It is one of Cardi B's 2022 featured songs. This song came from Kay Flock who believed Cardi B is the best female. Shake also welcomed its official music video and has hit about 48 million views as the current and will definitely have more views in future years. It is one of the biggest collaborations Cardi has gotten this year so far.
No Love
As we keep on waiting for Cardi B for something new album, at least she has not totally kept her fans on a dull moment. No Love is another song that has featured Cardi B. Not her song directly but from Summer Walker who also featured SZA on the remixed song. The original single, which also features SZA, appears on Walker's Still Over It, released in November.
Tomorrow
After a scorching summer with her good-time hit "F.N.F. (Let's Go)," Memphis rapper GloRilla is taking on the fall with Cardi B by her side. The duo have teamed up on "Tomorrow 2," a remix of a GloRilla track from July's Gangsta Art, a compilation album by her label, CMG. GloRilla announced her signing to the imprint run by Yo Gotti that same month, joining artists including Mozzy, Moneybagg Yo, and EST Gee.
This is being updated and more featured songs of Cardi B will be updated as soon as possible. Check back for more songs. You can also listen to Cardi B Sh*t featured Lil Durk and Kanye West.