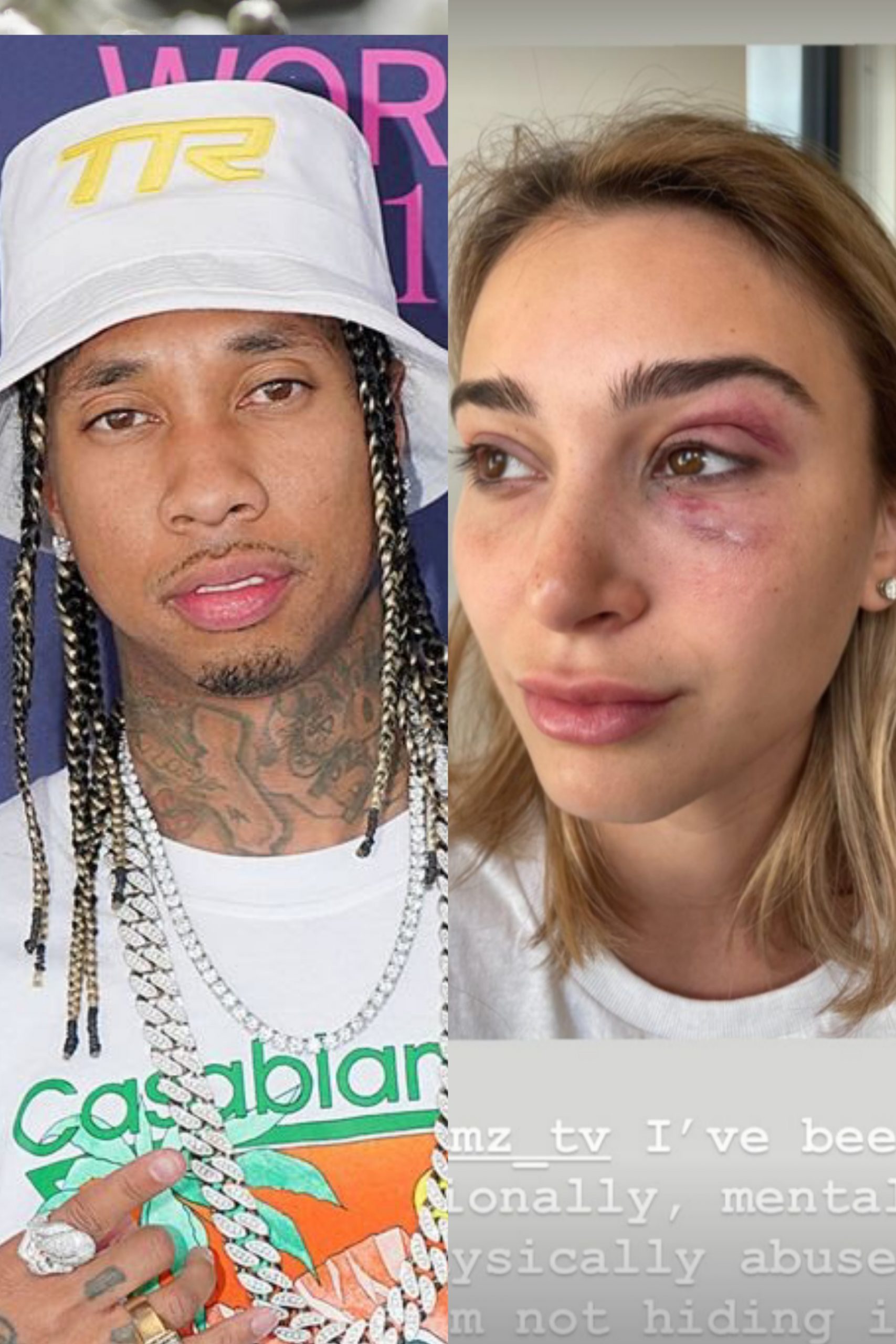 Tyga's Girlfriend Camaryn Swanson Accused Him Of Domestic Violence
Tyga has attracted himself to a charge for domestic violence. T-Raww accused by his friend Camaryn Swanson of mishandling her illegally which left injuries on the face.
According to seem to be the cause of the problem, Camryn was warned not to come at 3.0 A.M to visit which Tyga made her clear to understand but she insisted and came shouting by that time of the hour.
TMZ told Amahiphop that the rapper and the family members in the home let her in yet continue to shout. It we were also told that the altercation escalated after Tyga put his hands on her and made Camaryn Swanson yelling uncontrollably.
Swanson who was in white shows pull up to cops, explained with proof of how Tyga Physically treated her showing her injuries and bloodstain on her cloth.
She reported the situation to LAPD with the necessary evidence afterwards her mon came In rescue, meanwhile is being charged for felony labelled domestic violence against her girlfriend.
Although he has not been arrested for guilty and would not speak with police Monday morning, but instead will speak with them Tuesday at the station, TMZ claims. According to PageSix.
Below you can see more images showing it all started as Swanson continue to plead Tyga guilty. She shared additional information where Tyga sent a car to pick her up yet was claimed he told her not to come over.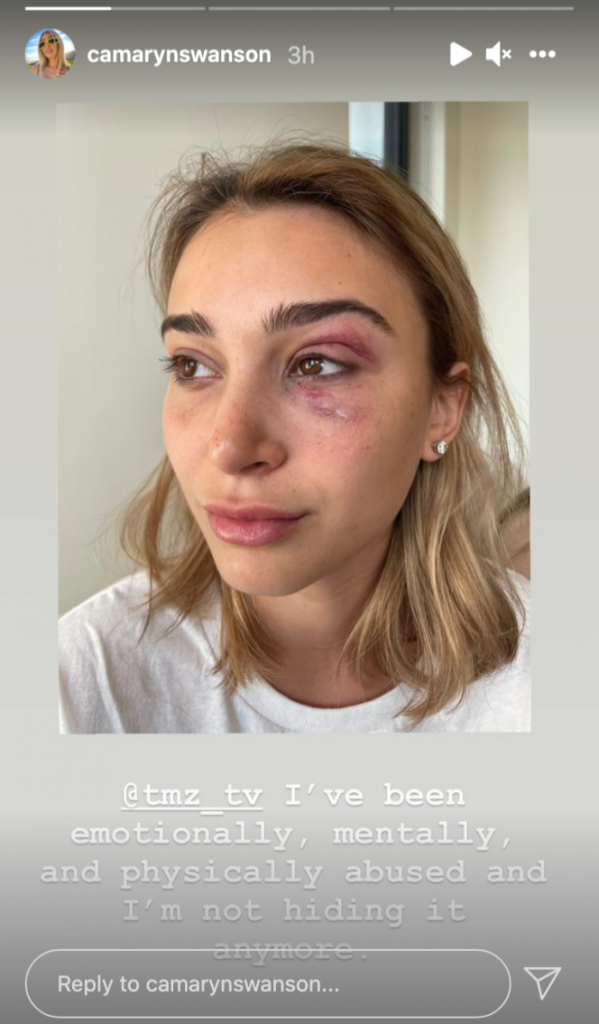 She also shared her tough moment with Tyga but had encouraged herself to make sure Tyga is changed for his actions. Her relationship with Tyga, although everyone is still surprised about their recent turn up after we have even seen a couple of times.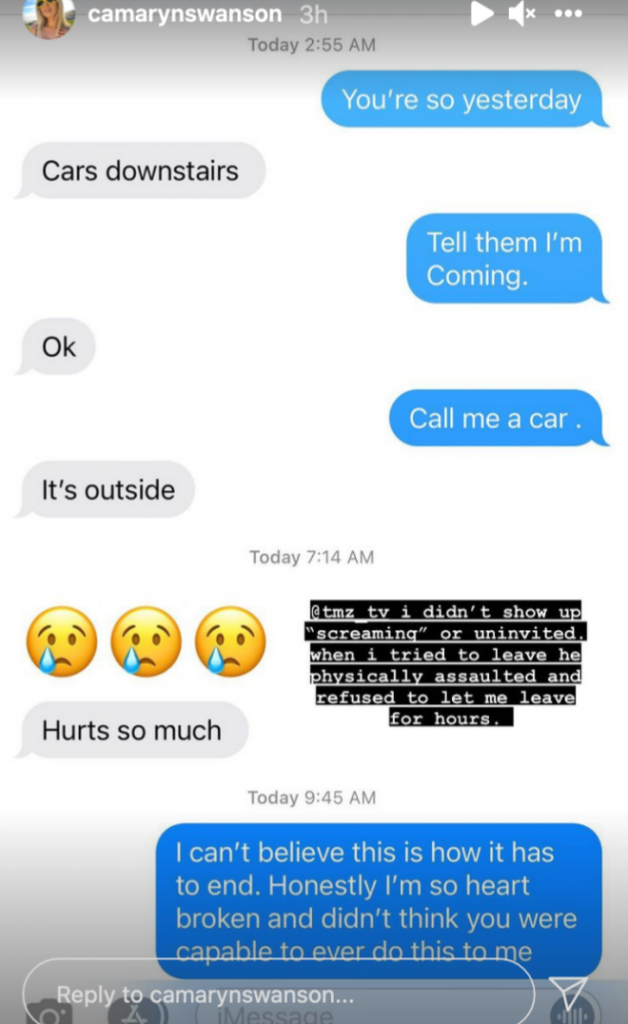 News