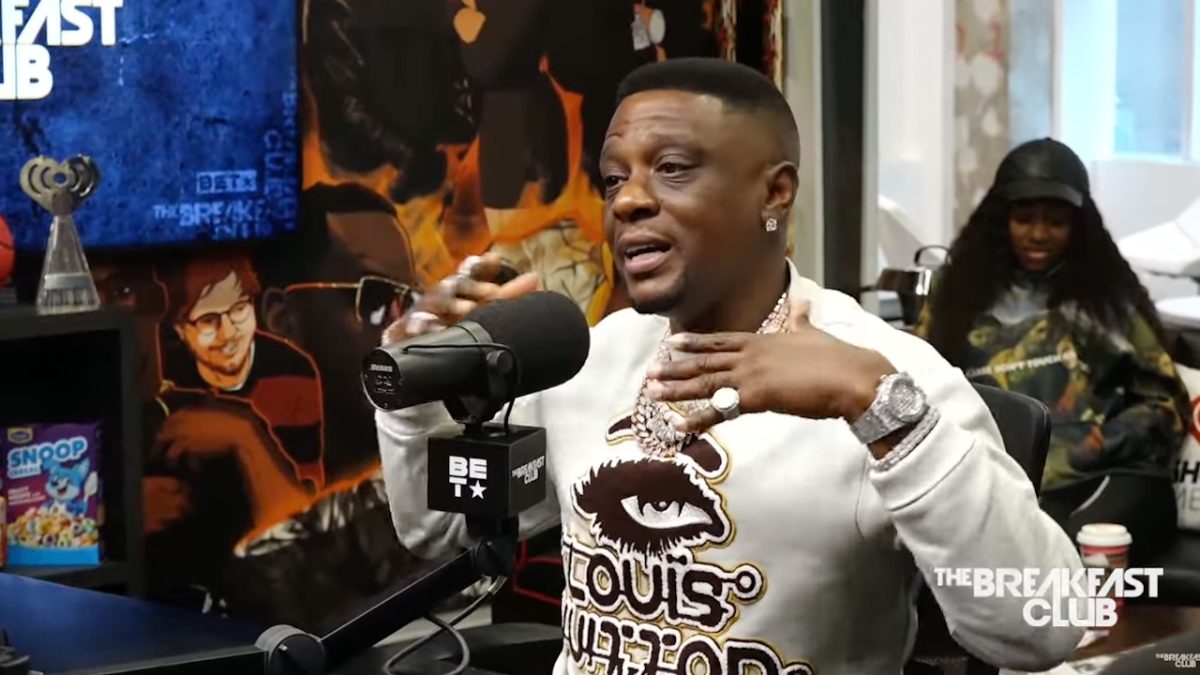 Boosie Baddazz Reveals he makes Six Figures Annually from VladTV interviews
Boosie Baddazz has been known for his steady appearance  at the VladTV interviews, and most people  have started thinking that he is not earning  anything from all of his appearance  that the show, but the rapper has decided to clear  the air on that .
During his recent talk show on The Breakfast Club on Monday (November 13), Boosie Baddazz has clearly stated the amount  he earn from his steady appearance  at the VladTV interviews, according to him, he earns more than a six figure the show annually.
The rapper "Boosie Baddazz " futher stated that he doesn't actually the money to appear on the show, due to the fact that they have really helped him a one way or the other for the growth of his music career.
"Well I don't want [a podcast with Webbie], I could make half a million with Vlad every year, man. I don't really need [podcast money]. Vlad help me out a lot more." Boosie Baddazz stated.
Meanwhile,  the rapper "Boosie Baddazz" also talked  about so many other things in his appearance  at the The Breakfast Club on Monday (November 13), he talked  about  his "Batman mansion, his performance on the CBS special 'A Grammy Salute to 50 Years of Hip Hop." Which is actually  going to air next month.
Moreover, other things he talked more of was his upcoming joint album with "T.I" as he then responded to "Sexyy Red's claim that she was a "modern day" version of him" which he revealed that he agreed with her.
"I thought about it and I was like, 'She kinda right!' Because people respect my ratchetness. You might not like it, you might not like it, but you respect it" he stated as he speaks directly to the host.
About Author
I am a highly skilled copywriter and freelance blogger with several years of experience in the field. Over the years, I have garnered valuable expertise and achieved significant milestones as a blogger.