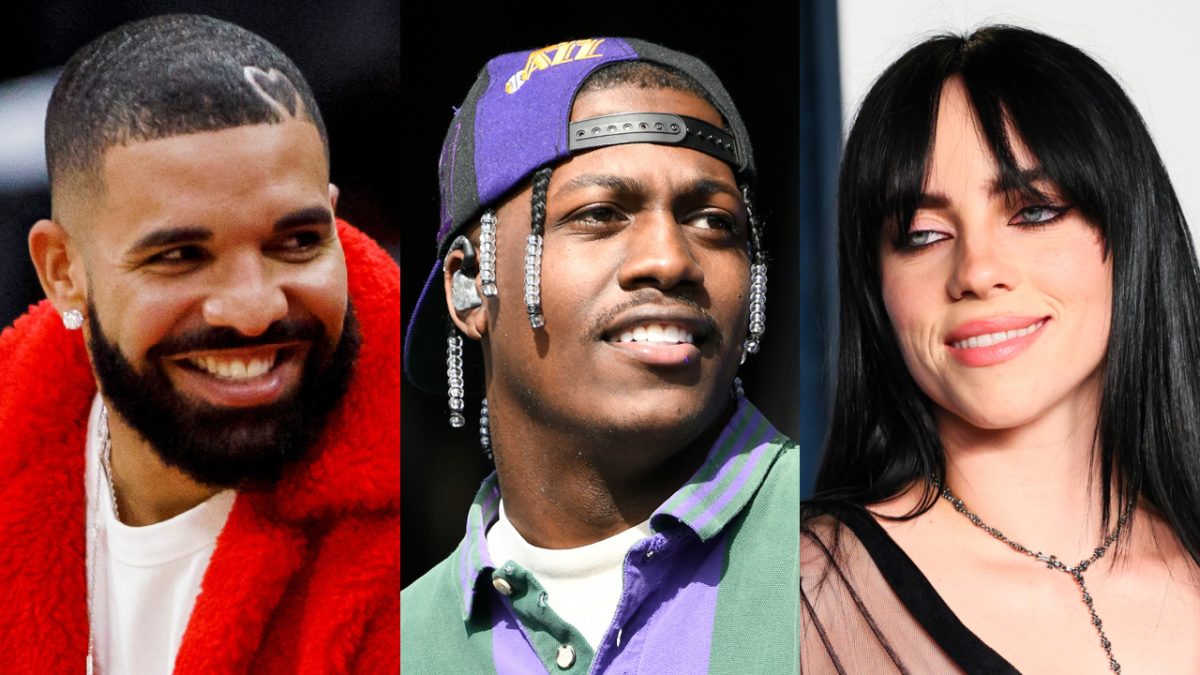 Billie Eilish Responds To Drake and Lil Yachty's 'Big T-Ts' Lyric
Billie Eilish responds to Drake and Lil Yachty's latest collaboration. This was done as she addressed the mention of her "big tits" in a lyric.
In the song "Another Late Night" on Drake's album "For All the Dogs". Lil Yachty rapped about a past love interest, noting her physical attributes…
"She had big tits like Billie Eilish but she couldn't sing".
On her Instagram page, Billie Eilish responds to Drake and Lil Yachty as she shared a screenshot of this lyric.
However, part of a photo dump featured her new back tattoo, Halloween pumpkins, and a selfie wearing a cap that reads…
"Girls Cum First™".
Also, She added a scissors emoji in her caption but did not offer further commentary.
While her enormous back tattoo grabbed much attention from her fans. Billie Eilish's subtle response to the lyric did not go unnoticed.
One follower commented…
"Ur so real for the 2nd slide".
Although this was said while acknowledging her authenticity. While another expressed displeasure, writing…
"Men are so [explicit] gross and rude".
Apart from the "big tits" reference, "Another Late Night" wasn't the only track from "For All the Dogs" to make headlines.
Fans speculated that Drake took shots at his rival Pusha T on the song "Fear of Heights".
In the second verse, Drake mentioned Virginia, a place significant to Pusha T, potentially alluding to their ongoing feud.
Despite mixed reviews, the album "For All the Dogs" has been a commercial success, debuting at No. 1 on the Billboard 200.
This achievement marked Drake's 13th chart-topping album, leaving him just one short of tying JAY-Z for the most No. 1 albums by a rapper.
Drake also secured the top spot on the Billboard Hot 100 with his collaboration with J. Cole, putting him in the company of music legends like Michael Jackson, as they each have 13 No. 1 singles.
Furthermore, Drake now sets his sights on surpassing other iconic artists in the quest to become the most decorated singles artist of all time, with The Beatles, Mariah Carey, and Rihanna ahead of him in the record books.
About Author