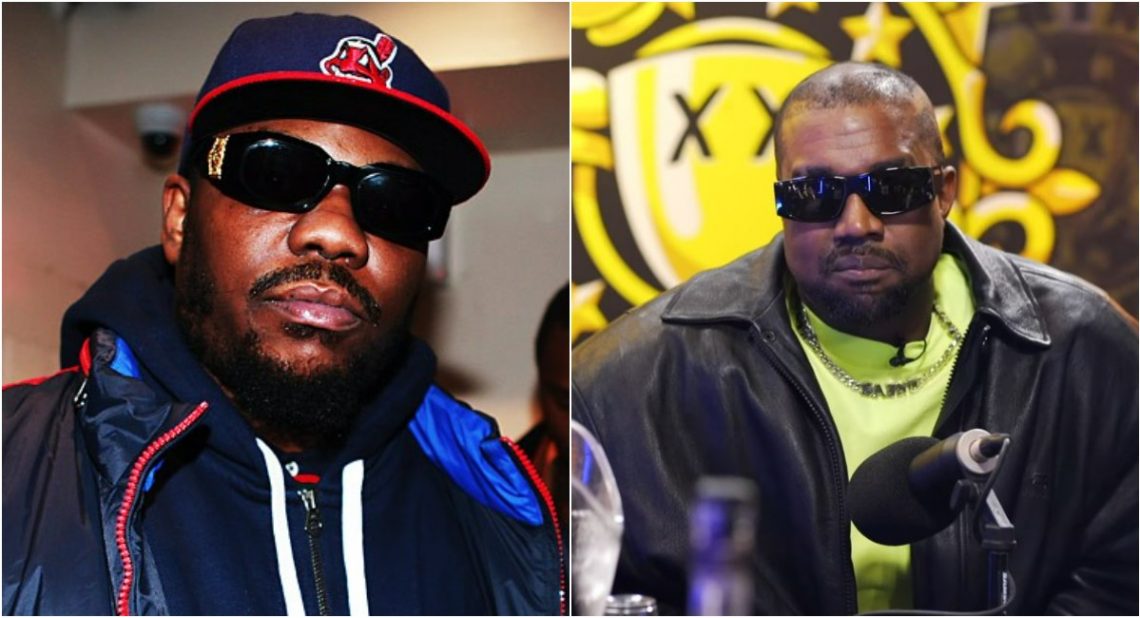 Beanie Sigel Says Kanye Promised Him $50 Million for Coming Up with The Name "Yeezy"
During his appearance on the Drink Champs podcast, Kanye West mentioned something interesting: he's been trying to pay Beanie Sigel some money for coming up with the name of his company "Yeezy." Beanie Sigel Says Kanye Promised Him $50 Million for Coming Up with The Name "Yeezy"
When N.O.R.E. asked further, Ye explained that it was the State Property rapper who used to call him "yeezy" during his Roc-A-Fella days which Kanye ran with and created a billion dollar empire as we are all aware. Fans were wondering how much Kanye is actually looking to pay Beans. Check out on twitter.
During a recent club appearance in Philly, Beans told the crowd that Kanye promised him a whopping $50 million in addition to 5% stock in Yeezy for inventing the name.
During the podcast appearance, Kanye also dissed Just Blaze and Big Sean, and revealed that he has left his longtime label Def Jam.