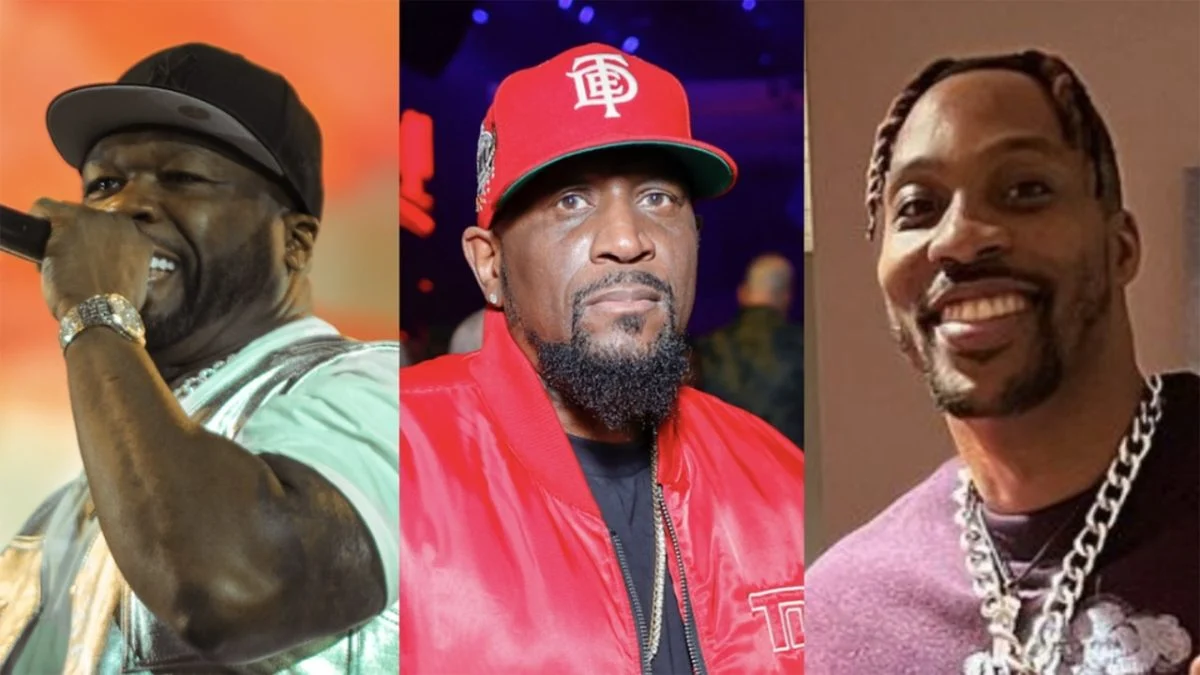 50 Cent Reacts to Old Picture of him, Dwight Howard and Top Dawg
50 Cent has used a very old picture of him Dwight Howard and Anthony "Dawg" to bring back good old memories, meanwhile this is his own way of reacting to the ongoing trending discussions on social media at the moment.
50 Cent used a throwback picture of him sitting with TDE's Top Dawg and acting legend Denzel Washington and  Dwight Howard  was standing in front of him, meanwhile that was the moment he was a Los Angeles Laker in 2013.
In the instagram picture 50 Cent posted on Sunday (November 5), also got Howard's attention as he  hopped into the comment section to take part of that moment, in the post 50 cent captioned "@dangerookipawaa [Top Dawg] gonna say you made eye contact with Dwight Howard. Man me and Denzel thought that mother fvcker was alright man. WTF."
View this post on Instagram
Meanwhile, Howard saw that as an honour  as he commented "Glad I put a smile on your face", some of his colleagues such as "Jay Rock, Wack 100, Busta Rhymes and plenty" also hopped into the comment section to share from the fun moment as they make some other funny comments  about the old picture.
Fans of 50 cent could not ballot waste tbe moment as they also make their own vomments about Howard, talking about how he was looking  at the moment "Dwight like welcome 2 The candy shop"
Meanwhile, the formal Los Angeles Laker, Howard faced some kind of scandal last month as they accused him of sexual assault, according to the report gotten from Radar Online, the formal Los Angeles Laker admitted to the "threesome with Stephen Harper and a trans person identified as "Kitty".
Meanwhile he denied all the accusations stating  that it was a a mutual  agreement between them and their was nothing  like a sexual assault.
About Author
I am a highly skilled copywriter and freelance blogger with several years of experience in the field. Over the years, I have garnered valuable expertise and achieved significant milestones as a blogger.