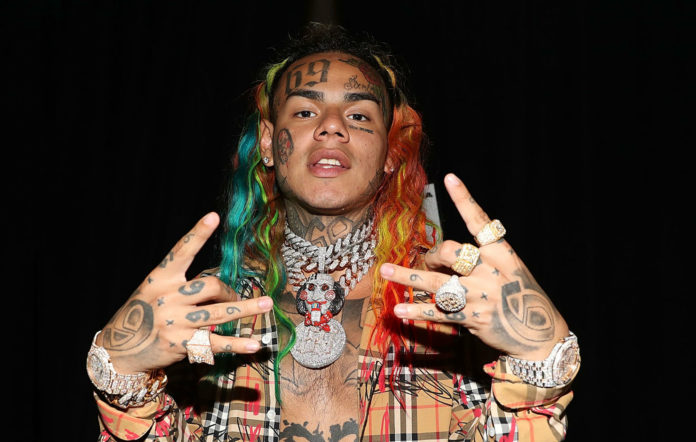 Updated: Watch Tekashi 6ix9ine New Videos and Songs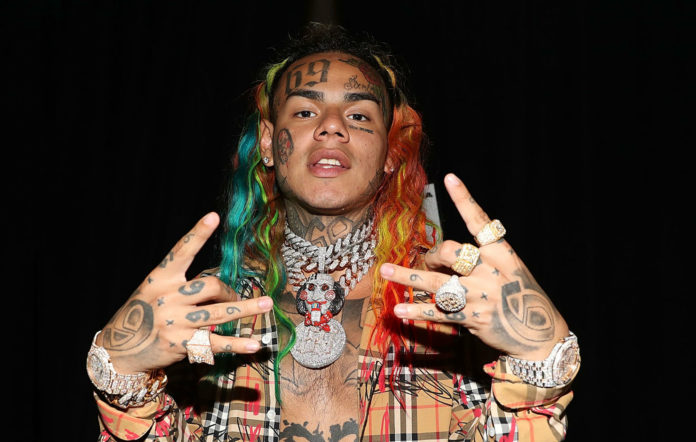 Is like this is what 6 has been planning to drop after successful release. Tekashi 6ix9ine has dropped more videos and songs making him more comeback to hip-hop culture despite risky he might've spot himself, following his Snitching to Fed.
Having signed couple of deals, the rapper is striving to drop new albums, follow up to Dummy Boy album and his contract with 10k record is literally fulfilling itself after watching more songs and videos he delivered under the coverage of the record lable.
So, since the inception of Amahiphop 2020 monthly videos compilation, following the release of the rapper base on home confinement, the rainbow hair rapper have had great awareness from different singles, visuals and feature one of the notorious female diva, Nicki Minaj, on TROLLZ. Today, here's another hit he loosed grip on. Tekashi released new song then it's video called, PUNANI.
Meanwhile Tekashi 6ix9ine 2020 songs includes, GOOBA, TROLLZ, YAYA, PUNANI just so far he dropped those mentioned songs and videos. You can also watch all of Tekashi 6ix9ine video via our monthly compilation but at the mean time check out all he has dropped since released from prison.
Immediately he was freed Tekashi 6ix9ine came back to public domains with force. GOOBA was actually slated to debut at bill No. 1 but couldn't. It was the first video he dropped while facing home arrest. It gave more of his rainbow colour yet the FEFE mind didn't slow, he moved on pushing his career. Also note Tekashi was released from prison owing to Coronavirus exposure Watch video below.
Thanks for his GOOBA, probably for his fans. Relentlessly he's working in accomplish to his deal with 10k record. I was just suprise when I heard 9 going to break the internet with follow up to GOOBA. Guess what, that's made up mind. He also blamed Billboard for manipulating chart and didn't gave relevance to GOOBA. Well 6ix9ine grown obsession to debut No. 1 on Billboard Hot and the noticeable stragedy, scenario he adopted is featuring Nicki Minaj once again but on TROLLZ. Watch TROLLZ video featuring Nicki Minaj and also debut as No. 1.
The third video he dropped same this year is called YAYA. Isn't new rapper 6ix9ine is proving his career to limited haters. He's desperate is gonna break record after jumping off the the prison. GOOBA, TROLLZ YAYA and more frontier have characterized him as rapper who still can't give despite stances from most contemporaries. YAYA is a Spanish rap song from Tekashi and watching and listening to him then "Una nena asi me hacia falta/Que metiera mi mano por su falda/Se ve que no es santa/Es como yo que le gusta la maldad," he raps, which translates in English to, "I needed a girl like that/ To put my hand in her skirt/ It's obviousl that she's no saint/ Like me, she's got a taste for evil." watch below
It's all cool watch 69 and colored sences specially his rainbow colour. Not withstanding he drop off fresh single which is currently trending online as PUNANI. The song come in with both in video and has been added to Amahiphop August 2020 Hip-hop videos. 6IX9INE made some noise earlier in the day when he announced on social media that he'd be outside in New York, which had people questioning his safety. The song has been released officially with it's video to watch below.
Tekashi haven't dropped any project since his prison release. The rapper is still working to update his 2020 catalog of hits and to earn him more in hip-hop community. Four songs released with videos as well. Amahiphop awaits more songs and videos from him else new album album on the way.
About Author
Links, a co-founder of Aswehiphop, has been dedicated to the platform since its inception in 2019, overseeing the curation of artist songs and features compilations.
News
Video